Supporting Hormones with a Meat-Based Diet
Sent by JUDY CHO | July 24, 2021
This week we are celebrating our oldest son's 7th birthday.
We are headed to Dallas to eat a carnivorous meal at Medieval Times. I have fond memories of Medieval Times in Vegas and I hope my boys enjoy it too.
In the Korean culture, they say it's "mean" seven, like elementary puberty. Since I'm the youngest in my family, I don't know how it is raising kids (or siblings).
I'm really hoping this year isn't "mean."
If you're interested, I've been listening to Rhonda Stoppe on Raising Boys as Godly Men. It's been nice to take breaks from nutrition and wellness and focus on raising good men for our next generation.

SOCIAL MEDIA HIGHLIGHT OF THE WEEK
I've always focused on root cause healing by healing the gut with a meat-based elimination diet. But I haven't shared much about why gut healing is root-cause healing. For the next several shares, I'll be sharing about gut health and the effects on other systems in the body.
Make sure to follow on Instagram, Facebook, YouTube, or Twitter!
Eventually, I'll make them into blog post articles on the Nutrition with Judy website!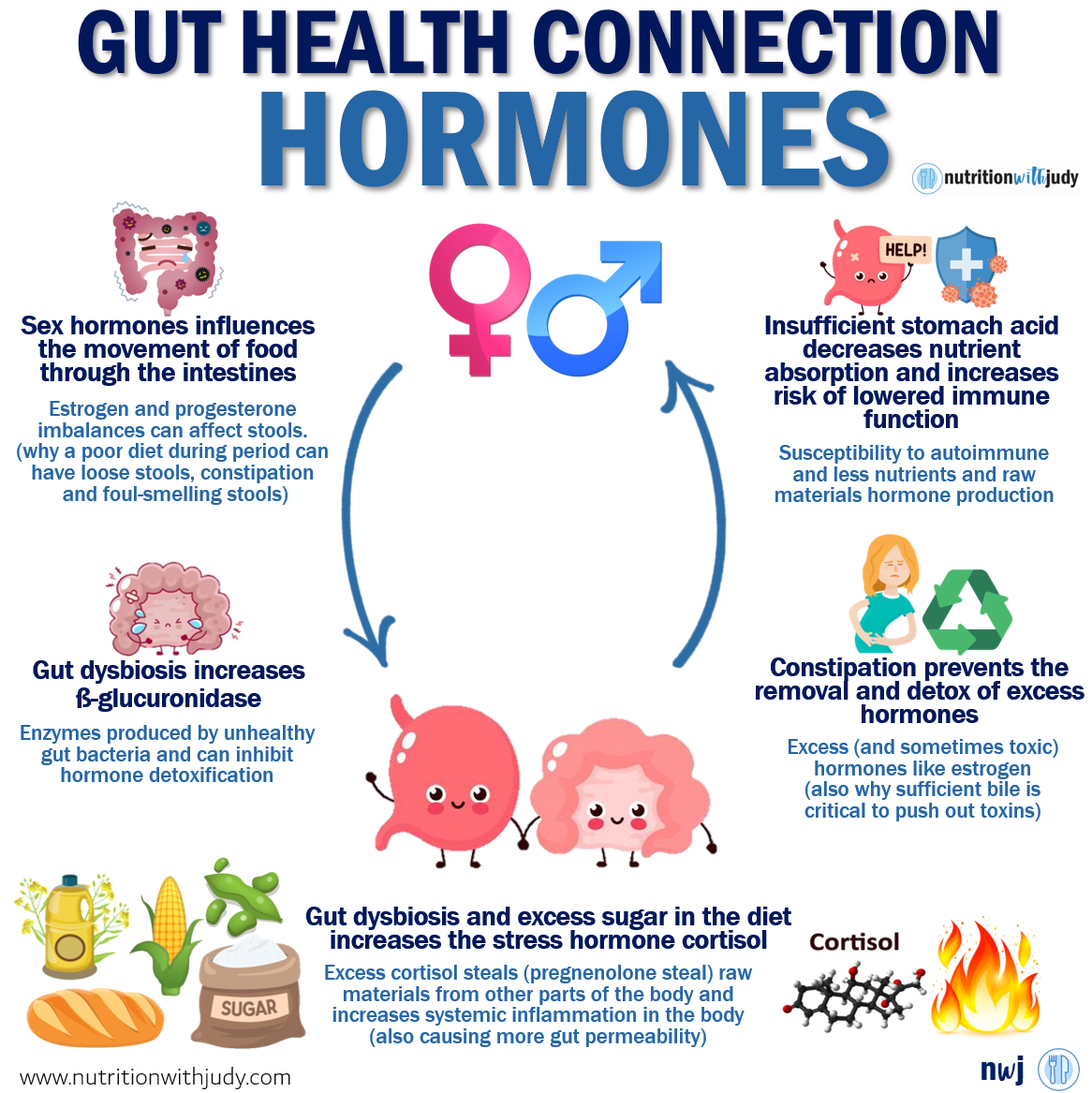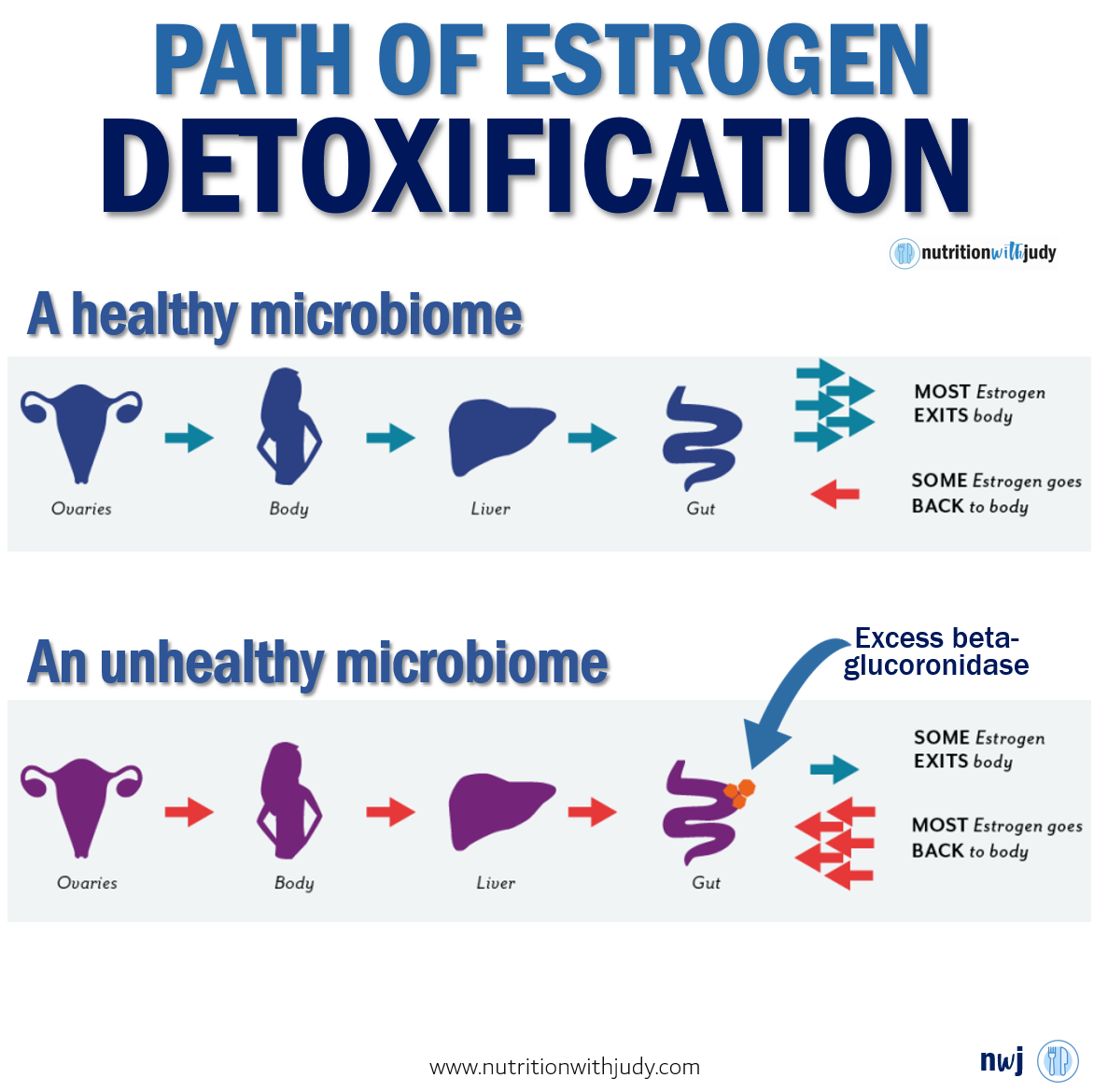 We focus on hormones. If progesterone is low, we focus on increasing progesterone. If our estrogen is high, we focus on lowering estrogen.
For most, it's a band-aid.
Many imbalances start in the gut. This is WHY I focus on gut health for root-cause healing.
We need to make sure and have enough stomach acid. Not enough stomach acid will have less nutrients for your hormones and also risk autoimmune if gut imbalances proliferate.
One of the ways our microbiome plays a role with hormones is that good bacteria recycle hormones in the body.
The liver will send the hormones to the intestines to be removed from the body. Glucuronidation is a phase 2 detox pathway that helps the liver remove this estrogen. (test via PCR stool tests)
If you have too much of the enzyme, beta glucuronidase, it will inhibit estrogen from being removed.
Learning lesson?

Have good gut health

Have good liver function (why hypervitaminosis can add a tax to the liver that also has to produce bile for a high fat diet)
And when there's an imbalance of estrogen and progesterone, well that causes mood imbalances, immune responses and exacerbates leaky gut.
And you can also have imbalances of hormones from the foods we eat.
Just like we don't like certain foods for our palate, our digestive process doesn't like many foods we eat in modern processing. This causes stress to the body and the release of the stress hormone, cortisol.
Add to this load, toxic foods of excess sugar and processed foods with refined vegetable oils, now you're causing chronic low-dose inflammation, taxing your adrenals, poking holes in your gut and forcing cortisol to also balance blood sugar.
And don't forget life stressors and trauma. If you're living a life you don't want to be (relationships, job, financial, location, etc.), you're spiking your cortisol daily.
Here's the hard facts: if you think your hormonal imbalance is from a lack of carbs, you're following the wrong nutritional advice. #sorrynotsorry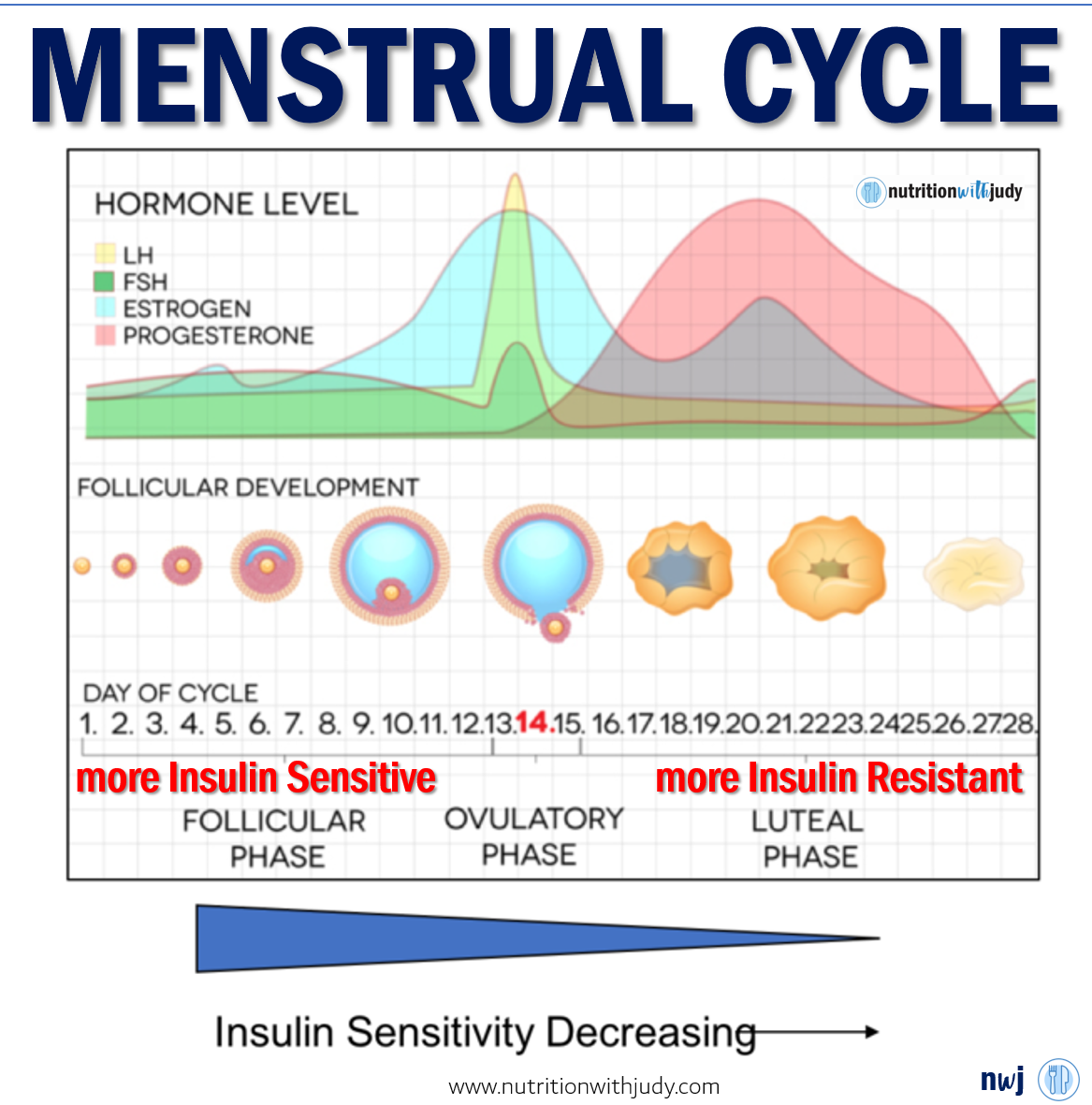 CATG PODCAST: Hormones, Hormones, Hormones
Last week's Cutting Against the Grain podcast was all about hormones. We discuss carbs, cortisol, thyroid, ancestral eating, menopause and what they mean for hormonal health.
This was a very popular podcast episode so make sure to check it out. If you are worried about hormones on a meat-based diet, this podcast episode is for you.
Remember, if you have any questions or topic ideas, make sure to leave them on apple reviews and we will address them during an upcoming podcast episode!
NwJ PODCAST: Testing for Iodine with Hakala Labs
Last week, I shared an interview with the founder of Hakala Labs, Charles Hakala. He worked with Dr. Guy Abraham and Dr. David Brownstein for years finding the best support for the endocrine system.
Standard care and frankly, many alternative care practitioners, are against iodine supplementation. You can finely get tested to see how much iodine you have in your body (the interview explains how), and how many bromides, fluoride, and chloride toxins you are releasing.
You can get the 24-hour Iodine Load Test, here. Hakala Labs has graciously extended 10% of off their tests if you buy from the NwJ store.
Use promo code IODINE for 10% off all iodine tests.
Offer expires 9/30/2021
Make sure to watch the interview here or listen to the podcast version, here.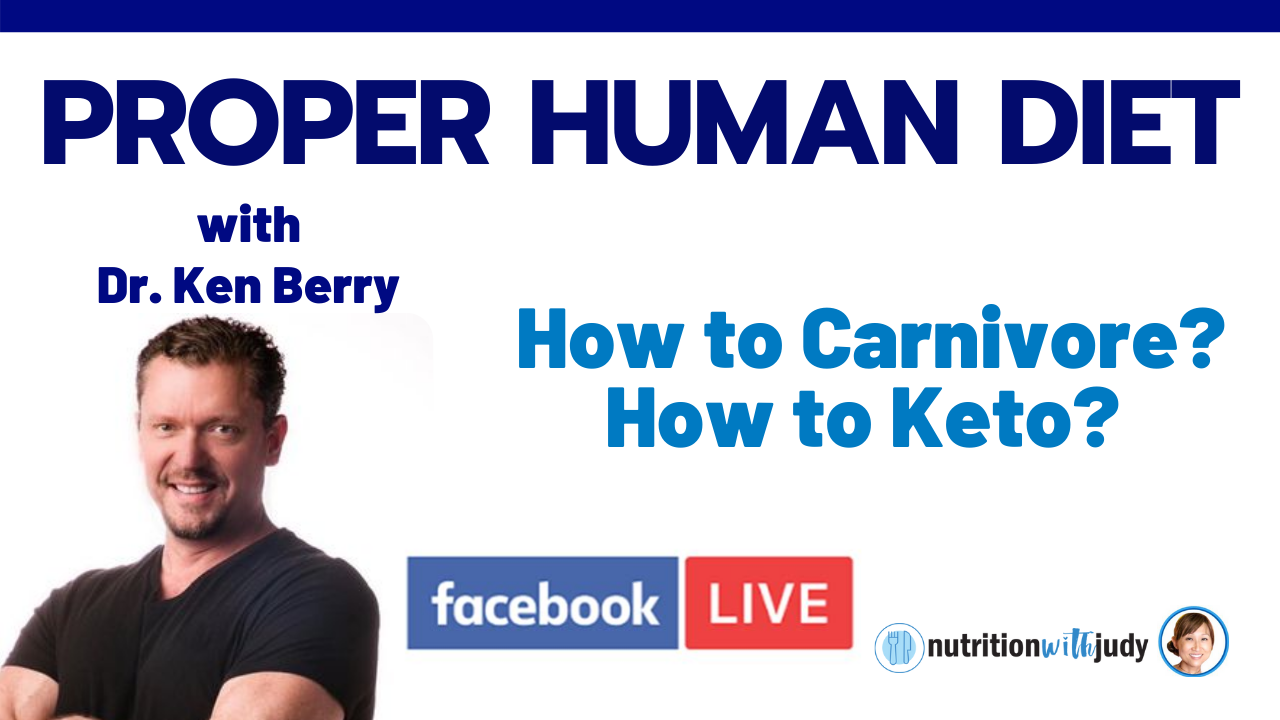 Dr. Ken Berry wrote the foreword for Carnivore Cure. We held a Facebook live a few months ago and I finally got around to sharing it on YouTube. I hope you enjoy this discussion.
You can watch it, here.
NwJ Insider Tip
Get access to my free iodine protocol, here. While Hakala Labs says the iodoral tablets work well, I've seen more efficacy from the not-so-ideal-tasting Lugol's drops.
Let me know if you try supplemental iodine and feel more energy. Let me know if it makes you feel worse. I love collecting data points to best help my clients and the community.
Also, here's a table from Carnivore Cure on hormones. I don't see the need for carbohydrates, do you? (steroid hormones are ideal from fats!)
Have a good weekend!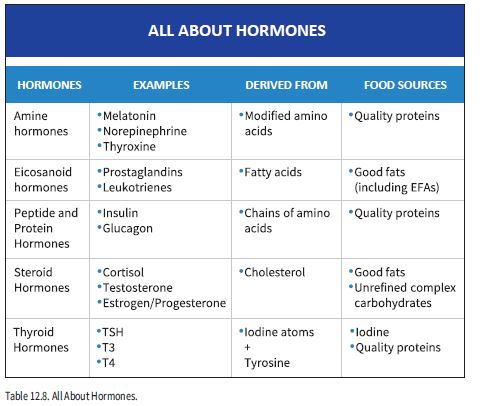 with ♥️ and hope for healing,

DISCLAIMER:
While I am a nutritional therapy practitioner and provide nutritional support, I am not providing medical advice. Any information provided in regards to nutritional therapy should not be considered medical advice or treatment. Always consult your primary care physician or medical team.
Join My Newsletter
Thanks for reading. Each week, I share updates on holistic health, evidence-based nutrition news, and meat-based resources. Thousands of people read the newsletter each week. Enter your email now and join our community.