Should Children Get the COVID-19 Vaccine?
Sent by JUDY CHO | November 6, 2021
Sharing just about anything related to COVID-19 is never easy. But I'm not here to win Miss Popular. I'm here because I healed with food as medicine and I want to help find levers to get you to root cause healing. I will always push the envelope to see where we can find additional healing and until I find the answers for every single person, I will keep researching.
I'll always hold myself accountable to the community and share the research I find, even if it causes disruption. This is not about me staying in my lane.
It's interesting that it's more than okay for me to share things that are in agreement within our community. Things like:
meat is good
saturated fat is good
we don't really need fiber
cows aren't the real culprits responsible for climate change
and other principles that most carnivores know to hold true.
But once I touch topics that are more fringe for even carnivores, topics like vaccines, COVID-19, supplements, and even vitamin A toxicity from animal liver, the confrontation begins. (Tangent: full fermented cod liver write-up by Dr. Kaayla Daniel, previous Weston A. Price board of directors, is here and here.)
I refuse to live in an echo chamber and I refuse to advocate dogma as other diets do. I will always fight for the person wanting to heal.
We are a community made up of individuals and we will not agree on every single thing.
That's a good thing.
Community is good but echo chambers are dangerous. Groupthink is dangerous. When we challenge one another, that's when we have room for growth and the ability to change old ideologies and change invalid science.
When I share information, I always back it with information so you can look into it further. I'm not making the decision for you. Sure, I have opinions and strong ones, often. But I'm simply opening up a dialogue.
You are the one that ultimately needs to make the decision that is best for you.
STUDY OF THE WEEK — COVID-19 & MYOCARDITIS

There are some concerns about COVID-19 causing long-term myocarditis in people affected by COVID-19.
Well, a recent prospective study showed no statistical difference in cardiac health between medical professionals that had COVID-19 and those that had never had COVID-19.
Long term (6 months), there was no difference in MRI markers of myocarditis, cardiac structure, function, or cardiac injury markers.
You can read the study, here.
Note: this is different than the myocarditis risks brought on by the COVID-19 vaccine. You can read more about that here and here.
Here are some more studies in regards to children, immunity, and the vaccine.
SOCIAL MEDIA HIGHLIGHT OF THE WEEK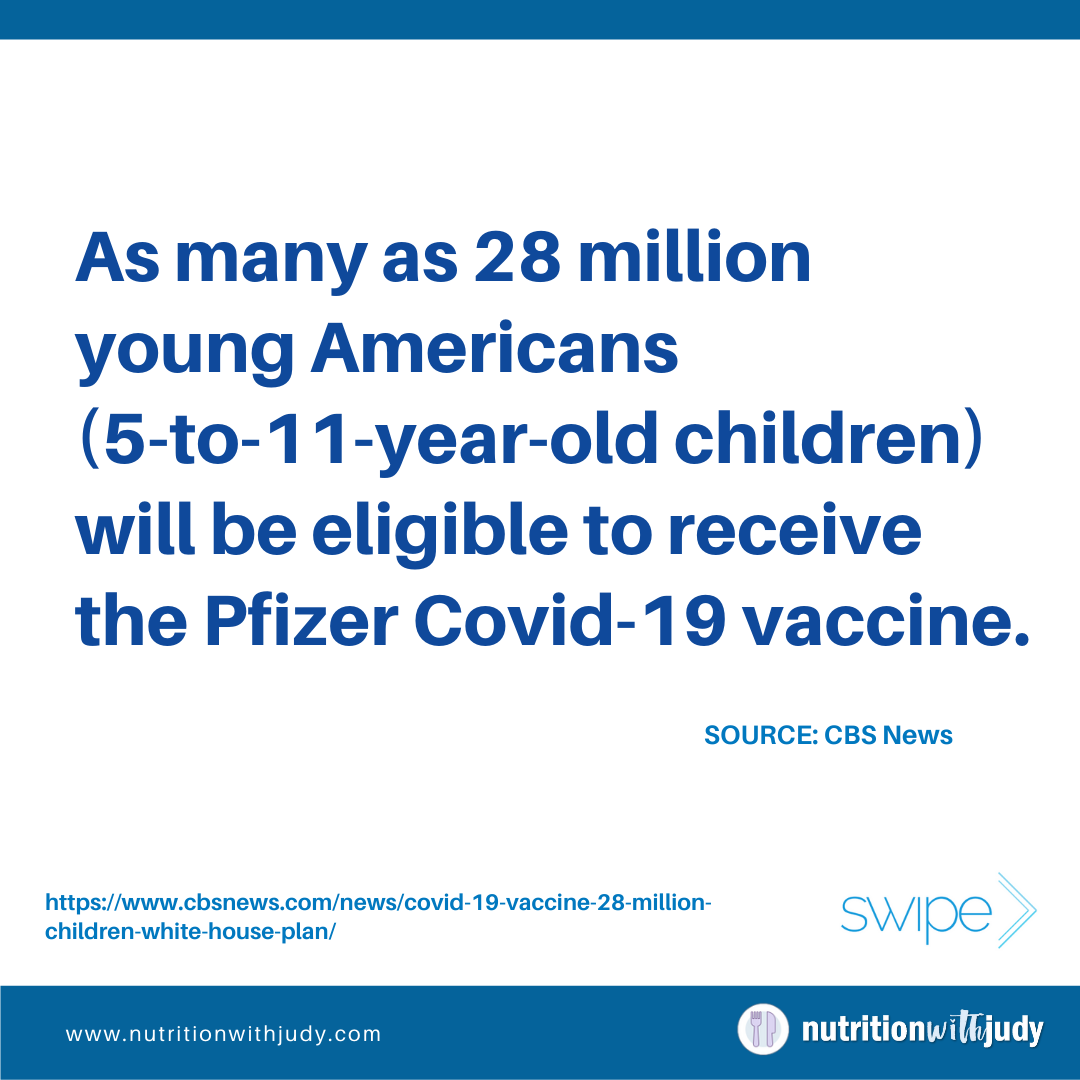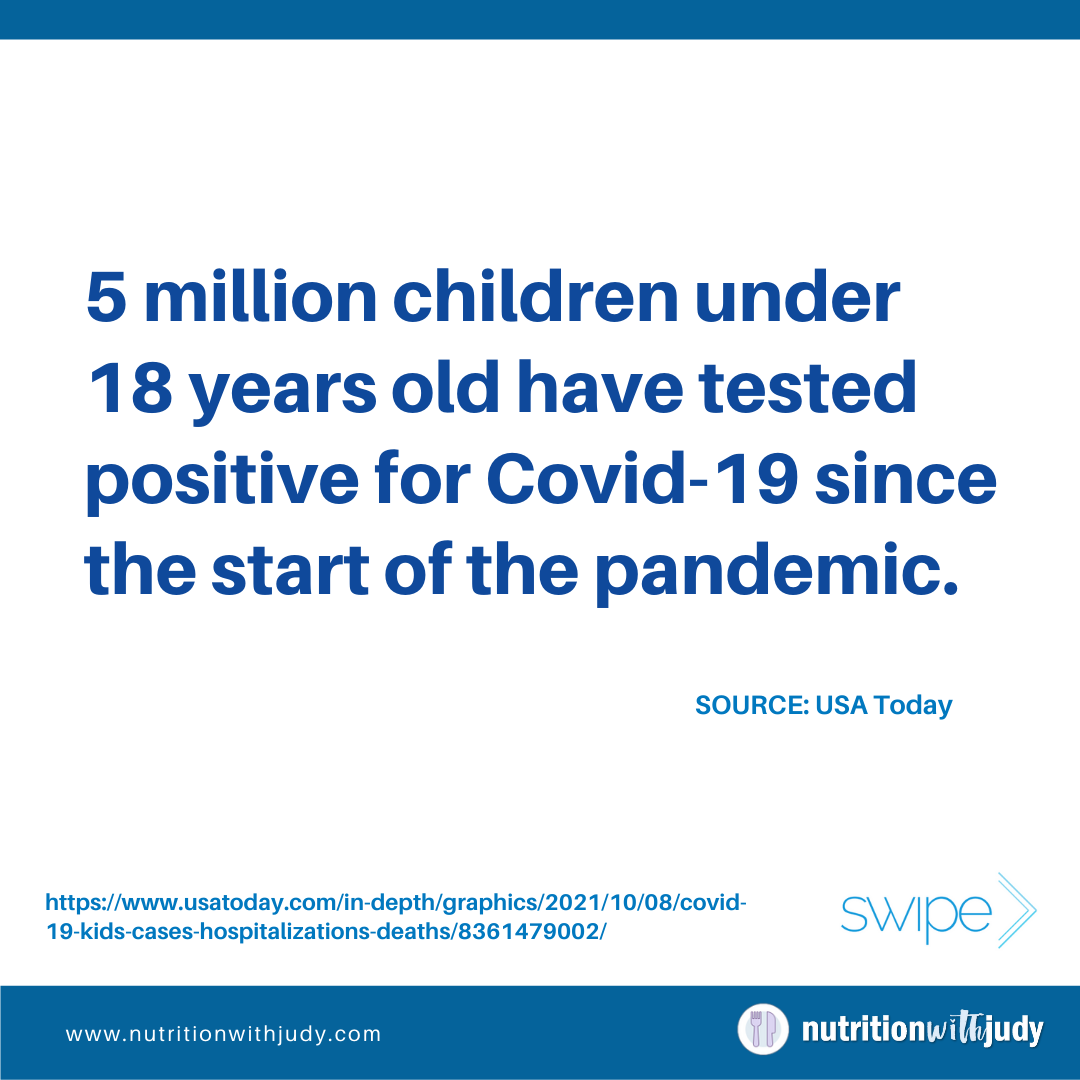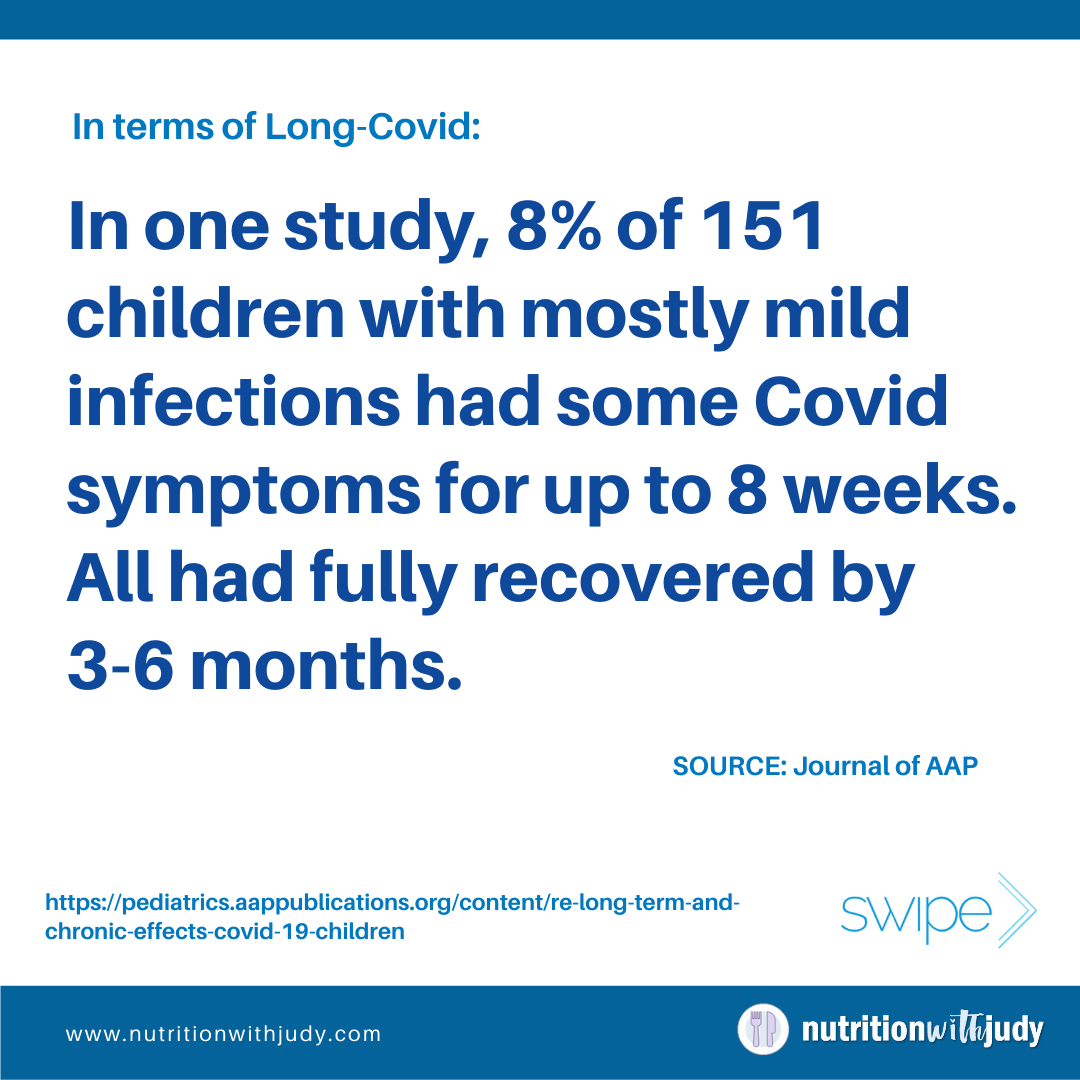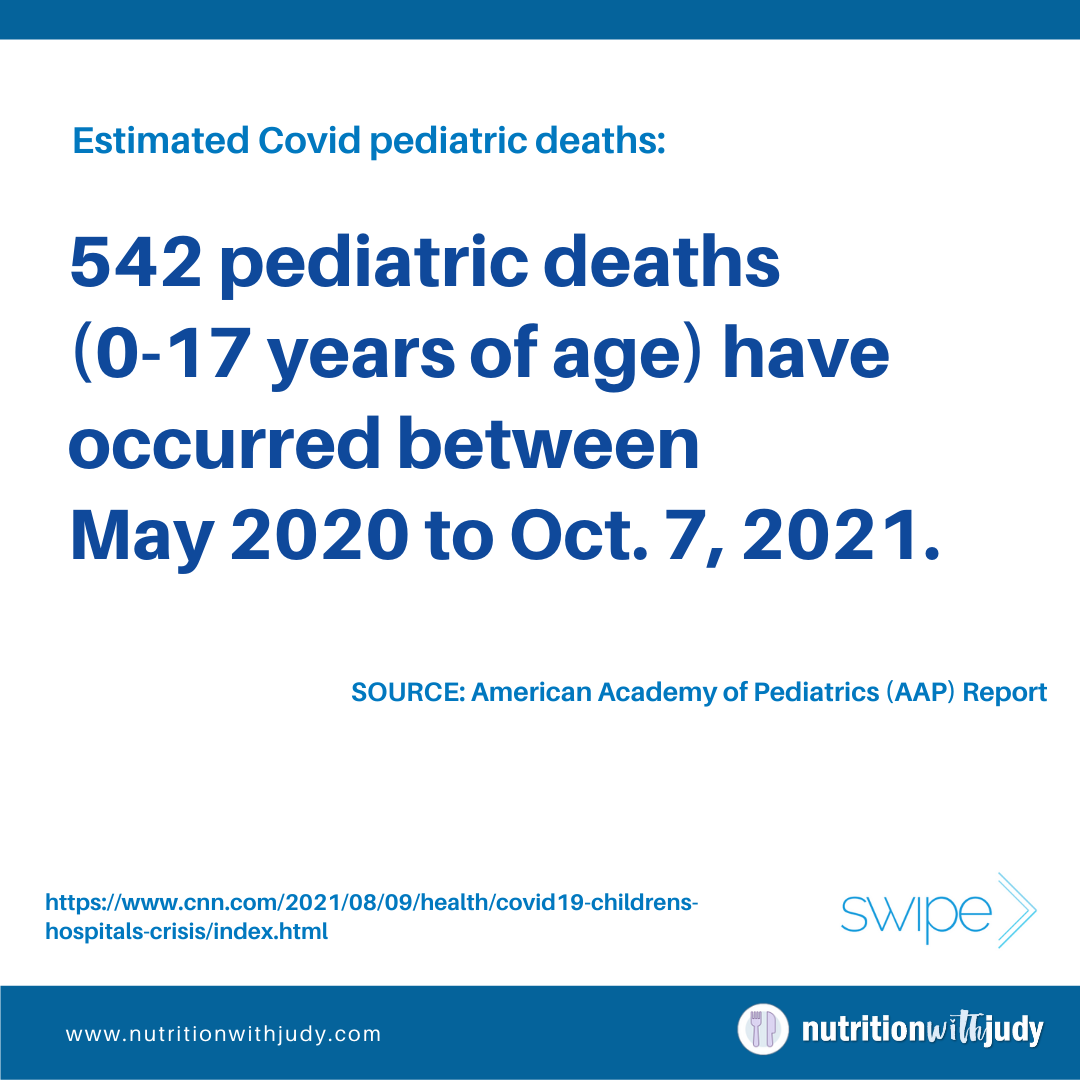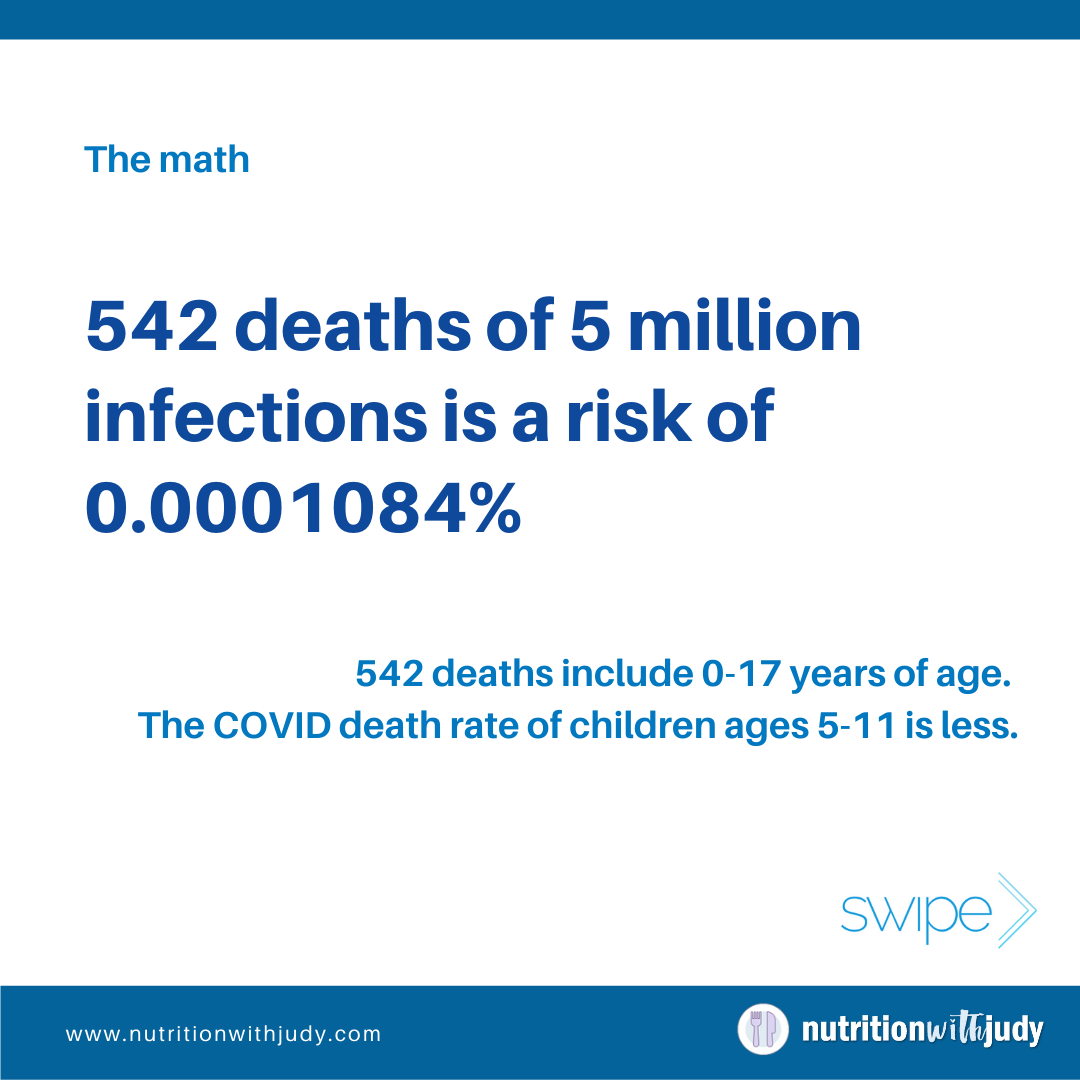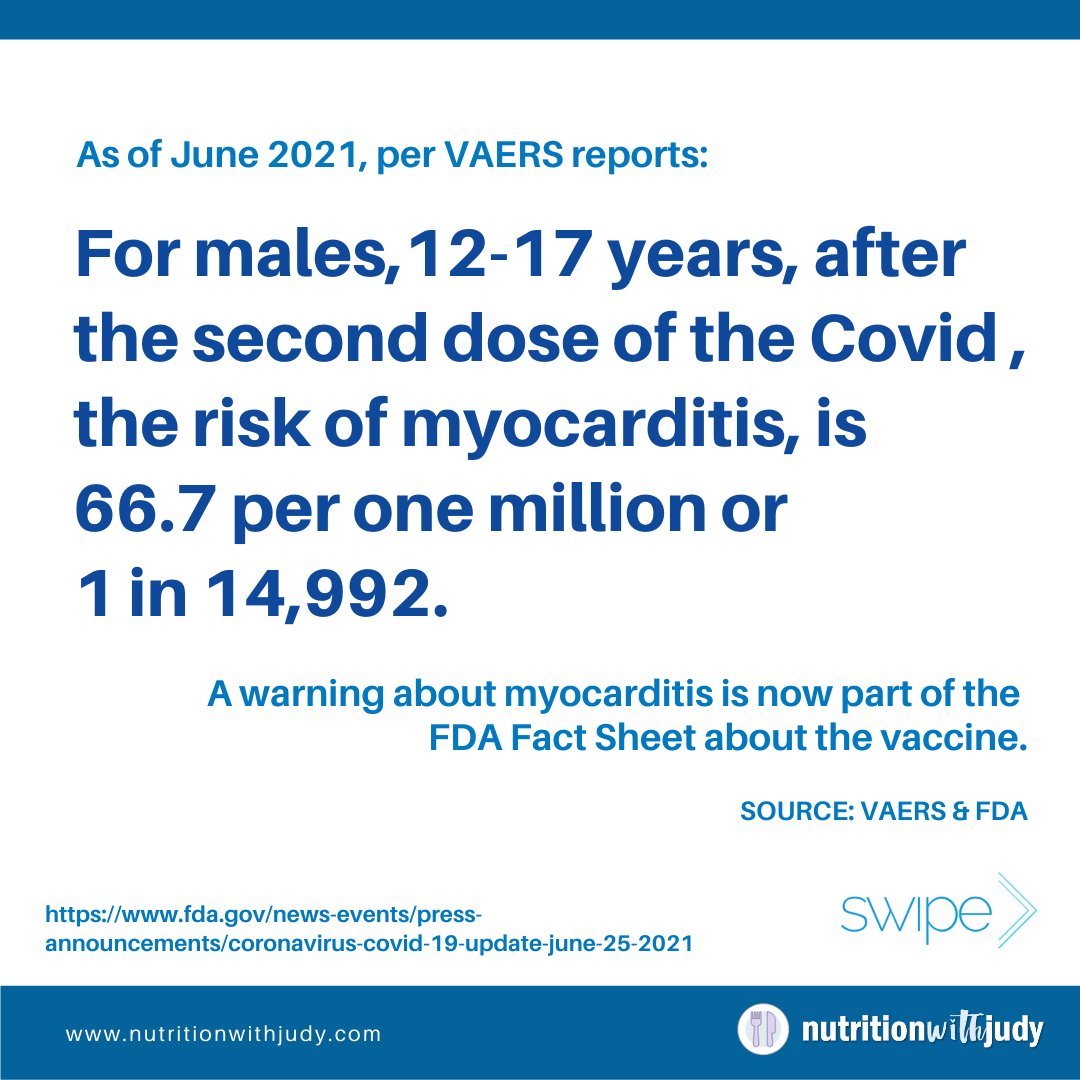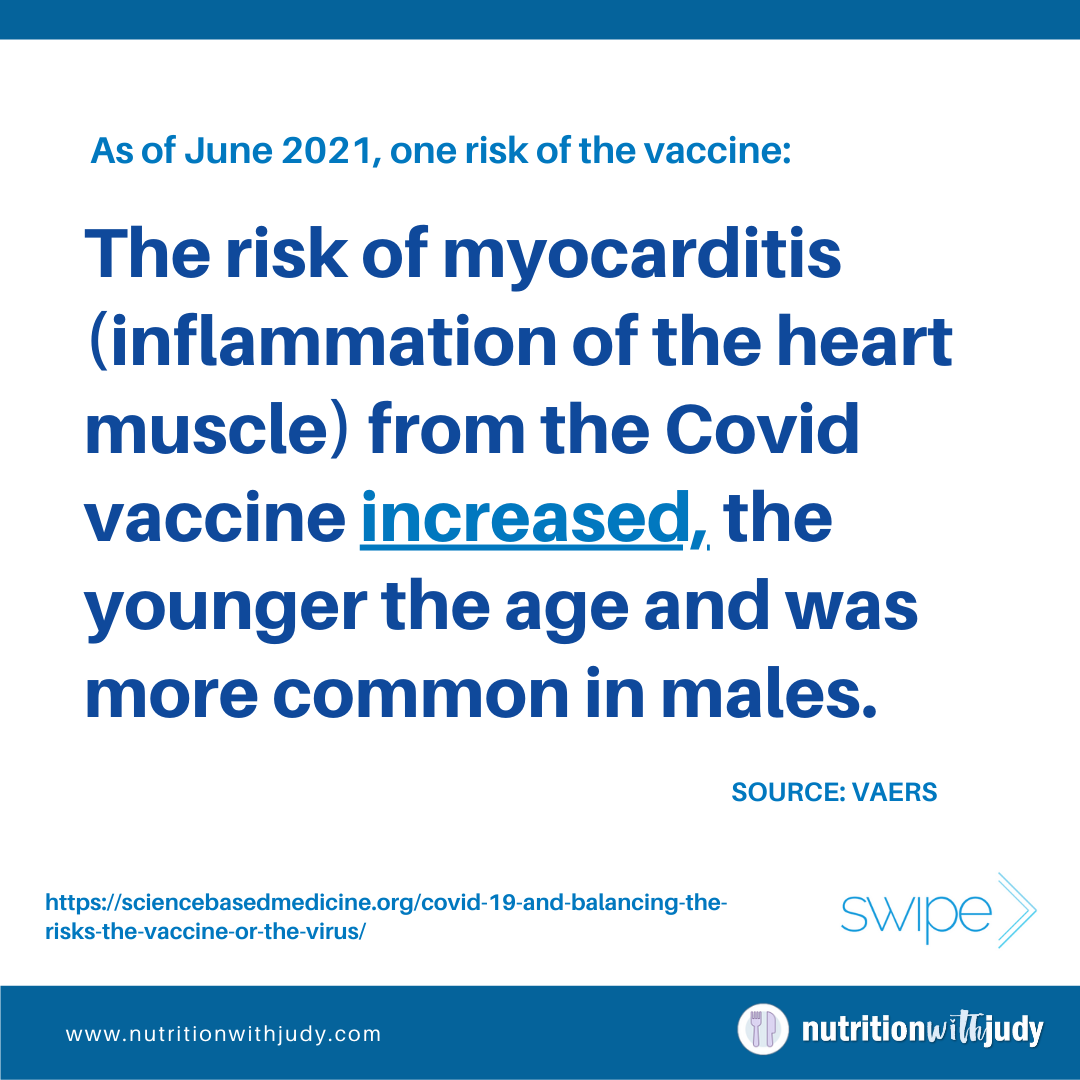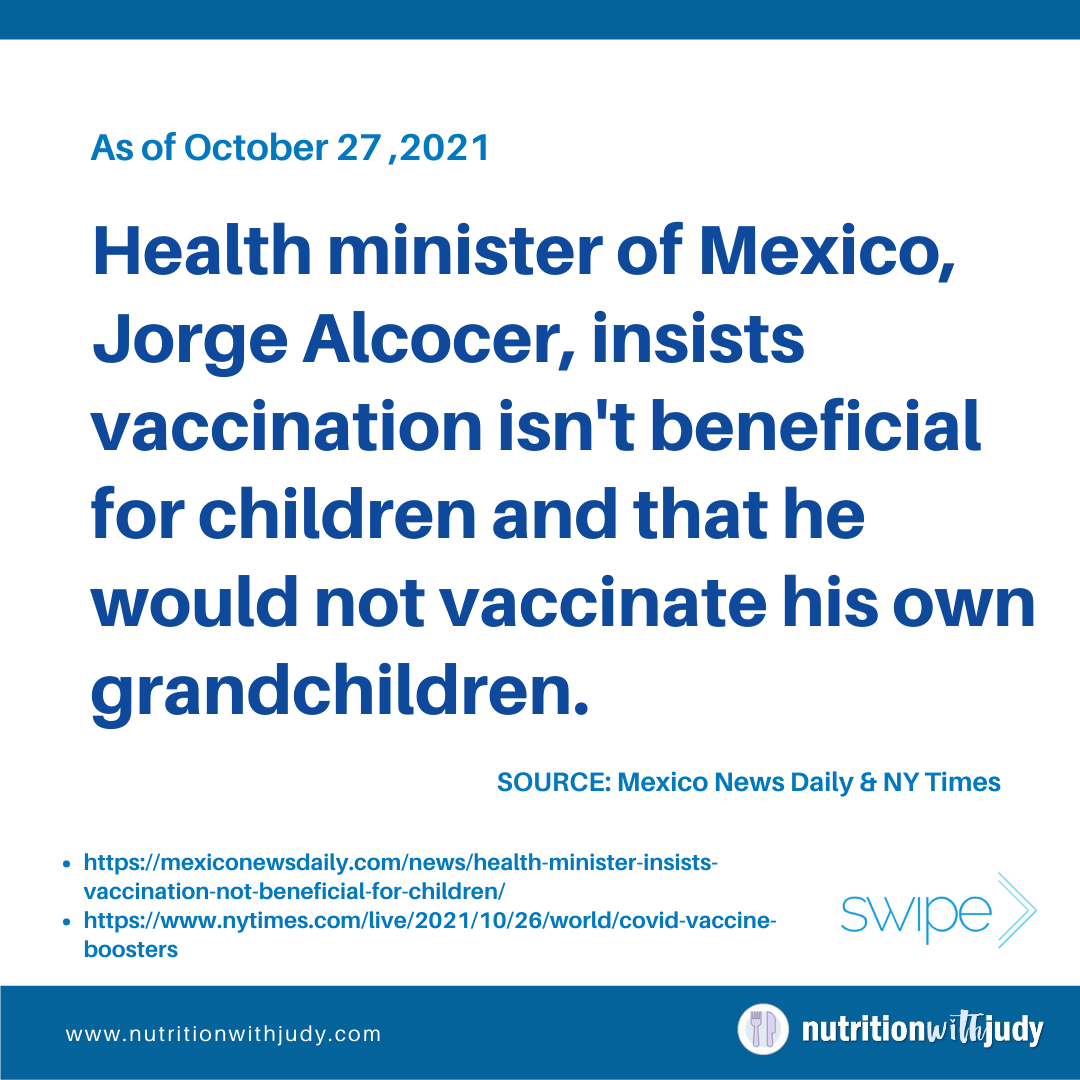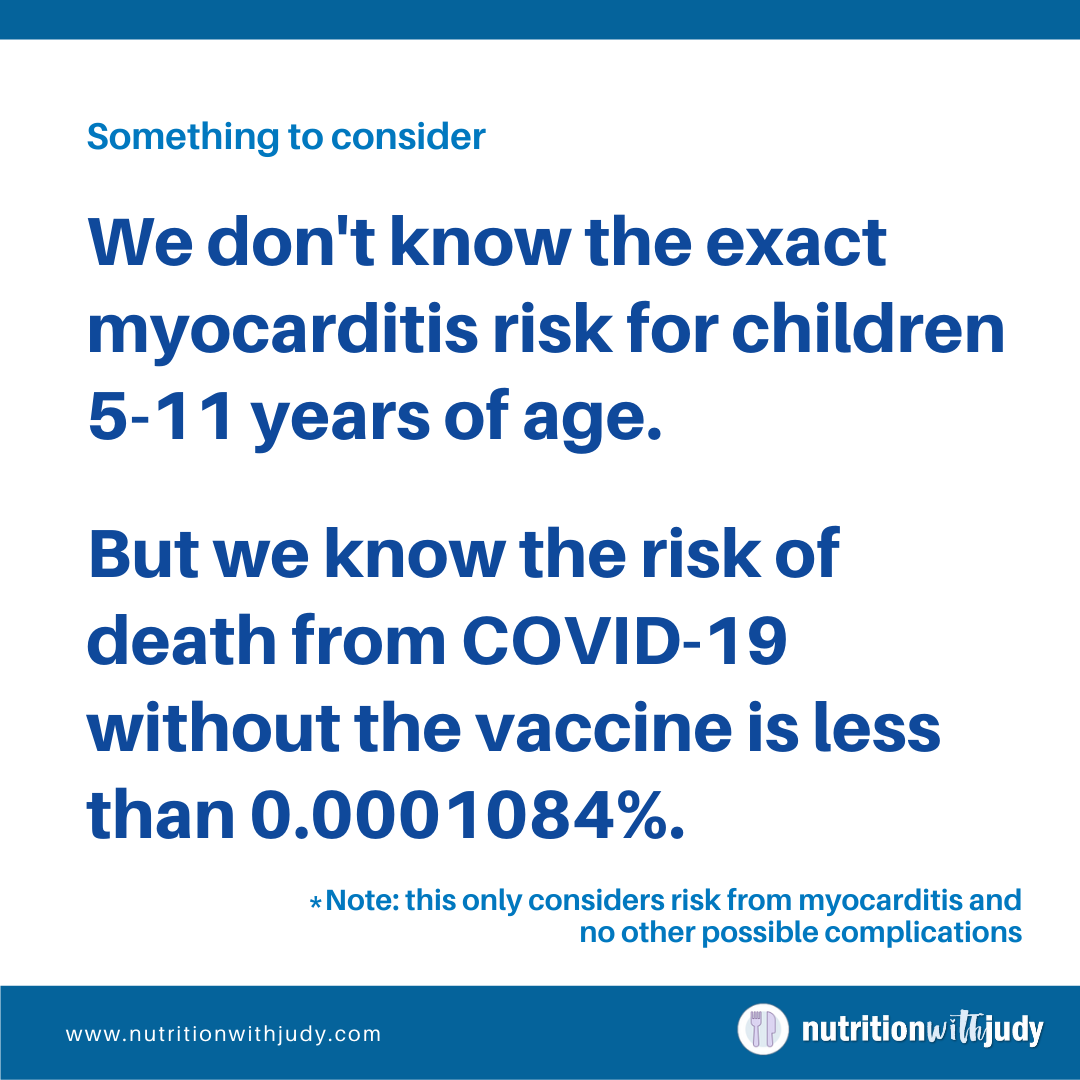 **The latest dataset from the CDC is here:
https://data.cdc.gov/NCHS/Provisional-COVID-19-Deaths-by-Sex-and-Age/9bhg-hcku
—
As many as 28 million young Americans (5-to-11-year-old children) will be eligible to receive the Pfizer COVID-19 vaccine.
SOURCE: https://www.cbsnews.com/news/covid-19-vaccine-28-million-children-white-house-plan/
5 million children under 18 years old have tested positive for COVID-19 since the start of the pandemic.
SOURCE: https://www.usatoday.com/in-depth/graphics/2021/10/08/covid-19-kids-cases-hospitalizations-deaths/8361479002/
In terms of Long-Covid: In one study, 8% of 151 children with mostly mild infections had some Covid symptoms for up to 8 weeks. All had fully recovered by 3–6 months.
SOURCE: https://pediatrics.aappublications.org/content/re-long-term-and-chronic-effects-covid-19-children
Estimated Covid pediatrics deaths: 542 pediatric deaths (0–17 years of age) have occurred between May 2020 to Oct. 7, 2021.
SOURCE: https://www.cnn.com/2021/08/09/health/covid19-childrens-hospitals-crisis/index.html
https://data.cdc.gov/NCHS/Provisional-COVID-19-Deaths-by-Sex-and-Age/9bhg-hcku
The Math: 542 deaths of 5 million infections is a risk of 0.0001084%.
Note: 542 deaths include 0–17 years of age. The COVID-19 death rate of children ages 5–11 is less.
As of June 2021, per VAERS reports: For males,12–17 years, after the second dose of the Covid , the risk of myocarditis, is 66.7 per one million or 1 in 14,992.
A warning about myocarditis is now part of the FDA Fact Sheet about the vaccine.
SOURCE: https://www.fda.gov/news-events/press-announcements/coronavirus-covid-19-update-june-25-2021
As of June 2021, one risk of the vaccine: The risk of myocarditis (inflammation of the heart muscle) from the Covid vaccine increased, the younger the age and was more common in males.
SOURCE: https://sciencebasedmedicine.org/covid-19-and-balancing-the-risks-the-vaccine-or-the-virus/
As of October 26, 2021: The FDA advisory committee recommends a lower dose of Pfizer's COVID-19 vaccine for children 5 to 11.
SOURCE: https://www.cnbc.com/2021/10/26/fda-panel-recommends-pfizers-low-dose-covid-vaccine-for-kids-ages-5-to-11.html
As of October 27 ,2021: Health minister of Mexico, Jorge Alcocer, insists vaccination isn't beneficial for children and that he would not vaccinate his own grandchildren.
SOURCE 1: https://mexiconewsdaily.com/news/health-minister-insists-vaccination-not-beneficial-for-children/
SOURCE 2: https://www.nytimes.com/live/2021/10/26/world/covid-vaccine-boosters
Something to consider: We don't know the exact myocarditis risk for children 5–11 years of age. But we know the risk of death from COVID-19 without the vaccine is less than 0.0001084%.
*Note: this only considers risk from myocarditis and no other possible complications
CATG PODCAST: Personality Disorders and Defining your Happiness Pie Chart with Dr. Elinor Greenberg

In this week's Cutting Against the Grain podcast, Laura and I chat with Dr. Elinor Greenberg about personality disorders, including narcissism, borderline and schizoid personality disorders.
Personality Disorder
Borderline, Narcissism, Schizoid
Gestalt Therapy
How to Know if Someone has a Personality Disorder
Laura's Story
Empathy
Happiness Pie Chart
Judy's Struggle
Reparative Gestures
Family Values and Moral Code
Emotions and Food
What is Gaslighting
The Carnivore Bar is a high-fat, meal replacement bar made with only beef, tallow, and salt — no other ingredients. They also have no salt options.
I love that the carnivore bar is 100% meat with no additives or fillers and is shelf-stable. It's a perfect snack or small meal replacement bar when you're on the go but don't want to compromise on food quality and sourcing.
Make sure to support the podcast by trying Carnivore Bar at carnivorebar.com.
Enter "CATG" at checkout to receive 10% off your order.
NwJ PODCAST: Thyroid Health and Thriving on a Carnivore Diet — Dr. Elizabeth Bright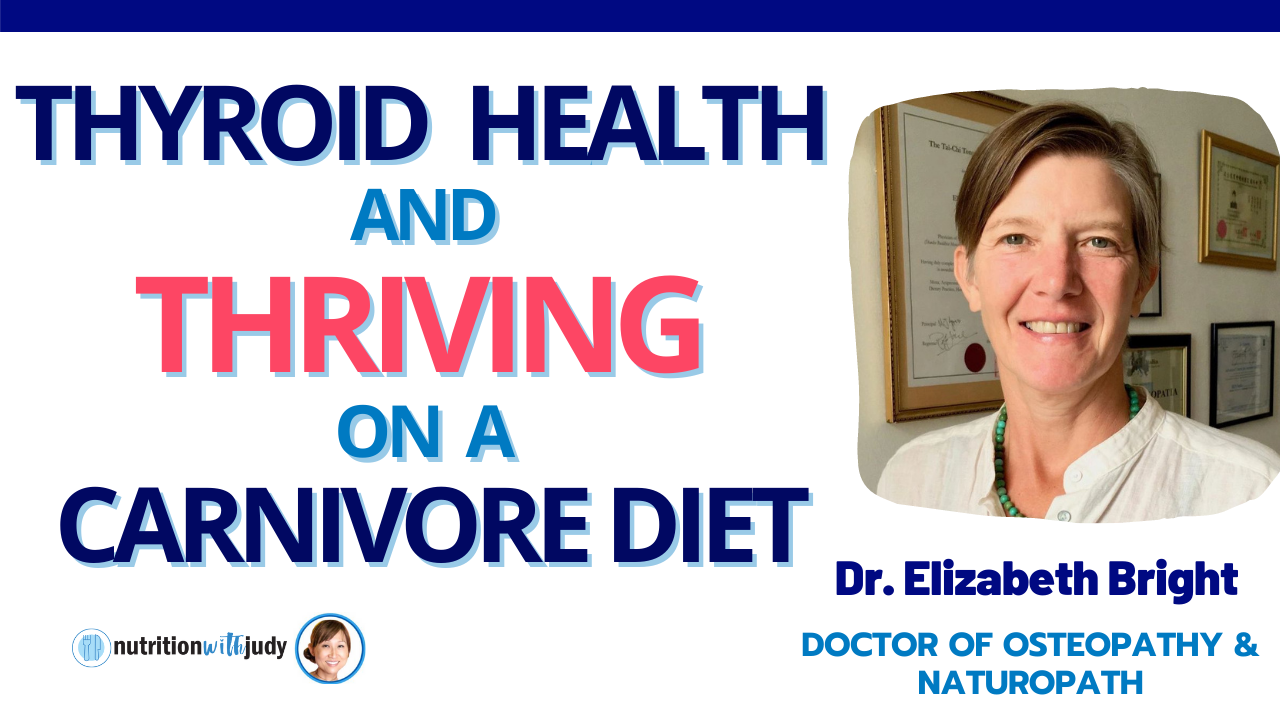 Dr. Bright and I talk for the second time to talk about some of the concerns for thyroid health on a carnivore keto diet.
Basic thyroid markers, and how it breaks down into usable T3? So TSH to T4, T3 and RT3 and then antibodies?
Why does low T3 occur?
Why do people think carbs help with thyroid function?
Low thyroid function impairs digestion so how does a hypothyroid sufferer tolerate fat?
Beta Blockers and medications
Undereating on a low carb diet
How to transition to higher fat
Why 5 meals a day
The role of the pancreas and thyroid inhibitors
Women saying they sleep best at night with carbs? Especially during menopause?
Why are people scared of iodine?
Can we ever get off thyroid medication?
Bioidentical hormones?
The relationship between sodium and blood pressure with the thyroid
You can listen here and watch here.
NwJ INSIDER TIPS
Make sure to share my newsletter with friends who need this content!
We are going to groom our newsletter community soon. The NwJ community is quickly growing and we want to make sure and send the NwJ newsletter to those who want to receive it.
Upcoming Interviews
I have some pretty exciting interviews coming soon and I can't wait to share. In my management consulting days, I had to interview all levels of corporations and it got me very used to interviewing all different personality types.
I enjoy chatting with experts in their field and getting a glimpse into their intelligent brains. Because I'm big on EQ, I can read the non-verbal cues and probe and prod where I can, respectfully.
Most of all, I love these interviews because they provide levers that the community and clients can use for further healing.
In this week's podcast, Dr. Bright shared about putting iodine drops into gelatin caps so you don't have to taste the iodine (mind-blown!) and on CATG, Dr. Elinor shared the importance of defining our own happiness pie charts.
If we make the majority of our happiness pie chart, filled with food, we will get in trouble. We need to find the right balance for us.
My happiness pie chart is God, family, connection, writing (creating), reading, inspiring, researching, serving, and finding truths. I used to think it was being thin, being rich, and having materialist accolades. God had other plans 
.
What is your happiness pie chart?
If you can't figure out what makes you happy, take time to work on it. When days get hard, you'll want to lean on it for self-care.
NwJ on Pinterest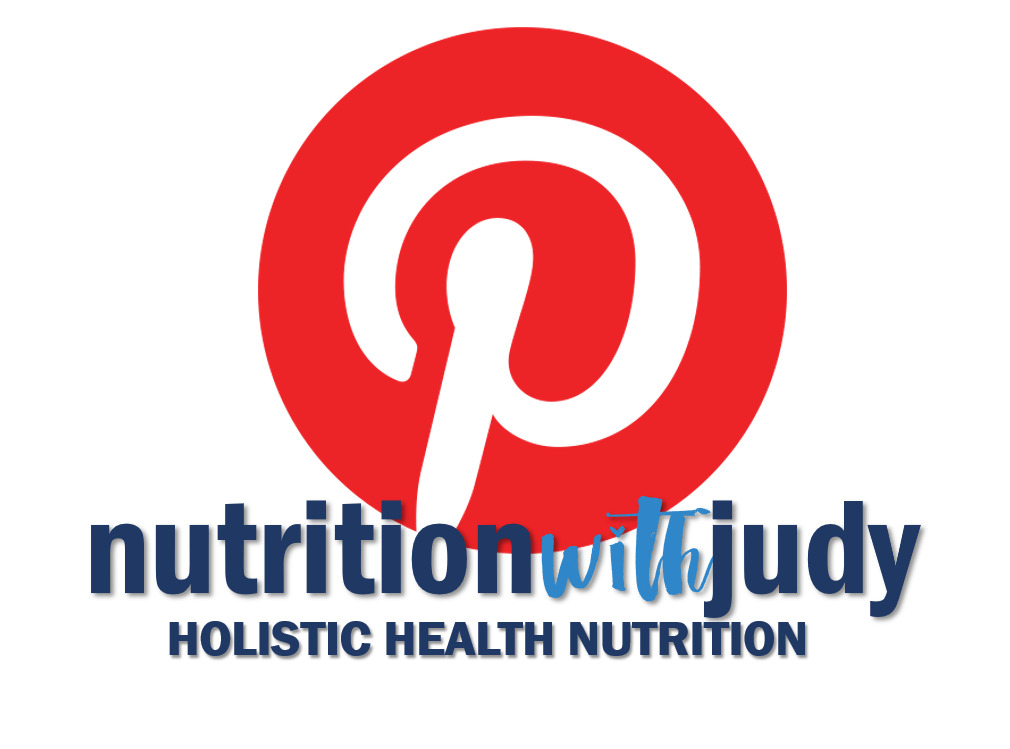 We finally uploaded all my graphics to Pinterest!
You can find my Pinterest here.
Remember, you can also find all NwJ social media posts, here and NwJ articles, here.
I'm almost done with the Food Compass article too and will share it soon.
with ♥️ and hope for healing,

DISCLAIMER:
While I am a nutritional therapy practitioner and provide nutritional support, I am not providing medical advice. Any information provided in regards to nutritional therapy should not be considered medical advice or treatment. Always consult your primary care physician or medical team.