Shhh… Free Shipping THIS Weekend!
Sent by JUDY CHO | October 9, 2021
This weekend, we are offering free shipping on all supplements (U.S. only). Use code FALL2021 at checkout. It does not matter how big or small the order is, shipping is free!
And shhh, this offer is only for the NwJ newsletter community.
My oldest son goes to a small private micro-school. There are many reasons why we don't send him to traditional schools but my son absolutely loves his school and that's what matters most.
One of the school's requirements is for the families to make a Family Plan Badge.
We spend a lot of time setting visions and making plans in life. We plan weddings down to the last detail. So why don't we plan around the most important institution in our lives?
So this week, we took a couple of hours to make the Cho Family Plan. I highly recommend making one for you and your loved ones.
Here are some questions to start the plan (make it what you want it to be):
What is your mission statement?
What is your credo?
What is your family plan? (family goals, individual goals, and priorities)
You can consider other areas like:
What makes your family unique? What do you believe? Who are you?
What is your family's most important priority — your rallying cry — right now?
How will you use these answers and keep them alive? (have a copy on the wall)
Revisit the plan every quarter (or as needed).
I'm sharing our family's copy. I wanted to be wordy but my husband is very concise. I guess it's what makes us work. You'll see the meeting of our minds in the future food toxin database. I shared the content and he's working on making the UX (user experience) very, very cool.
Oh, and in full candor, Aiden wanted to make his "mastery of video games" but we outvoted him.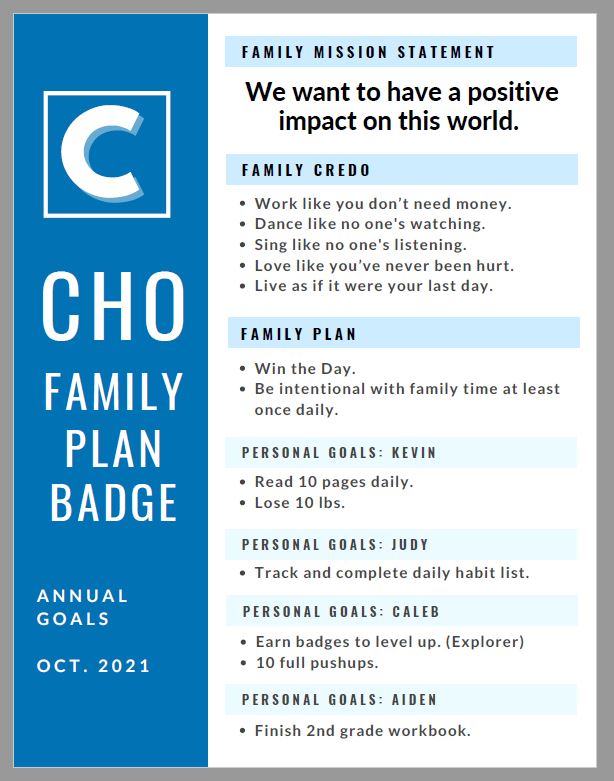 Carnivore Cure Bonus Bundle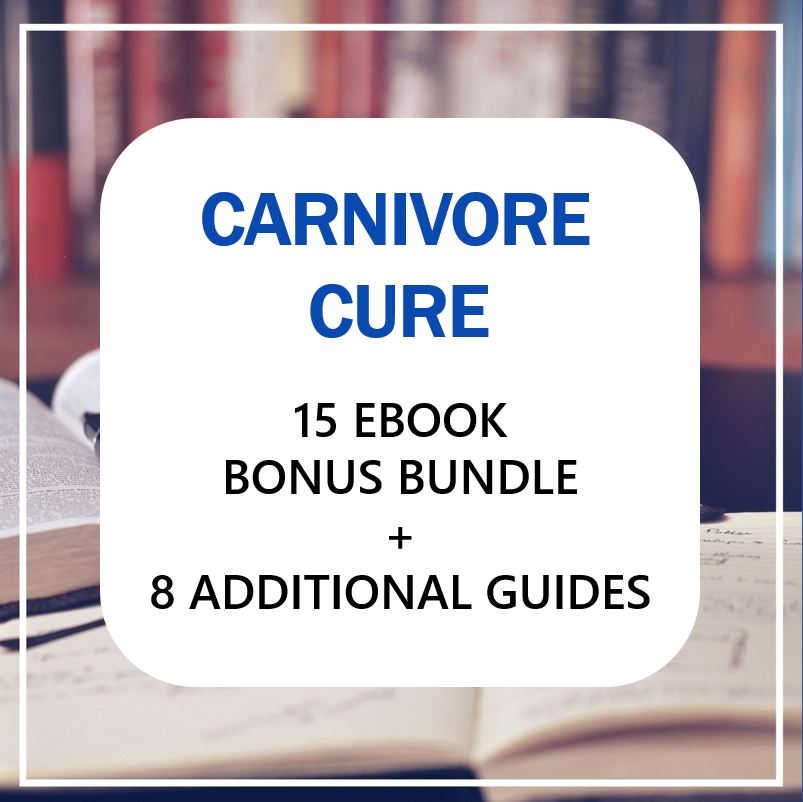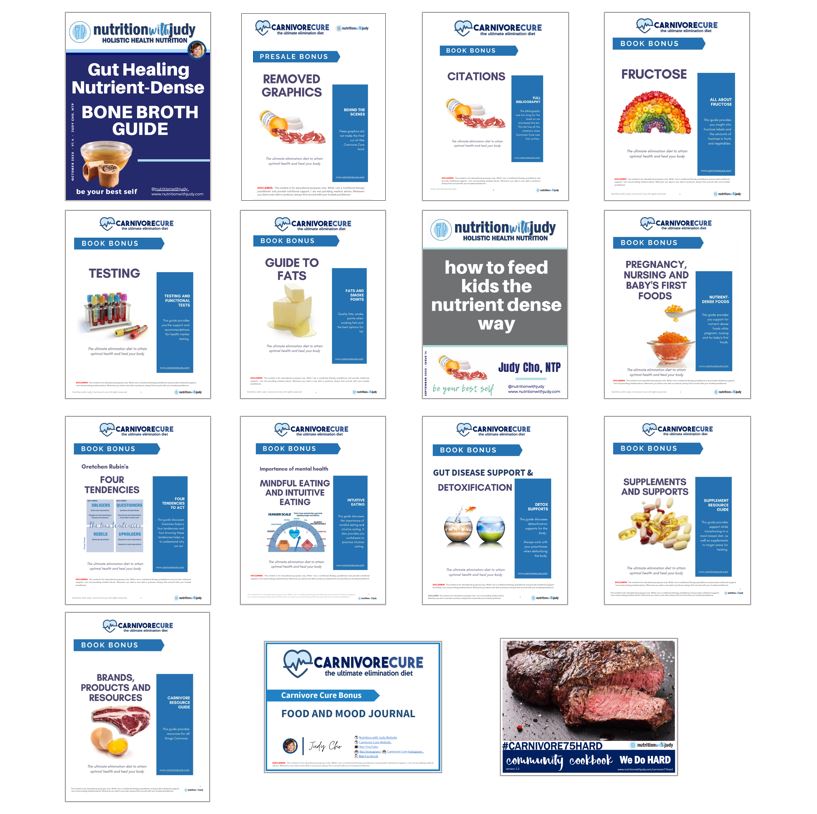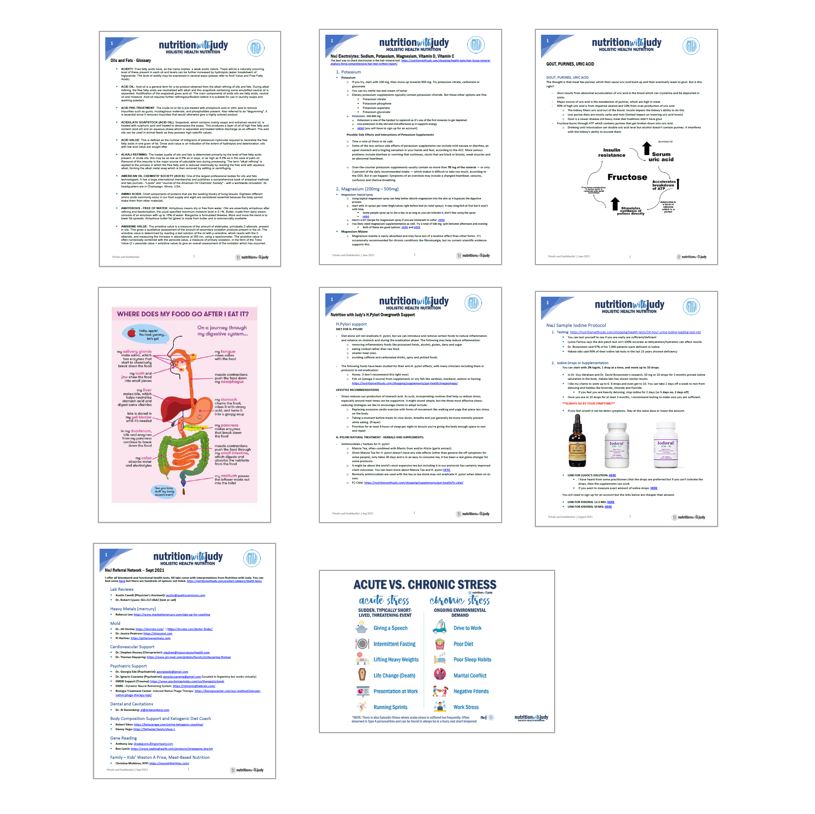 Did you know that @CarnivoreCure has 15 bonus ebooks/guides that come free with the book?
Many of you asked if you can get them as a bundle.
AND NOW YOU CAN!
I added a few other freebies, like the iodine protocol and my NwJ network that many of you ask for.
Make sure to get your bundle today as when Carnivore Cure edition 2 comes out, this bundle will change.
https://nutritionwithjudy.com/shopping/guides/carnivore-cure-bonus-bundle/
The Carnivore Cure ebook bonus bundle comes with:

Carnivore Cure Bonus — NwJ Gut Healing Bone Broth Guide

Carnivore Cure Bonus — BTS Removed Graphics

Carnivore Cure Bonus — Full Citations Bibliography

Carnivore Cure Bonus — Fructose

Carnivore Cure Bonus — Bloodwork and Testing

Carnivore Cure Bonus — Fats and Smoking Points

Carnivore Cure Bonus — Nutrient Dense Eating for Kids

Carnivore Cure Bonus — Pregnancy and Babies First Foods

Carnivore Cure Bonus — Behavioral Tendencies

Carnivore Cure Bonus — NwJ Gut Disease & Detox Supports

Carnivore Cure Bonus — NwJ Mindful and Intuitive Eating Guide

Carnivore Cure Bonus — Food & Mood Journal

Carnivore Cure Bonus — NwJ Brand, Products and Resources

Carnivore Cure Bonus — NwJ Supplement Guide

Carnivore Cure Bonus — Carnivore75Hard Community Recipe Guide
In addition to these bonuses, I also included bonus information on:

NwJ Glossary for Oils and Fats

NwJ Electrolyte Support

NwJ Gout and Carnivore

NwJ Gut Healing Support (Graphics only)

NwJ H. Pylori Support

NwJ Iodine Protocol

NwJ Referral Network

NwJ Stress and its Impact on the Body (Graphics only)
Finally! Available now: HERE
SOCIAL MEDIA HIGHLIGHT OF THE WEEK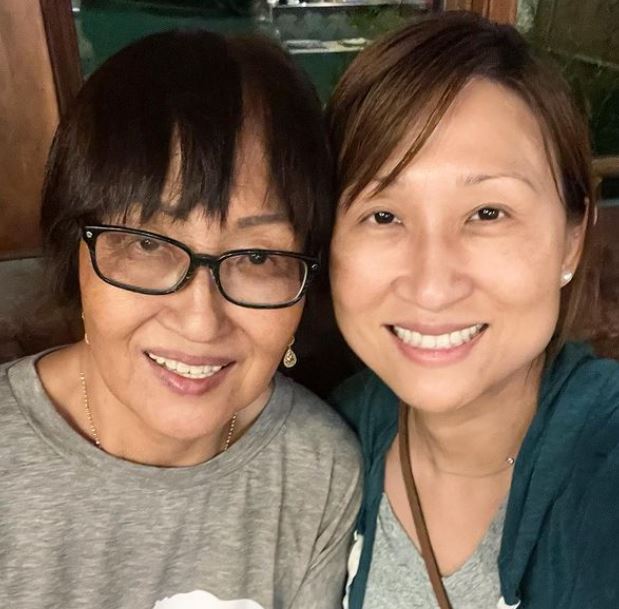 My mom is visiting Austin for the weekend. Every time I see her, I'm grateful for her healing and how she'll get to see my boys become men. (Unless God has other plans).
Her friends say she is aging in reverse.
I interviewed her over a year ago on my YouTube channel.
I'm not big on selfies (if you haven't noticed
) but here's one with my mom yesterday.
No makeup.
No filters.
And she's 70 years old. (she does dye her hair).
I shared and only shared because healing with meat-only is possible.
She didn't ruin her thyroid and she didn't ruin her hormones.
In fact, she takes NO hormone and thyroid supports.
None (she does supplement iodine.)
And she sleeps through the night (on occasion, waking up 1x).
She now adds avocados and other keto treats seldom but not when she first started 3 years ago.
(keto treats: keto ice creams)
In 6 months on meat-only, my mom:

Reversed her T2 diabetes (180s with metformin to 90s on average in the AM and no meds)

No longer needs her asthmatic inhaler at night

Healed her edema (pain and swelling)

Healed her dermatitis
And all because of meat. And meat without organs. She never eats liver, kidney or brain. (She's eaten intestines and tripe).
Meat Heals. Don't let anyone scare you from a meat-only diet. And the one that works for you. ♥️
CATG PODCAST: Is Your Daily Pain Really Inflammation?
In this week's Cutting Against the Grain podcast, Laura and I talk about the struggles of dieting.
What is Inflammation?
Different Kinds of Inflammation
Foods and Inflammation
Antinutrients (Lectins, Phytates, Oxalates)
Normalizing Bloat?
Common isn't Normal
Gout and Fructose
Cortisol and Inflammation
How to Test Inflammation
Chronic Inflammatory Response Syndrome
NwJ PODCAST: Why Oral Health May Be Why You Aren't Healing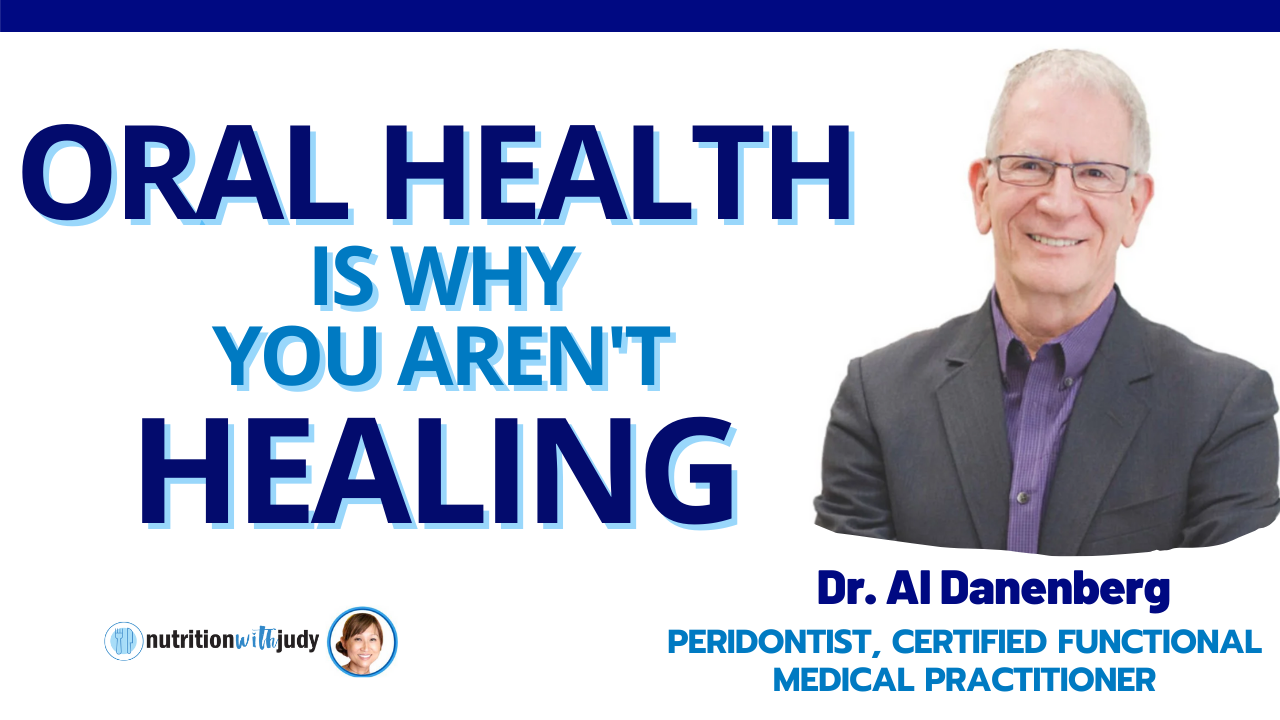 Dr. Al and I talk everything about oral health and the importance of the oral microbiome.
Make sure to check out this discussion.
Why is it foundationally critical to have good oral hygiene?
The dangers of amalgams and even iron fillings that are toxic?
Root canal? Dead space for bacteria?
Cavitations.
How does Dr. Danenberg test for oral health? 3D?
How do teeth drain into the lymph system?
How do we ensure the best oral hygiene?
Thoughts on copper?
Dr. Danenberg's biggest tips to support the body fighting against cancer.
First step in healing the oral microbiome.
Why do some carnivores get more tartar in their teeth?
Rotterdam study
Dr. Danenberg's mouth microbiome support trick with a spore-based probiotic.
Benefits of colostrum vs immunoglobulins
You can listen to it on podcast, here.
2021 Ketogenic Awards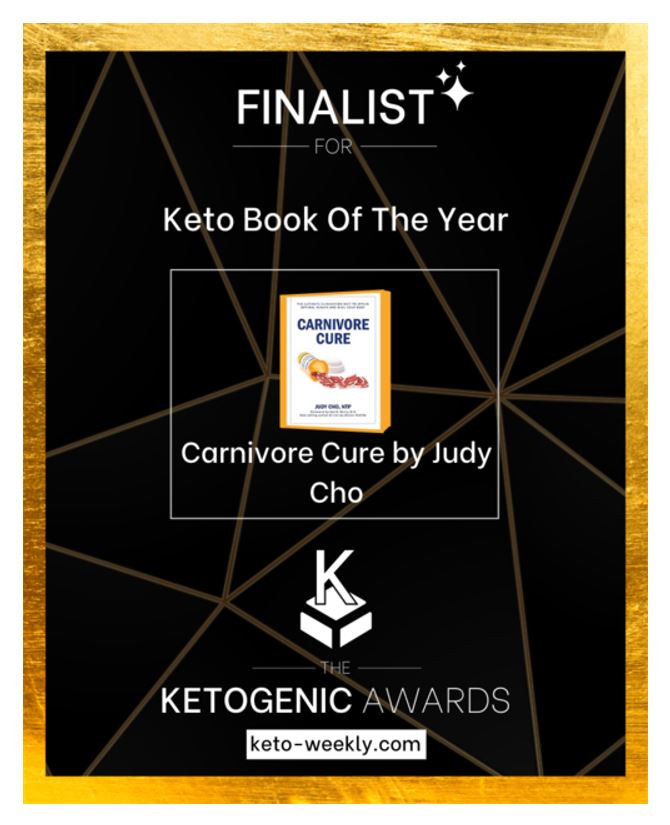 I am excited for Carnivore Cure to be a finalist for the 2021 Ketogenic Awards. It's extra special because it's the only carnivore book listed! Please take the time and vote for Carnivore Cure so we can show how amazing this meat-based community is!
NwJ INSIDER TIPS
Interesting fact of the week: thyroid medication may raise blood sugars. Yes, another medication that increases risks of blood sugar dysregulation.
I'm not the biggest fan of thyroid medication but I've also had clients where they need the medication/supplementation. I've made peace by rationalizing (for now), that maybe we overexert our endocrine system to the point that healing may take a really long time. And in the interim, thyroid medications are needed…
I was researching because I had two separate clients that saw blood glucose (and A1C) numbers rise higher than usual. And both take thyroid medication. You can read more here.
This does not mean to stop thyroid medication. But if you've altered thyroid meds recently and now showing higher blood sugar numbers, it's likely not because of excess protein.
Hope this helps you find another lever to pull while healing.
Targeted Detox
For the next couple of weeks, I'll be sharing posts on how to target detox for specific organs and systems. One of the easiest and most efficacious ways to detox is by minimizing inflammation.
And the most anti-inflammatory diet is a whole food, meat-based diet.
with ♥️ and hope for healing,

DISCLAIMER:
While I am a nutritional therapy practitioner and provide nutritional support, I am not providing medical advice. Any information provided in regards to nutritional therapy should not be considered medical advice or treatment. Always consult your primary care physician or medical team.
Join My Newsletter
Thanks for reading. Each week, I share updates on holistic health, evidence-based nutrition news, and meat-based resources. Thousands of people read the newsletter each week. Enter your email now and join our community.