NwJ Resources
Sent by JUDY CHO | May 15, 2021
This week I took some time off social media to self-care. I'm not going to lie but it felt really nice. I love chatting with our community but sometimes it also helps to displace some of the extra noise that comes with social media.
I did a full blog post to support my stance with vitamin A. I didn't listen to the rebuttals as I didn't want to get into he said/she said wars. But I shared my current point of view with many things considered.
You can read it here.
And before you think that my denouncing of liver is sacrilege, I just sent out a few hair mineral analysis results and recommended eating 1 ounce of liver a week (but no more than that) to increase copper levels.
I don't hate liver. I just think many of us may do better with minimal amounts because of vitamin A toxicity risks. I hope with this whole discussion on liver and vitamin A risks, you realize that health is very much individual-specific. Never take anyone's recommendation for everyone as the final answer.
Protein Sparing Modified Fasts & Reverse Dieting
This week on Cutting Against the Grain Podcast, Laura and I talk about these trendy levers to support weight loss. We also share great resources that are experts on the various topics, like Ted Naiman and the Emmerichs for PSMF and Kevin Stock for Reverse Dieting. Robert Sikes is another great resource.
We recommend only using these types of levers after you have become fat-adapted. Make sure to listen to the podcast to get a good overview of these diets and how to possibly incorporate them into a meat-based diet.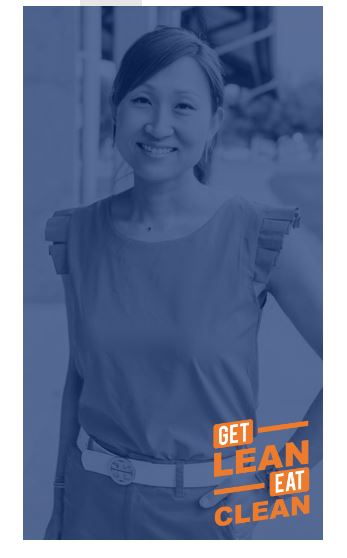 I had the pleasure of being on the Get Lean, Eat Clean podcast with Brian Gryn. We talk about gut health, antinutrients, fasting, and mindset. Brian's had some great guests on his podcast and we had a great time talking about the intricacies of a meat-based diet.
S T R E S S
On this week's Nutrition with Judy podcast, I talk about how stress impacts the body. We know that stress is not good for the body.
But do you know why?
I talk in detail about how it impacts our hormones and our overall wellness. There's a handout that you can download from the podcast website.
I've been sharing a lot about stress because as much as nutrition is so critical to our wellness, we must manage our stress. I hope this two-part series explains how stress affects our hormones, blood pressure and our mineral levels (electrolytes).
Just in case, you can find the handout here. I walk through these graphics in the podcast and YouTube video.
I'd be grateful for any reviews on the Nutrition with Judy podcast (and the Cutting Against the Grain podcast). I try to share holistic health and meat-based science on the NwJ podcast and share the real-life intricacies of a meat-based diet on the Cutting Against the Grain podcast.
Both resources help to support root-cause healing that makes sense for you.
— -
Our family is in Los Angeles this weekend for a quick trip to advocate for a meat-based diet on an upcoming international documentary.
There is a whole world out there that does not know the healing powers of a meat-based diet. Let's remember that when we sometimes disagree with smaller nuances in our community.
with ♥️ and hope for healing,

DISCLAIMER:
While I am a nutritional therapy practitioner and provide nutritional support, I am not providing medical advice. Any information provided in regards to nutritional therapy should not be considered medical advice or treatment. Always consult your primary care physician or medical team.
Join My Newsletter
Thanks for reading. Each week, I share updates on holistic health, evidence-based nutrition news, and meat-based resources. Thousands of people read the newsletter each week. Enter your email now and join our community.