Keep it Simple. Eat the Meat You Can Afford
Sent by JUDY CHO | December 11, 2021
What a week!
I'm taking off a week at the end of the year for family time and squeezing NwJ job interviews, client sessions and podcasts recordings (Nutrition with Judy and Cutting Against the Grain) is making my head spin! I'll get off one call and have to switch from team lead to practitioner to girl talk with Laura Spath. #firstworldproblems
Like I said to Laura this week, I'm thankful for all of it.
STUDY OF THE WEEK — Kids and COVID-19
There is a new study out from Germany, Risk of Hospitalization, severe disease, and mortality due to COVID-19 and PIMS-TS in children with SARS-CoV-2 infection in Germany
Children 5 to 11 years old have a lower risk than those <5 years old or 12 to 17 years old.
The risk of ICU admission in kids ages 0 to 17 was 8 per 100,000 (0.08%) and only 2 per 100,000 (0.02%) in kids 5 to 11.
There were 3 deaths among the 1,056,276 kids in the study (0.00003%) and not one child died between 5 and 17 years old.
"Conclusion: Overall, the SARS-CoV-2-associated burden of a severe disease course or death in children and adolescents is low. This seems particularly the case for 5–11-year-old children without comorbidities. By contrast, PIMS-TS plays a major role in overall disease burden among all pediatric age groups."
There is a greater risk for children ages 0 -17 dying from the yearly flu than dying from COVID-19.
There is a greater risk of being adversely impacted by the emergency use shot than by the disease itself. And remember, if your child does get injured, you have minimal recourse. The government has created some level of support but the recourse against the vaccine companies is next to none.
Why do we fear our children's health for something that carries less risk than the yearly flu?
The study has no declared competing interests or funding.
SOCIAL MEDIA HIGHLIGHT OF THE WEEK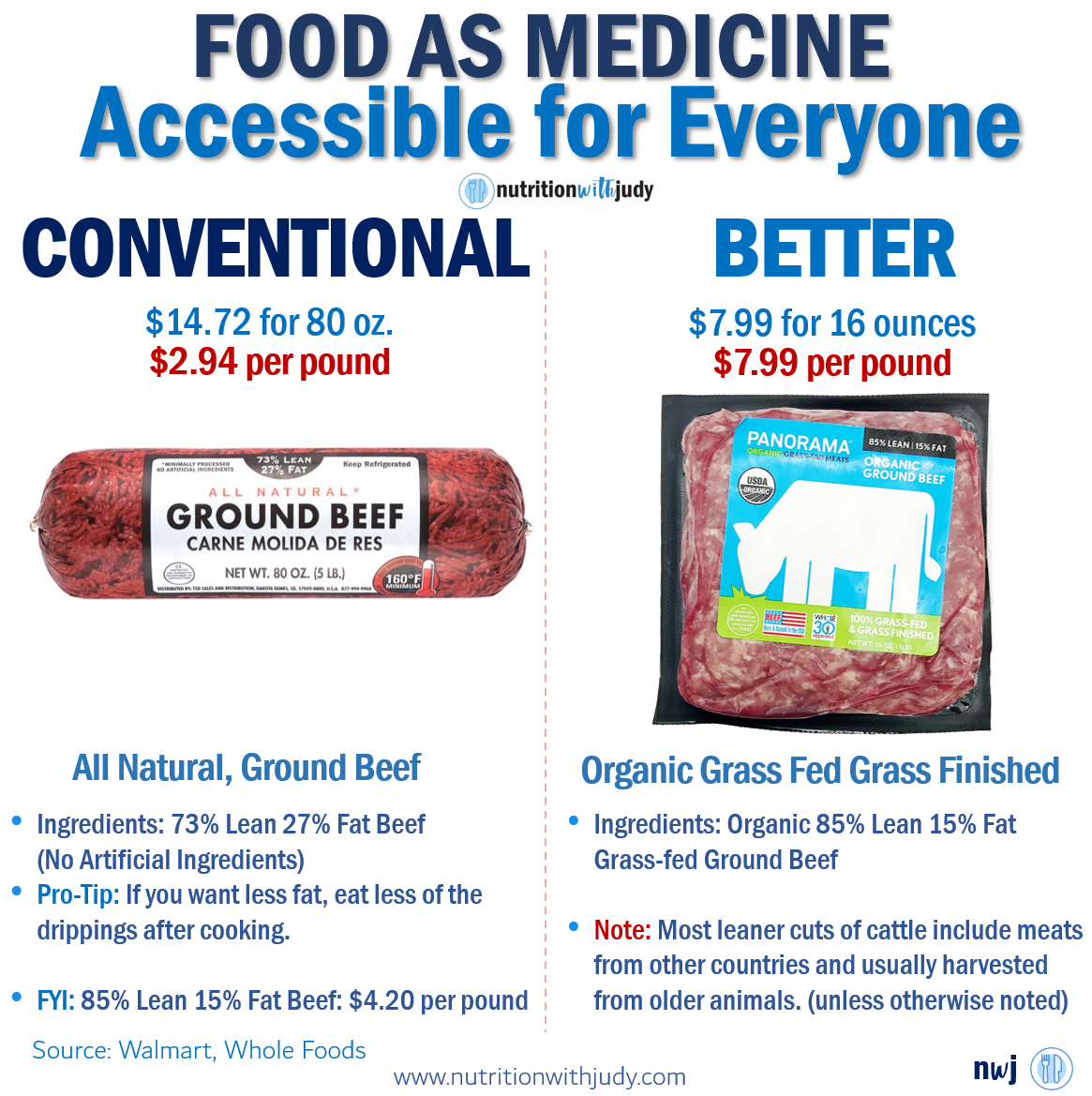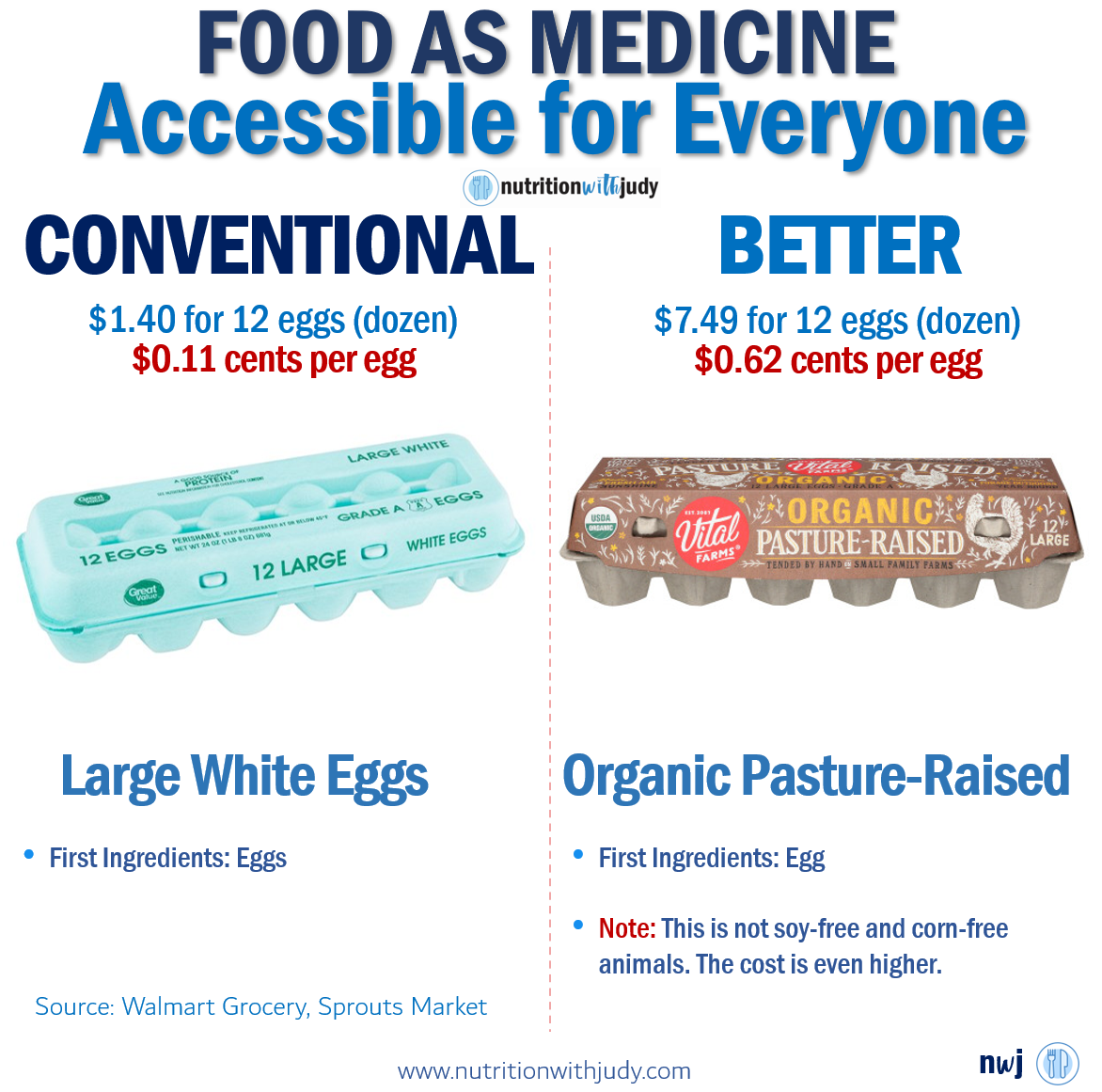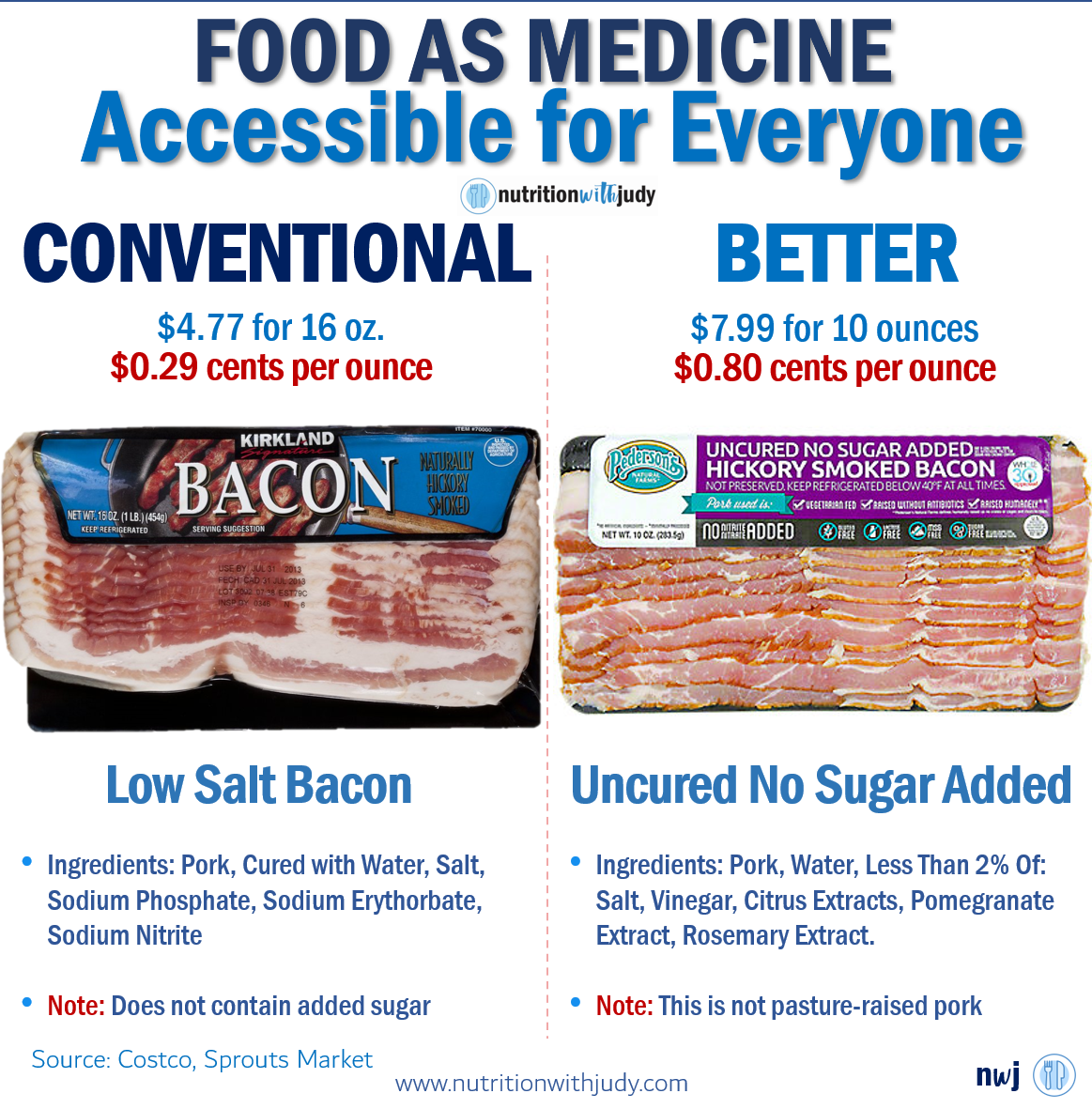 A lot of my clients ask me if they should only eat the highest quality meats. From all my nutritional training, the answer is easily a yes.
But once I worked with real people, my answer has changed.
Not everyone can afford to eat the highest quality meats and foods.
Sure, it's easy to say to someone "but save your money to buy higher quality meats."
But if you have a family and if you eat meat-based for more than four humans, it's not that simple.
The difference can be anywhere from 50% to 600% higher in grocery bills.
Yes. Support your local farmers. (I'm indebted to my farmer John for 6 years of raw goat's milk and eggs for my boys).
Yes. Eat highest quality if you are doing an elimination diet for healing, especially for autoimmune imbalances.
Yes. Eat higher quality if you aren't getting better on conventional meats.
BUT OTHERWISE, EAT WHAT YOU CAN AFFORD.
I had a client yesterday that is eating beef only for ONE YEAR because in his country higher quality fish, eggs, chicken are hard to come by.
Because he's bought into the dogma of only high-quality meats, he's becoming malnourished. (His bloodwork shows it).
Also, no food is picture perfect. I can disseminate flaws in Every. Single. Better. Food.
Some grassfed meat is raised by busy streets and EMF towers. Ideal? Or GMO farms are right next to organic farms. When they spray glyphosate where do you think the wind blows the pesticides?
♥️As practitioners and advocates for this way of eating, we must be practical for the average person.
In America, the typical salary is $52,000 a year. If you're feeding a family of four, this salary makes it VERY HARD to eat the BETTER foods on a weekly basis.
And in 2018, 42.4% of Americans were classified as obese.
We shouldn't make health JUST for the privileged. And it's not JUST about prioritizing spending.
 —
An obese person eating a SAD diet will be leaps and bounds healthier eating ONLY conventional ground beef, eggs and bacon, EVERY SINGLE DAY.
Our communities need to heal.
And we need to start by making food as medicine accessible for everyone.
CATG PODCAST: Reflecting on 2021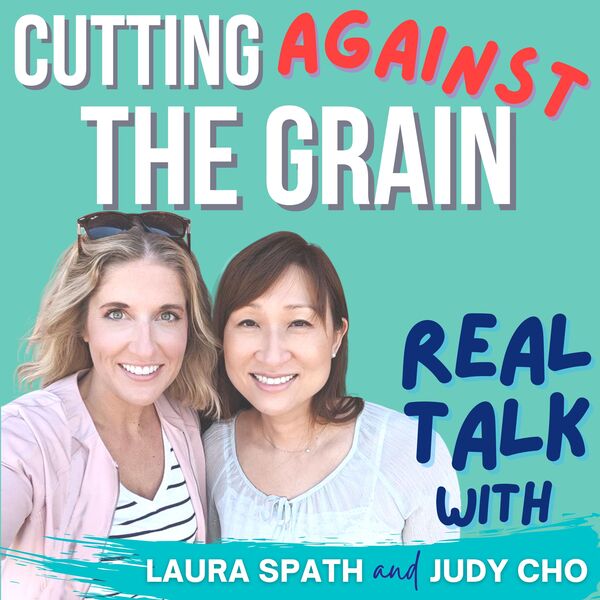 In this week's Cutting Against the Grain podcast, Laura and I chat about the year's past.
Laura's reflection
Healing on any diet
Real life vs perfect diet
Looking back at the wins, resolutions, losses
Judy's reflection
Judy's focus on the better (while being grateful)
Tips for reflecting (happy moments)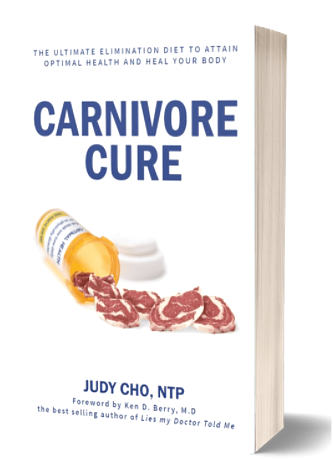 Carnivore Cure is the first elimination protocol to explain how to adopt a meat-based diet to bring about healing. Get back to optimal health by finding the perfect foods to fuel your individual body.
Carnivore Cure starts with meats that have the least number of allergens and sensitivities. Once you reach a baseline of health, then you can incorporate other meats that may have previously caused a sensitivity. As you heal the gut, if you choose to, you can slowly add back plant-based foods.
This book provides you a step-by-step protocol to optimal health while also providing you extensive nutritional information and support for a meat-based diet, including debunking nutrition misinformation and providing lifestyle support through the lens of holistic health.
YOU CAN HEAL. Because the right food is medicine.
Eliminate the wrong foods and eat the right foods for you, and you alone. Take your life back with the Carnivore Cure.
There's a $12 off coupon on Amazon today.
NwJ PODCAST: Expert's Finding on the Cause of Insulin Resistance — Dr. Ben Bikman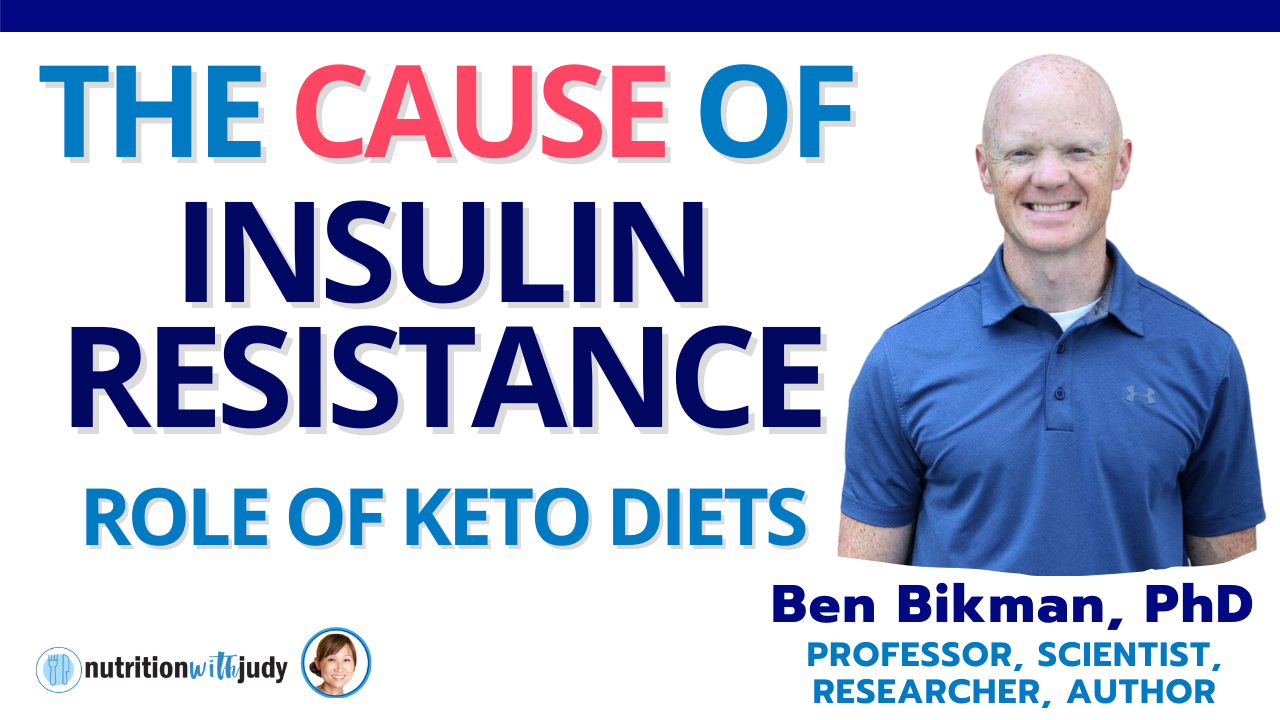 Dr. Benjamin Bikman and I talk about insulin resistance and the concerns going on right now:
The cause of insulin resistance
Three primary causes
Secondary cause
Non-dietary factors effect on insulin resistance
Thoughts on linoleic acid (PUFA)
Glucose levels increasing on a carnivore diet
Fatty fish and fish oil supplements
Survival of the Fattest by Stephen Cunnane. Human brain development
Ketogenic diets improve insulin resistance
Thoughts on protein
Uric acid from fructose consumption
Theobromine in drinks
Best ways to support insulin sensitivity
Sleep and insulin resistance
Thyroid hormone and its effect on muscle cells
Thoughts on carbohydrates
Bikman's new meal replacement drink
You can listen here and watch here.
NwJ INSIDER TIPS
If you aren't getting better on a Carnivore diet, make sure to check out my two videos (podcasts) that will release this week on Nutrition with Judy.
Several of my clients have tested positive for Chronic Inflammatory Response Syndrome. What they thought could be hormonal or thyroid-related is actually something more root cause. I know we want to believe carbs are the solution for all the problems on a low-carb diet but carbs are usually never the root-cause issue.
I'll be talking more about mold, mycotoxins and detoxing with Dr. Jess this week. If you have any questions you want me to ask her, just let me know. Her interview won't be out until February or March but I know it will be a good one.
Please make sure to subscribe and please leave us a review on Apple Podcasts. It helps us get more views and exposure to the wider community.
with ♥️ and hope for healing,

DISCLAIMER:
While I am a nutritional therapy practitioner and provide nutritional support, I am not providing medical advice. Any information provided in regards to nutritional therapy should not be considered medical advice or treatment. Always consult your primary care physician or medical team.