Healing on Carnivore
Sent by JUDY CHO | May 22, 2021
When I started carnivore nearly 4 years ago, I never thought I'd be in remission with a severe eating disorder and also never have a bout of depression again.
Sure, I have some bad days but I never struggle with depression. Not a single day.
And so last Sunday, my family and I filmed for 10 hours sharing our personal stories and the nutritional science on the healing powers of a meat-based diet.
Three generations of healing (and thriving) and all because of meat.
The Korea-based SBS documentary said that at a low, 1.5M people will watch this documentary. At a high, 10M+ will watch the healing powers of a meat-based diet.
This is how we bring about change. One personal healing story at a time.
So I decided to share my full, uncensored story that brought me broken to carnivore, desperate for healing.
Writing this blog post, I felt a lot of shame and embarrassment. But I also know it will help at least one person.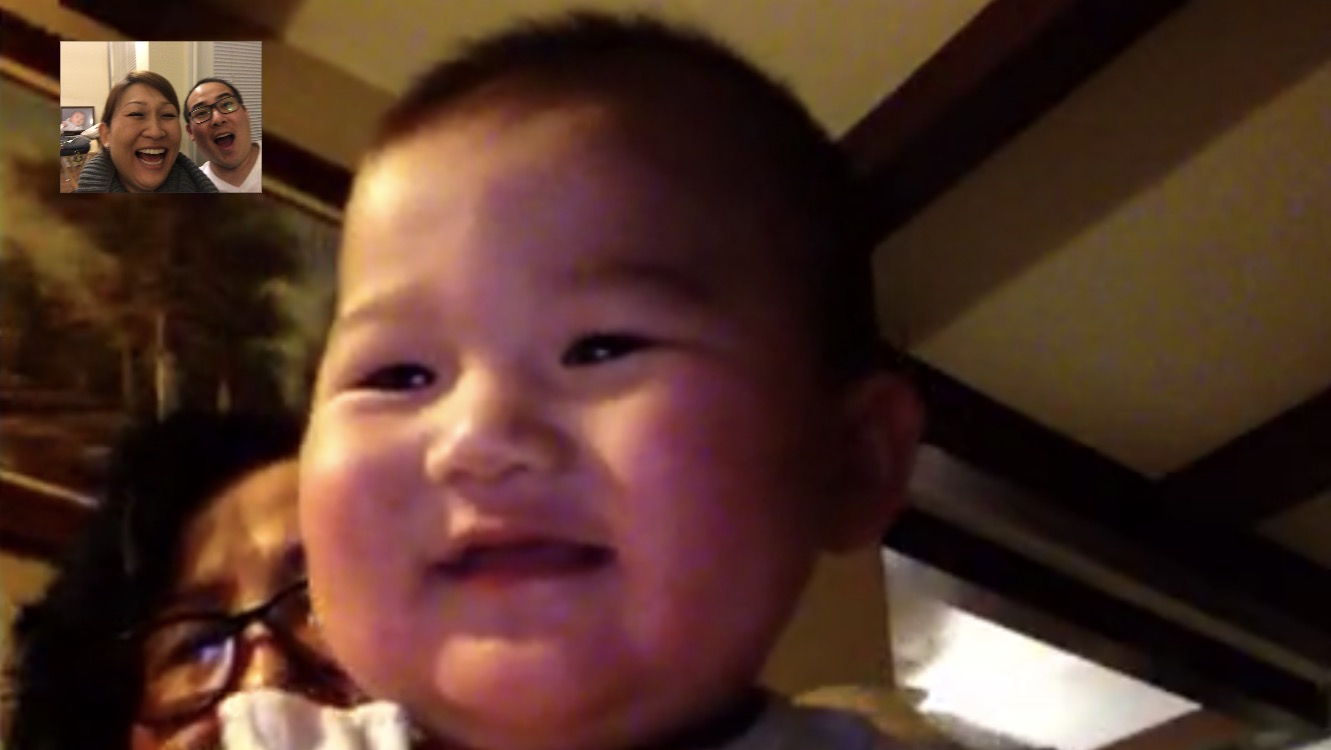 This is a picture of us video chatting with Caleb while he was in Los Angeles and I was in Austin getting help in an intensive eating disorder facility. Every night I called him, I tried to make him laugh. Every night we hung up, I cried, angry that I had failed as a mom.
You can read more in the blog post.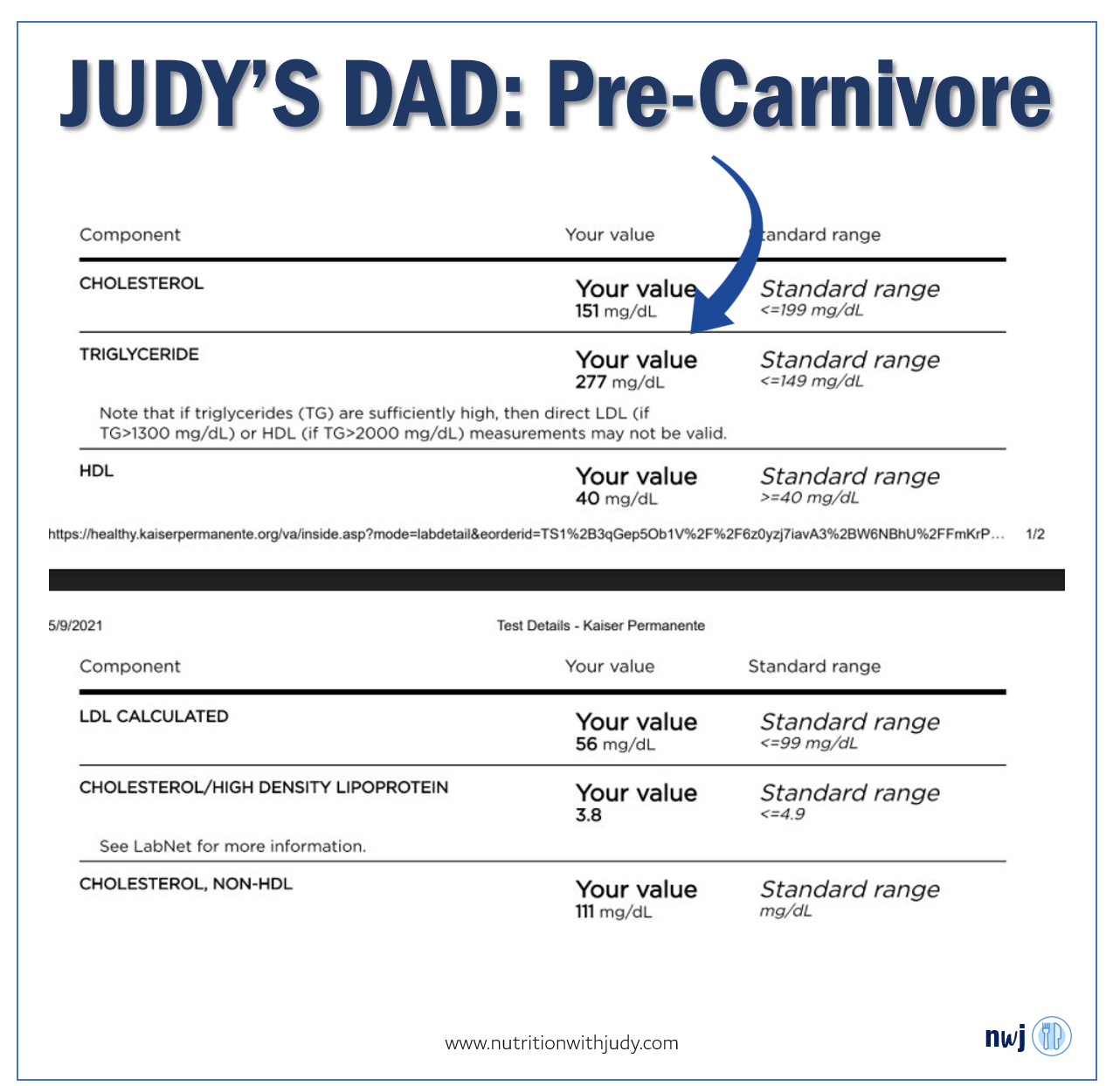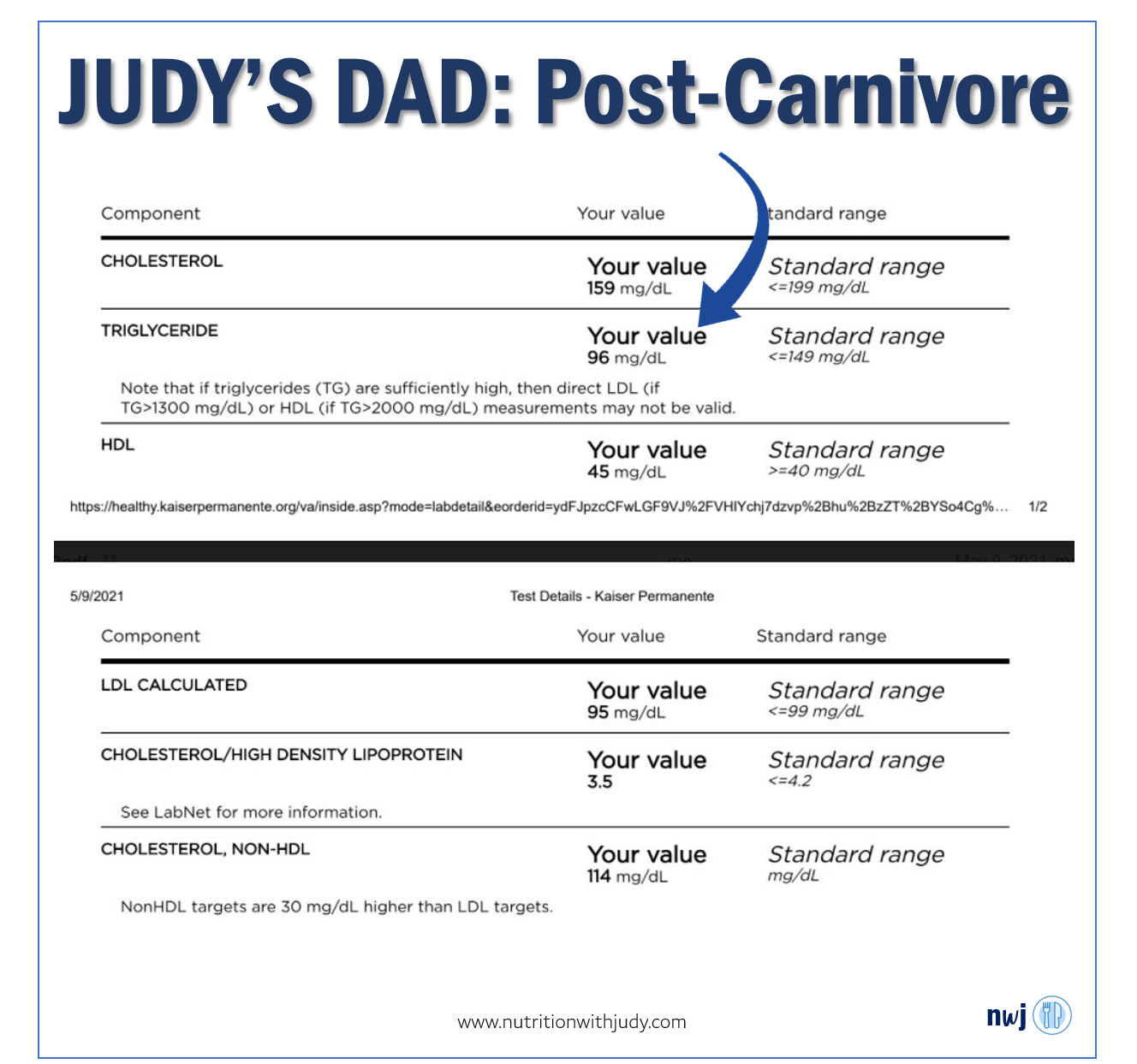 When I started healing on a carnivore keto diet, I wanted my parents to start because they had so many physical ailments.
In 6 months, my mom:

Reversed her T2 diabetes (180s with metformin to 110 on average in the AM and no medications)

No longer needs her asthmatic inhaler at night. She doesn't have any form of asthma.

Healed her edema (pain and swelling)

Healed her dermatitis
In 1 year, my dad:

Lowered his triglycerides from 277 to 96

Stopped 30+ years of GERD medication (Prilosec, Tagamet, etc)

Healed perpetuating low moods
And my boys:

Eat meat-based and rarely get sick.

They eat about 8–10 ounces of steak, 6 eggs, butter, and raw goat's milk daily.

And they're only 4 and 6 years old.
I will share a future blog post on details of my parent's healing journey.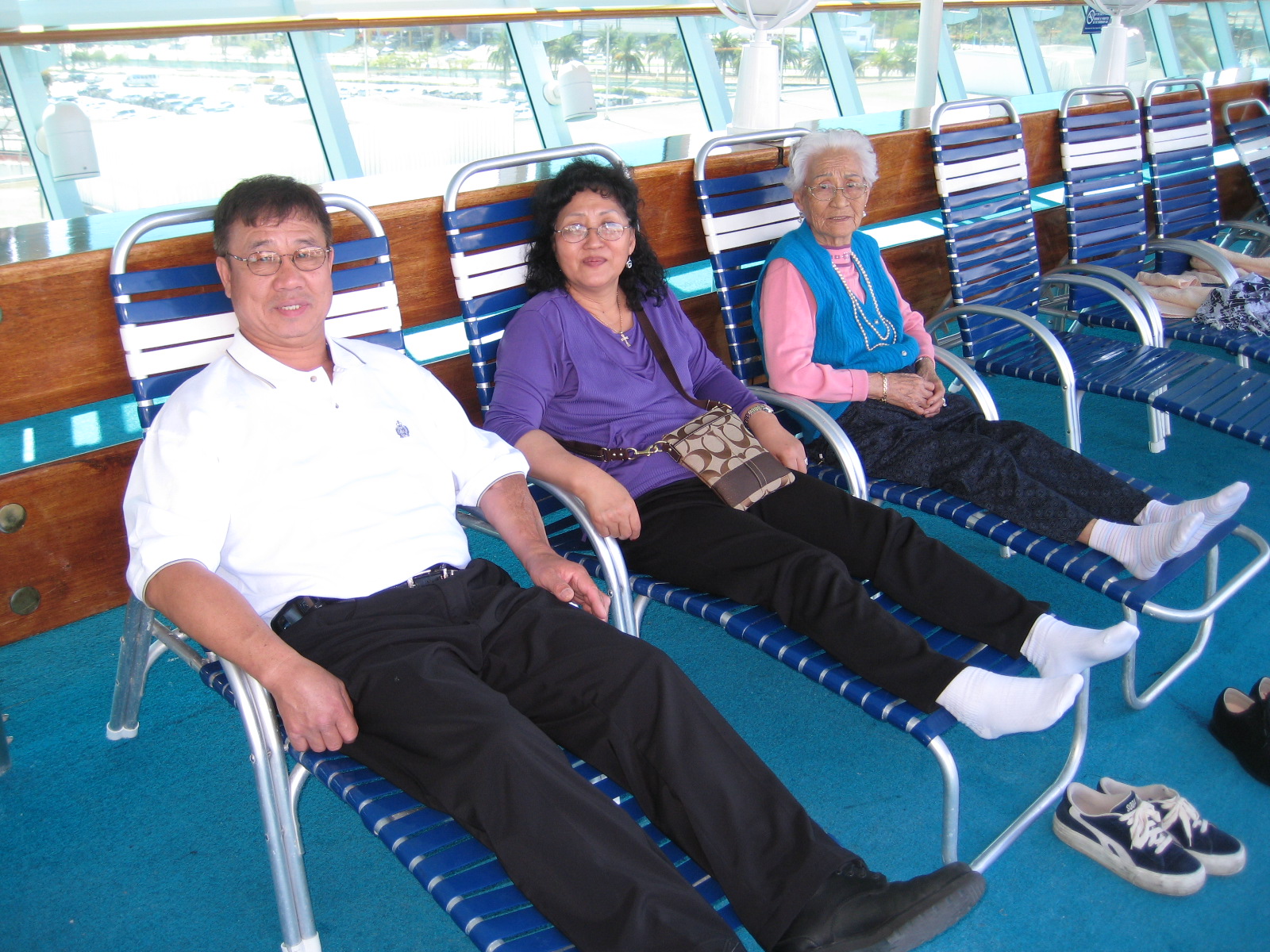 Judy's Dad, Pre-Carnivore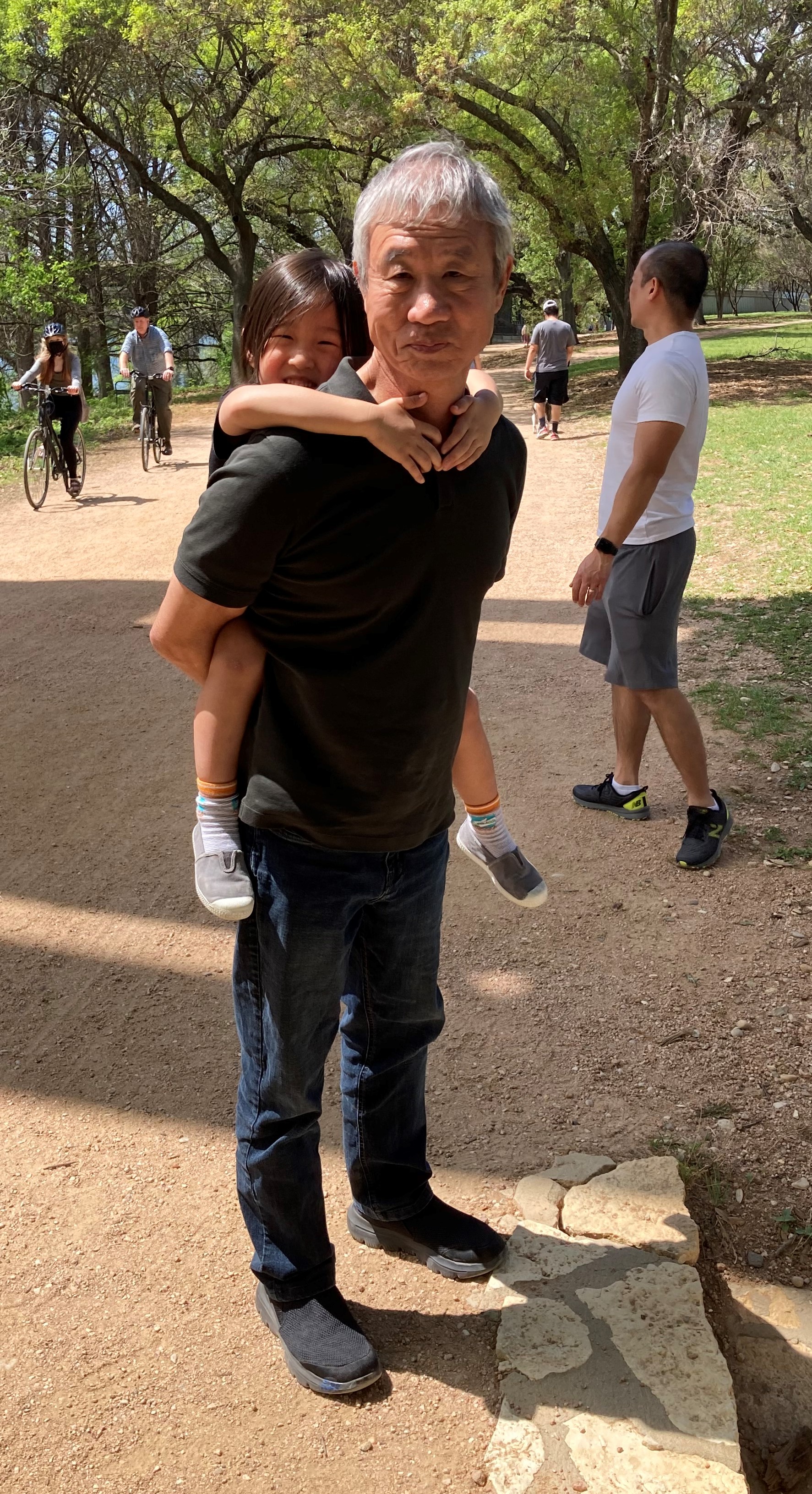 Judy's Dad, Post-Carnivore
H O P E
Being meat-based is not always easy.
I choose meat because I choose health and freedom. I choose to be a wife to my husband and to be present in my children's lives. I choose to serve and be a part of a greater purpose than me. I choose community. I choose love.
And an easy way to do this is by using food as medicine.
I choose to research because I have the ability to do so. Not everyone has the time and luxury (or care) to research as I do. I take that as a gift (sometimes a burden) that I choose to share. (This coming week, I will be sharing another vitamin A evidence-based interview).
If it helps even one person, I will always share. Even if it makes me wrong about an ideology from a year ago, I will share.
I'm not here for prestige, credit, or money. Honestly, who cares.
None of that matters when you are in a mental health facility not understanding why you are on a mandatory hold, against your will. (My blog post shares the details.)
Removing most of the toxins in our foods and eating meat-based will bring so much healing. You will only know if you start with that and then pull levers as you go.
But starting with a baseline of meat has made all the difference in my life. And I know it can for you too.
with ♥️ and hope for healing,

DISCLAIMER:
While I am a nutritional therapy practitioner and provide nutritional support, I am not providing medical advice. Any information provided in regards to nutritional therapy should not be considered medical advice or treatment. Always consult your primary care physician or medical team.
Join My Newsletter
Thanks for reading. Each week, I share updates on holistic health, evidence-based nutrition news, and meat-based resources. Thousands of people read the newsletter each week. Enter your email now and join our community.