Free Guides + SIBO Support. Keto Wins!
Sent by JUDY CHO | March 5, 2022
I used to hate spring because of terrible seasonal allergies. Now that I've been Carnivore for nearly five years, I thoroughly enjoy the season of new life! If you struggle with allergies, consider supporting your small intestine.
I used to have the dreaded itchy eyes and constant sneezing. Zyrtec was my best friend. Luckily I need zero allergy meds. I do notice if I veer too far off a meat-only carnivore diet, I'll start to have light allergies.
Our bodies are great reminders of why diet is so critical for optimal health.
STUDY OF THE WEEK — Keto for MS, Low Carb and the American Heart Association
Two studies circulated this week that I wanted to share (as a celebration of good news!) The first study is a "Pilot study of a ketogenic diet in relapsing-remitting MS." (PMID: 31089482).
I have several clients that have put MS in remission with a meat-based ketogenic diet. Hopefully, we will have more studies that show the efficacy of a Carnivore meat-only diet supporting autoimmune conditions.
One day I hope to write a case study of my client population that shows this efficacy too.
This week, the American Heart Association (finally) released that low carb diets are efficacious for the treatment of diabetes. The American Heart Association's scientific statement stated that very low-carbohydrate diets "yield a greater decrease in A1c, more weight loss and use of fewer diabetes medications in individuals with diabetes."
This is good news as it's one step in the right direction.
STUDY OF THE WEEK — SIBO
I get a lot of messages saying, "Can I do a carnivore diet if I struggle with _______?" I think a meat-only diet should be followed for almost all chronic illnesses. I don't know an illness just yet that should not follow a meat-only diet for healing.
Sure there are genetics that may require different macros of fat to protein but I don't know a type of person that cannot follow a meat-only diet (even if for temporarily while healing).
Small Intestinal Bacterial Overgrowth is one of the serious gut illnesses that I am asked about often. I interviewed with Dr. Peter Martin who published a SIBO case study and he discussed how a meat-only carnivore diet was effective in eradicating SIBO for some patients.
The treatment was far better than antibiotics and the elemental diet.
You can read more about SIBO in my newly released SIBO article.
SOCIAL MEDIA HIGHLIGHT OF THE WEEK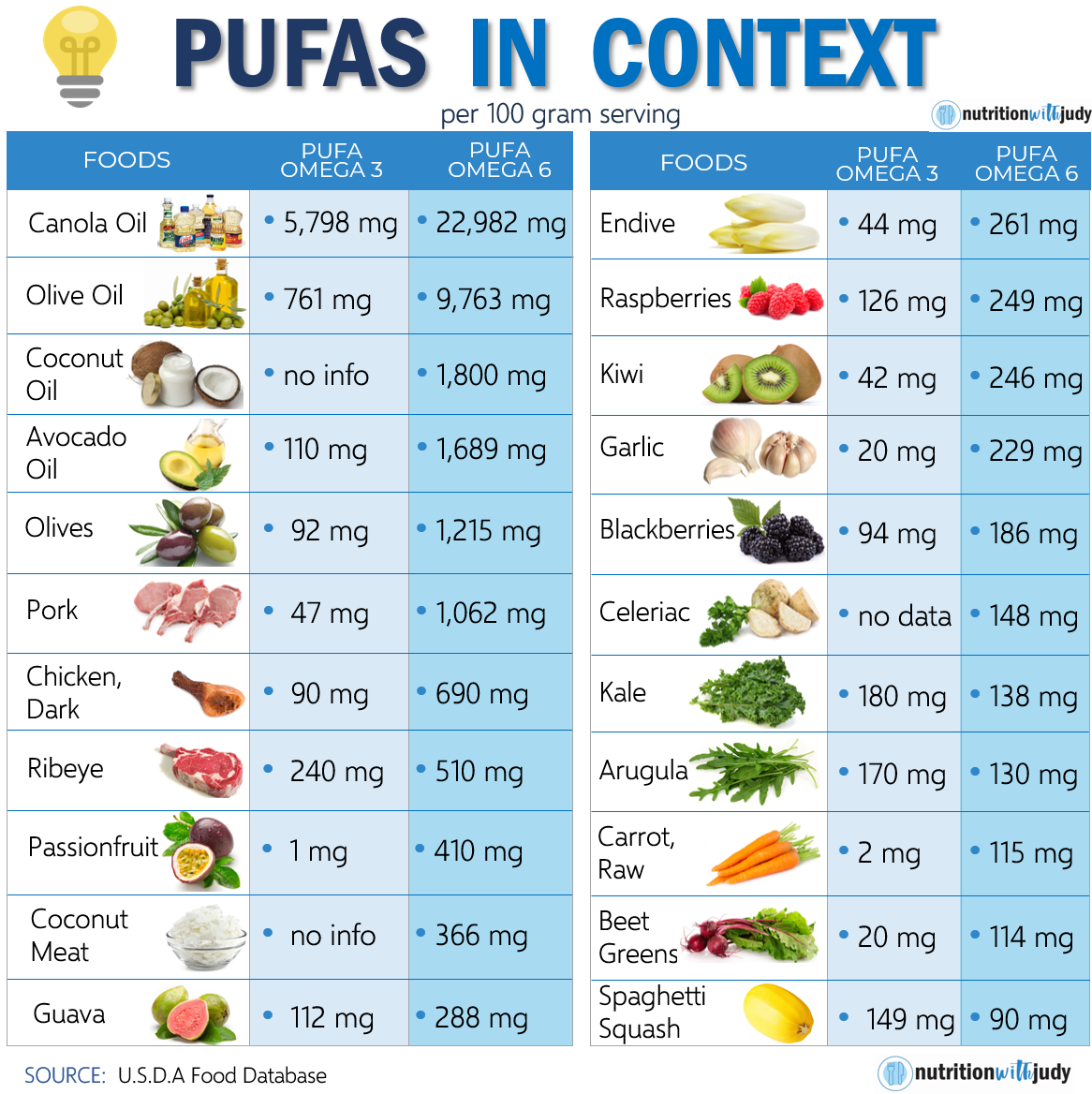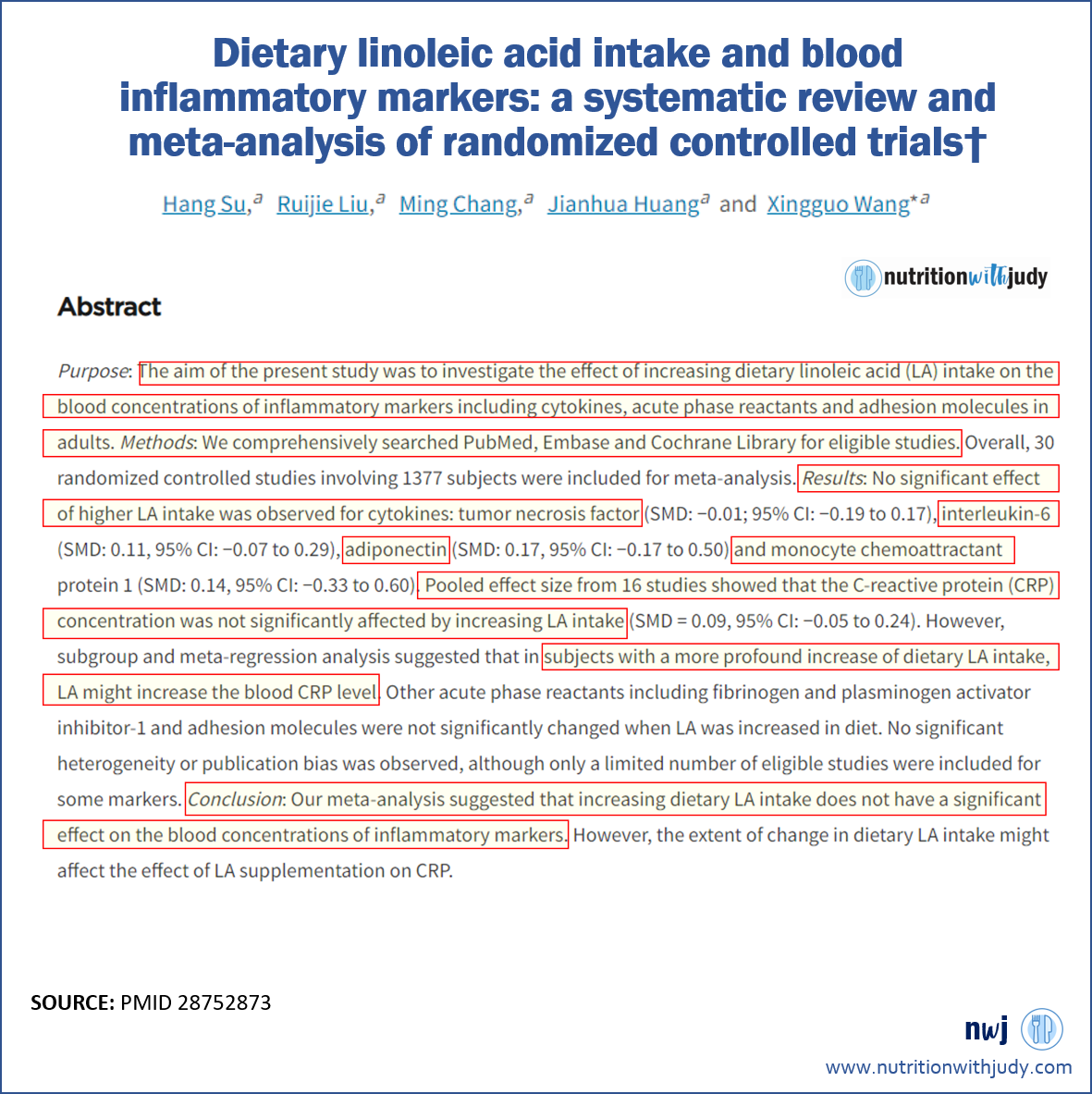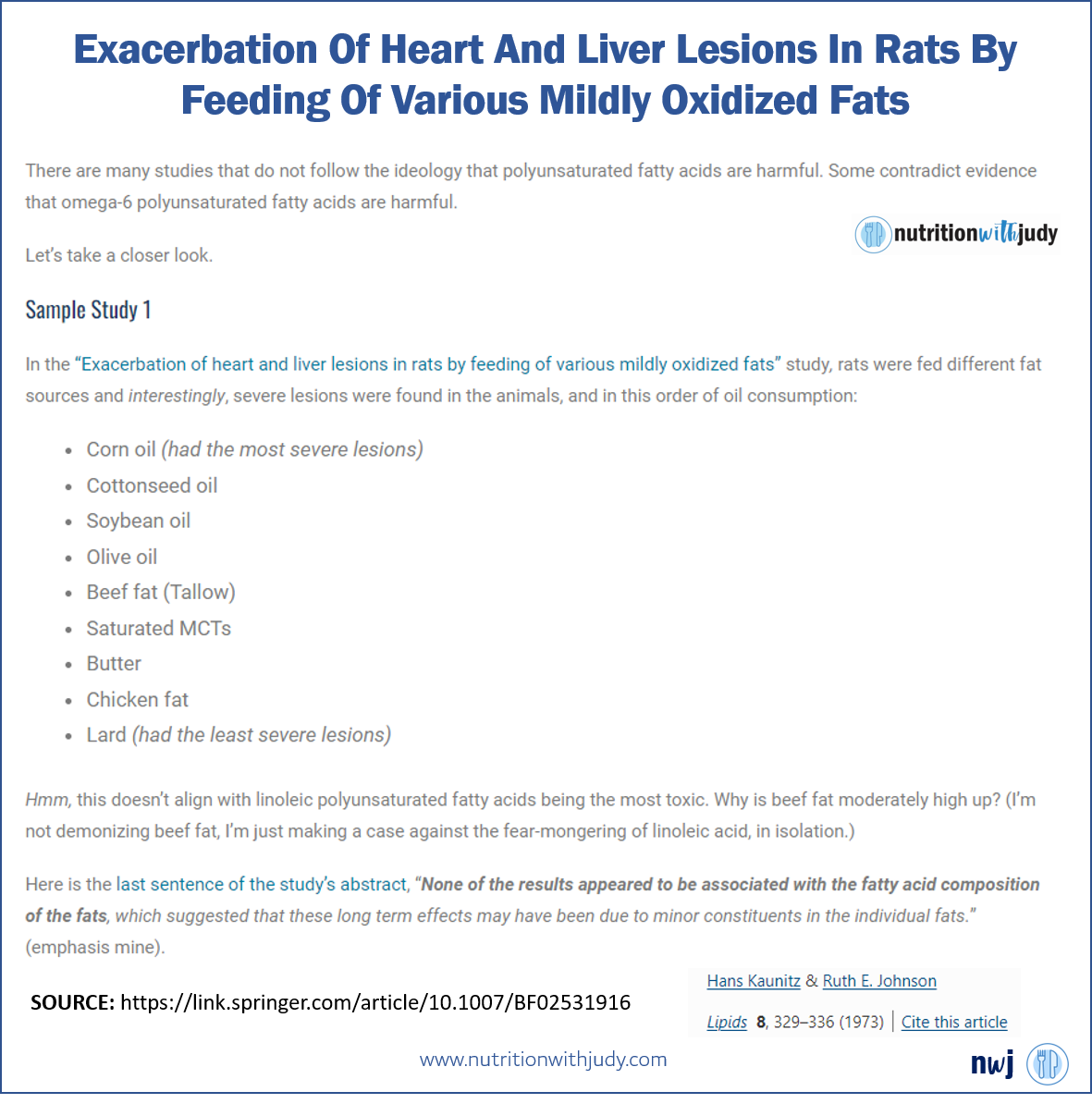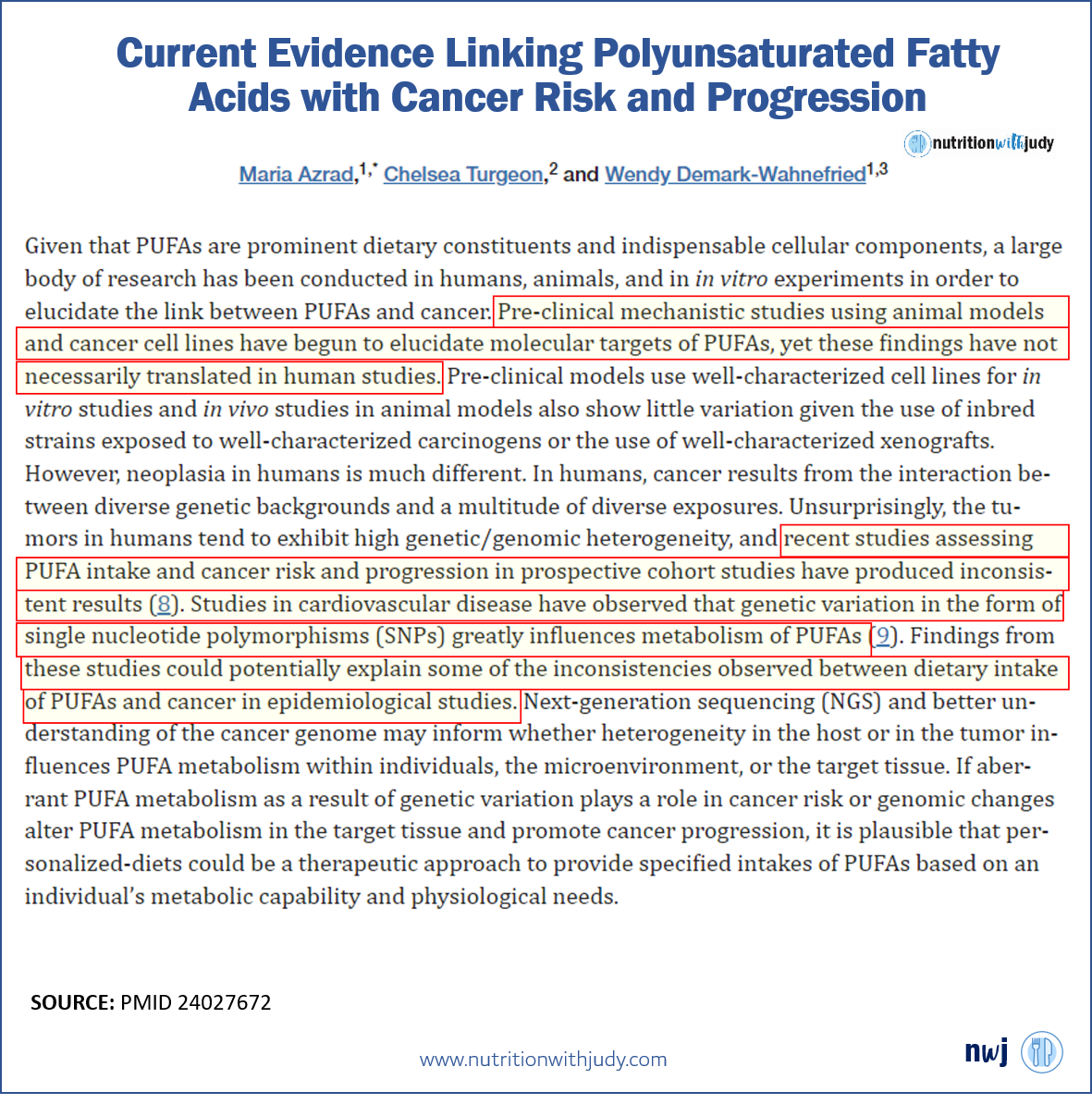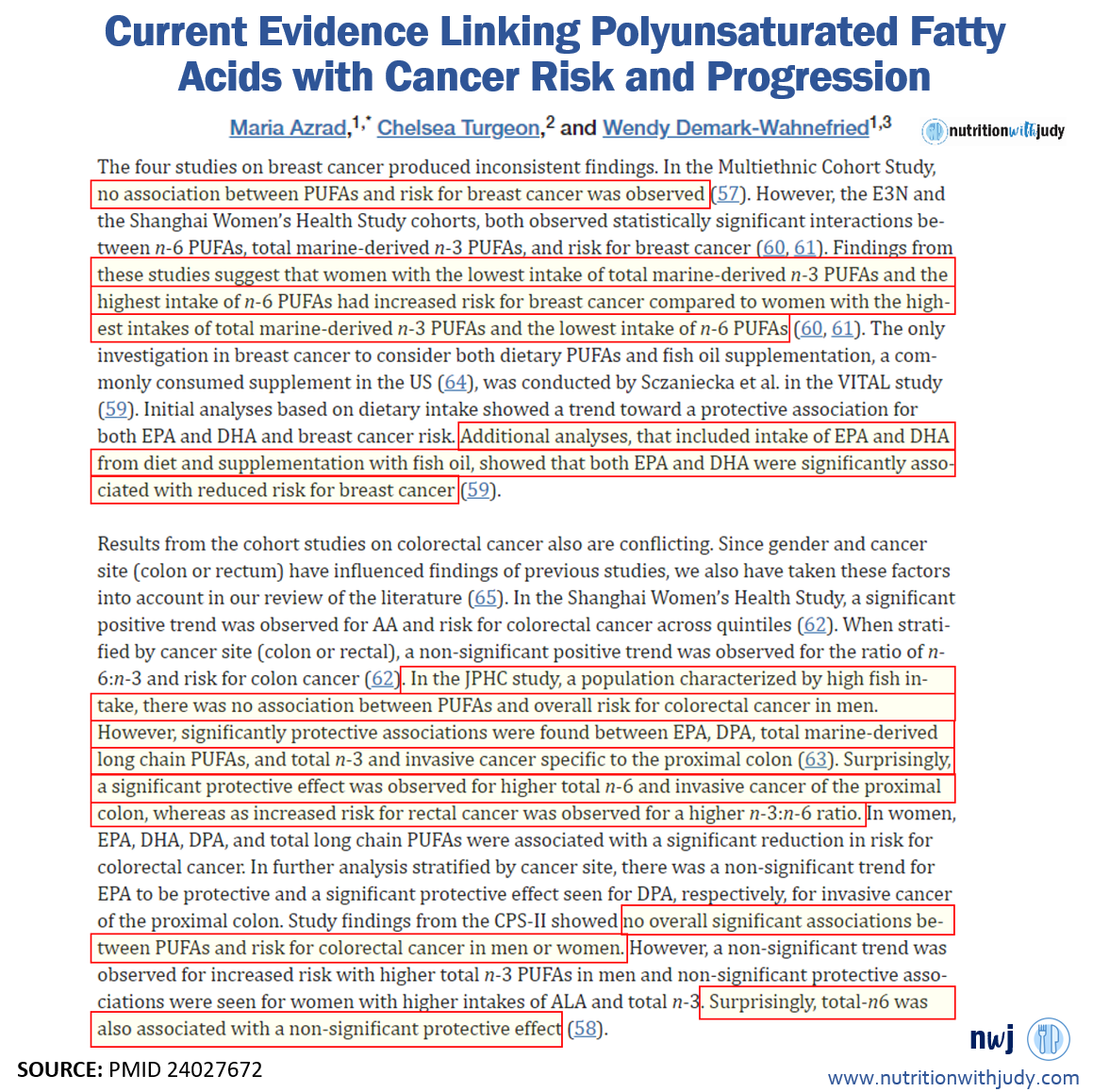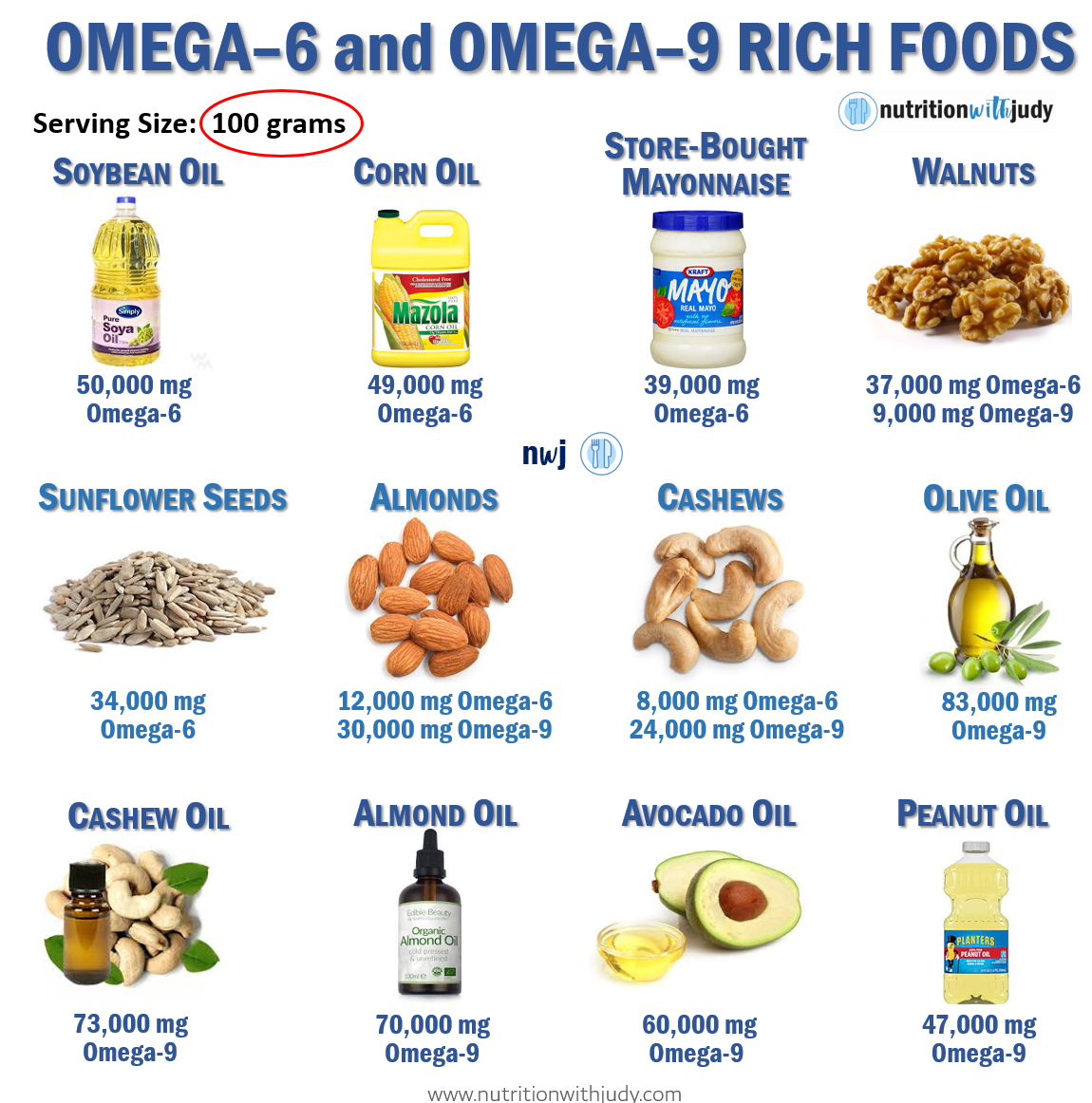 I finally got around to writing my thoughts about omega-6 and all polyunsaturated fatty acids.
EXCERPT:
🧬Every cell of the body needs fats. When you don't have the proper fats, you don't have proper cells and when you don't have the proper cells, you don't have proper function.
🚨Vegetable and seed oils are NOT TOXIC because of their PUFA composition.
🚨They ARE toxic because these oils are oxidized and rancid.
🔥The oxidative species within these seed oils make them highly inflammatory and toxic. Yes, the unstable PUFAs make the oils rancid but IT'S NOT the PUFA content that is the root-cause issue.
🚨The omega-3 and omega-6 fats ARE unstable, which causes oxidation, BUT it's from the chemical processing and heating of these oils.
⚖️It is a difference of association vs. causation: the causation is the oxidative stress from rancid, unstable oils and the association is the polyunsaturated fatty acids.
🤦🏻‍♀️PUFAs in meats are not rancid. Otherwise, you're eating rotten meat.
🌟We don't need to eat only pasture-raised pork and chickens. Sure, it's ideal, but eat what you like and what you can afford.
🥚The other day, a lady messaged me that she would no longer eat eggs because of the omega-6 content.
🥀This PUFA fear-mongering has detrimental ramifications. The fear-mongering is frankly unethical.
🤷🏻‍♀️I noticed that the anti-PUFA advocates don't have a clinical practice.
🌟Clinical data > Collecting studies to support your cause
💡Remove seed oils but don't fear PUFAs. Removing these foods is doing more harm than benefit to our well-being. (We need pork for thiamine and we need thiamine for metabolic function).
🐖And fun fact, all blue zones, eat one meat in common: pork.
📖Full blog post: https://nutritionwithjudy.com/the-truth-about-pufas-polyunsaturated-fatty-acids/
CATG PODCAST: Ep 49. Ownership and Diet as a Journey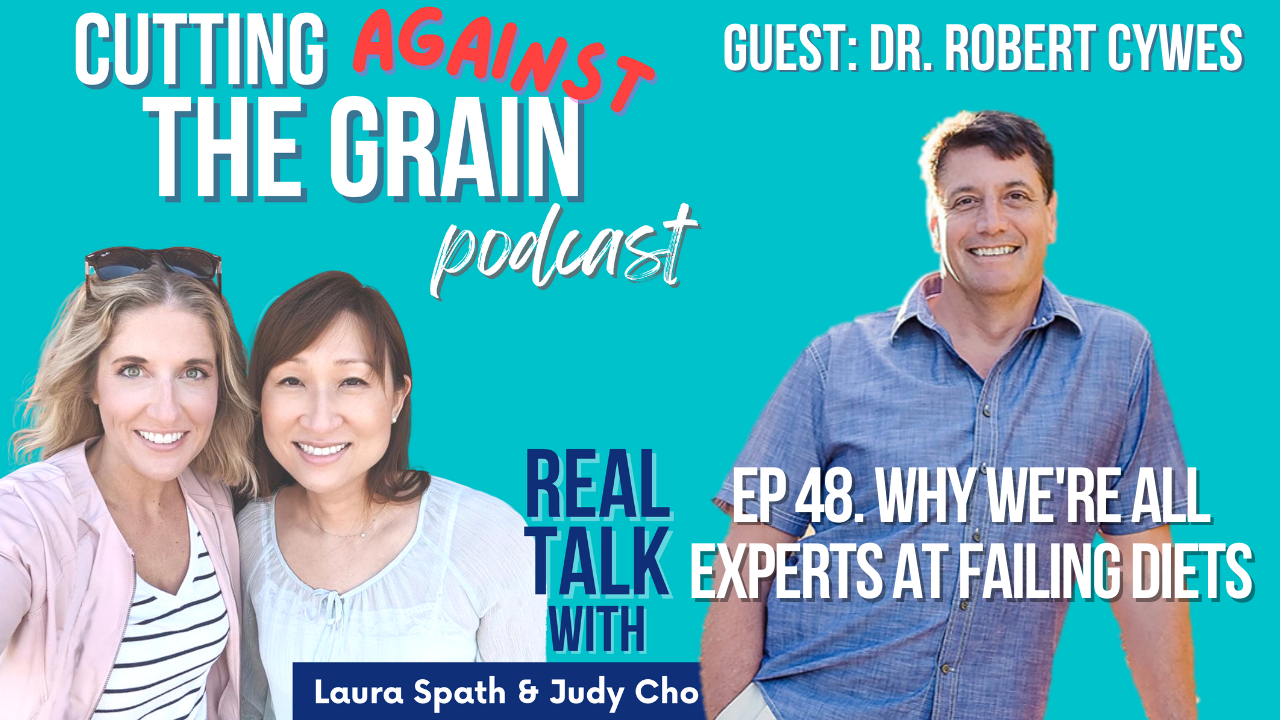 In this week's Cutting Against the Grain episode, Laura and Judy share their thoughts on the conversation with Dr. Cywes.
Recap of the interview with Dr. Cywes
Everyone fails at diets
Blame the person or blame yourself?
The bias of echo chambers: Like finds like
Who is responsible: the sellers or the purchasers?
2 camps of carnivore: the biohackers and the sick
Seeing healing is a journey
Not the What but the Why in eating
Breaking a habit that makes for you
Why Judy doesn't share her meals
Why melatonin might not be ideal
PODCAST SPONSOR: KetoCon

I'm excited to share that I'll be speaking at KetoCon Austin this summer, July 8–10th.
KetoCon is an annual event in Austin, TX. It's the largest event in the U.S. focused solely on the science and stories of living a ketogenic diet and lifestyle.
As part of the conference, there are over fifty speakers that include medical professionals, researchers, bloggers, tech gurus, and fitness experts and over 250 vendors that share products and services that help your ketogenic lifestyle.
I'm excited to share that Ketocon has given our podcast listeners a discount!
Use the discount code: NWJ10 at checkout and receive a 10% discount code on the 3-Day General Admission pass.
With your 3 day pass, you will be moved with incredibly inspiring stories, new friendships and keto cooking demos. There are even learning opportunities for entrepreneurs and coaches.
It's an incredible experience you don't want to miss. I hope to see you there!
Make sure to get your discounted tickets before the sale ends! And don't forget to use code NWJ10 or CATG10 for 10% off your tickets!
NwJ PODCAST: Ep. 161 Concerns of Long-Term Carnivore Debunked | Real Talk with Plant Free MD, Anthony Chaffee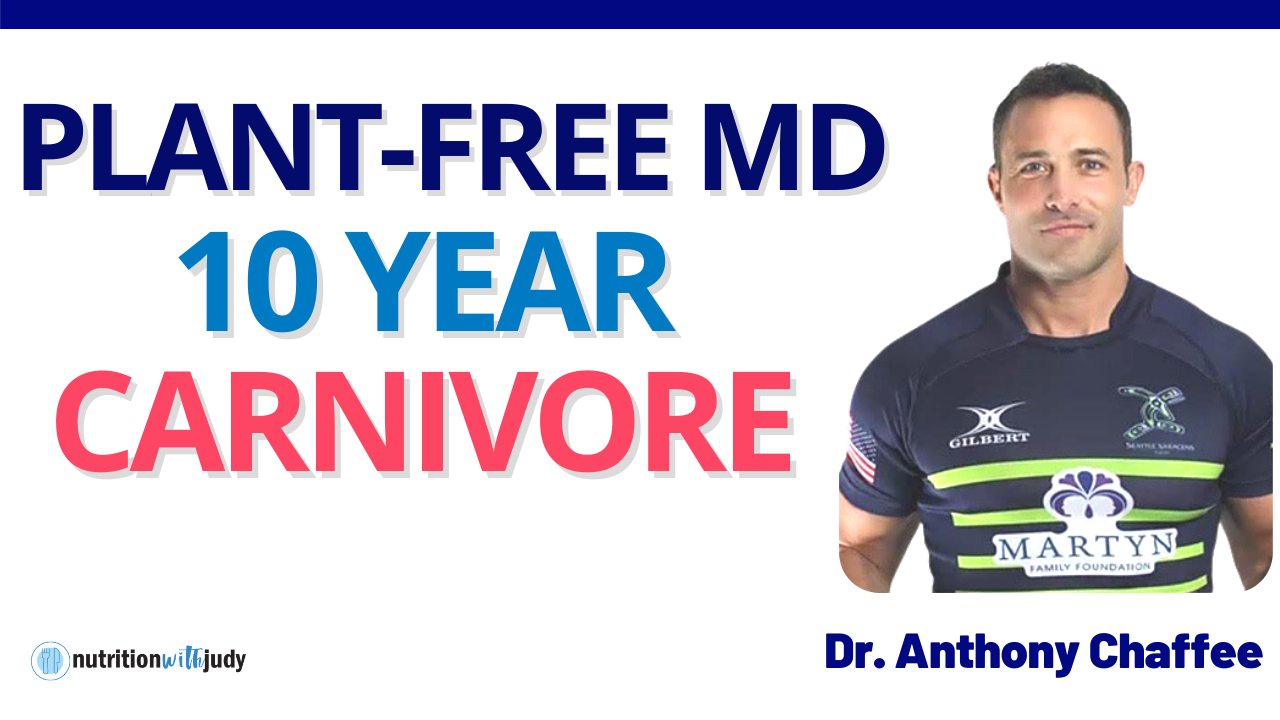 I had the pleasure of sitting down with Dr. Anthony Chaffee. We talked about things that are controversial in the carnivore space, his experience with the carnivore diet and how he's been doing it long-term.
We discuss the following:
About Dr. Chaffee
Diabetics on a ketogenic diet
Honey, fruits, seeds
All about fructose — truths, risks and for daily consumption
Thyroid health and carbohydrates
Carnivore and testosterone
Long term meat-only diets
Artificial sweeteners
Fats and triglycerides
Where to find Dr. Chaffee
You can listen here and watch here.
NwJ INSIDER TIPS
In my chat with Dr. Chaffee, I brought up how working with one-on-one clients will always bring power in clinical experience and also exposes the humbling of science. I will always work with a select few one-on-one clients to make sure I am grounded and that I will always have the individual person in mind when sharing content.
Health and wellness are nuanced and one way of __________ does not work for every single person. I hope all my content will eventually help you find your root-cause nuance that will help you get to root-cause healing and optimal health.
In case you missed the free resources shared:
You can find all other freebie resources on the resource page.
The next few weeks will have two NwJ interviews released each week as I have many interviews that I cannot wait to share. For example, if I released once a week, Dr. Paul Mason's interview wouldn't come out until early May.
Next week on NwJ's podcast and YouTube, I share an anecdotal story from our community about liver poisoning. In the interview, I break down why I personally think Dr. Paul Saladino and Carnivore Aurelius may have had to change from a meat-only diet. I don't think the root cause was electrolytes and thyroid function.
Make sure to watch it on YouTube as the share is very subtle and the graphics are shared only on the video version. More than anything, I hope we figure these nuances out so we can help more people get to optimal health. And that's something we are all in agreement.
Thank you for being part of this community. ♥️
Make sure to share this newsletter with your friends and loved ones as all freebies, goodies, and evidence-based research is shared here first.
with ♥️ and hope for healing,

DISCLAIMER:
While I am a nutritional therapy practitioner and provide nutritional support, I am not providing medical advice. Any information provided in regards to nutritional therapy should not be considered medical advice or treatment. Always consult your primary care physician or medical team.
Join My Newsletter
Thanks for reading. Each week, I share updates on holistic health, evidence-based nutrition news, and meat-based resources. Thousands of people read the newsletter each week. Enter your email now and join our community.