Don't Eat This Daily on Carnivore
Sent by JUDY CHO | February 7, 2021
What a week. I had a jam-packed week of client sessions (we laughed, cried, and got mad together!), I attempted to do a 7-day water fast and ended on day 4.5, and I posted some exciting infographics on social media. I'm also continuing the long trek to finish Carnivore Cure's audiobook. (Kudos to anyone that has ever read an audiobook,)
I will share a vlog experience of my extended day fast soon but this wasn't my first rodeo.
Carnivore Shouldn't Be Beef Only
Beef only is ideal when you are healing the body and using meat as an elimination diet. But beef only shouldn't be the only food on the menu, long-term. Sure, there are anecdotal stories of people who do beef only for decades but I can count them on one hand.
And if you don't like beef liver, I may be giving you a much desired 'get out of jail' free card.
I break down why eating beef liver daily can be harmful and why you should optimally eat a carnivore variety (rainbow of meats) here.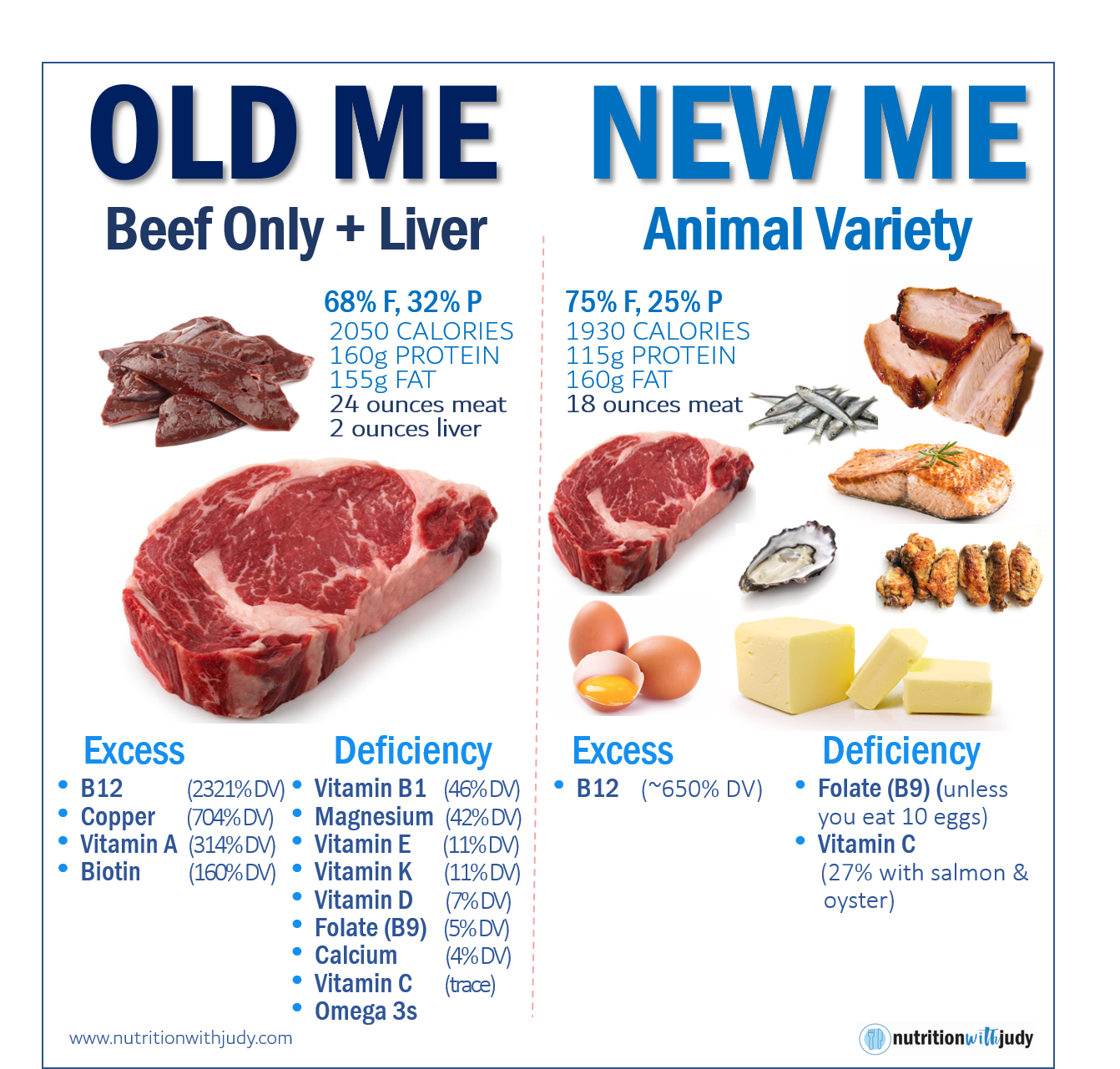 Make sure to read the blog post as I went into detail about why beef alone isn't ideal and what foods you can eat to round your carnivore diet to be the most optimal.
You don't want to miss this one.
with ♥️ and hope for healing,

DISCLAIMER:
While I am a nutritional therapy practitioner and provide nutritional support, I am not providing medical advice. Any information provided in regards to nutritional therapy should not be considered medical advice or treatment. Always consult your primary care physician or medical team.
Join My Newsletter
Thanks for reading. Each week, I share updates on holistic health, evidence-based nutrition news, and meat-based resources. Thousands of people read the newsletter each week. Enter your email now and join our community.