Detoxing, Optimizing Carnivore and My Mistake
Sent by JUDY CHO | March 19, 2022
Last week I mentioned the Pfizer data release. I wanted to clarify one section that I stated incorrectly (and I apologize for the error).
I stated that the Appendix was all the adverse events after the Pfizer vaccine. That was incorrect. The appendix shares all adverse events that the vaccine makers had to monitor that can come about from all vaccines.
it's a slight but important distinction and I wanted to make sure I clarified this point. I want to make sure that I'm always honest with my content. I know that my content can impact people's lives and I never ever take that fact delicately.
The other numbers in terms of the not recovered and fatal outcomes are correct.
STUDY OF THE WEEK — Why Beef + Liver doesn't Work Long-Term
Instead of sharing a study this week, I'm sharing my summation of content I've been sharing over the past 12 months. When I first shared about carnivore and the risks of excess liver consumption, it didn't go over too well with some people. This solo video shares:
why too much liver is not ideal
hypervitaminosis A and copper toxicity
why we should eat a variety of meats if we do carnivore, long-term
why Dr. Baker may have fared better than Dr. Saladino on a meat-only carnivore diet
why beef only isn't ideal
why grass finished vs grain fed doesn't really matter in terms of nutrition
why mineral balancing is important and how we can do it with foods
I tried to be as concise as possible so this information can get shared. I only shared this information to help people heal, especially when meat-only isn't working for some people.
Remember, everyone is different. So what works for one person may not work for another person. Find what works for you by really trusting your body's cues. If you have mental and physical imbalances, you may need to dig deeper. And one way is by taking a closer look at your diet.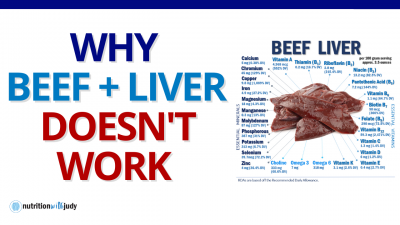 SOCIAL MEDIA HIGHLIGHT OF THE WEEK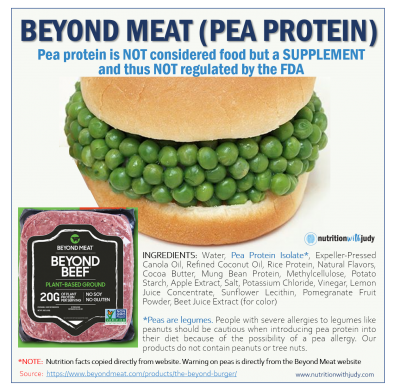 From @CarnivoreCure: Awareness around the dangers of soy are causing plant-based foods to use pea proteins. Pea protein is made from extracting proteins from yellow pea legumes.⠀
❌Pea protein is not a complete protein as it is missing methionine (has next to none). If you want to substitute by adding soy protein, sorry, it's also missing methionine.⠀
⚠️Peas can cause food sensitivities. Peas can cause issues with people susceptible to gout. Pea protein does not contain essential fatty acids which are critical for optimal health. Likely the reason Beyond Meat has the legume disclaimer.⠀
‼️As pea protein extracts and powders are not considered food but a supplement, the manufacturers are not required to provide nutritional values. Yes, pea proteins aren't regulated by the FDA. Extracting proteins from dry peas will most likely remove most nutrients but the manufacturers aren't responsible to share.⠀
🚫These protein powders contain toxins like arsenic, cadmium and lead and in high amounts. In 2018, the Clean Label Project tested 134 protein powders for 130+ toxins and found that plant-based products were the highest carrier of toxins with 75% of the products testing positive for lead.⠀
🌱Now you're left with a heavy dose of allergens in plant proteins and a heavier concentrate of antinutrients.⠀
⁉️According to the USDA nutritional database, to get 27 grams of protein from whole peas, you would have to consume 3.5 cups of peas and 29 grams of fiber. 20 grams of a pea protein meat has only 2 grams of fiber.⠀
❓How is that possible?⠀
🤒People with reduced kidney function and possible gout should be careful before choosing to consume pea protein. Pea proteins are rich in purines and can convert to uric acid. Purines aren't dangerous in normal amounts but excess amounts can make reduced functioning kidneys have a more difficult time reducing uric acid.⠀
⚖️Without the natural balance of the 9 essential amino acids, your body will have a harder time finding homeostasis.
You get all 9 in 🥩.⠀
💡If you want to eat peas, it's probably best to consume the real thing. Legumes, GMO, antinutrients and all, at least peas are still a food.
CATG PODCAST: Ep 51. Long Term Carnivore. Chicken and Pork PUFAs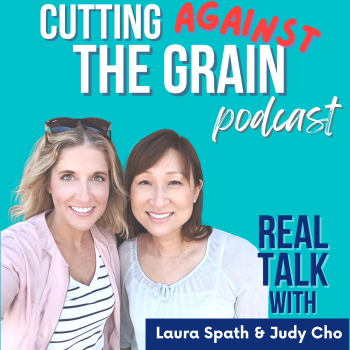 In this week's Cutting Against the Grain episode, Laura and I share our thoughts on Dr. Cywes' thoughts on long-term high fat being less than ideal. We also chat about PUFAs in chicken and pork.
Ordering Carnivore at restaurants
Is Carnivore high fat long term possible? — Dr. Cywes' thoughts
Insulin spikes
Increase in triglycerides and sources of triglycerides
Jimmy Moore's lean protein experiment
Lean protein consequences
Other ways to lose weight
What is high fat?
What are lean proteins?
90% zero carb
Psychology side of weight loss
Blood sugar on carnivore
PUFAs
Seed oils, Pork, Chicken and Omega 6
Orthorexia vs. balancing real life
Thank you for all the kinds words and messages about the CATG podcast Ep 50 and 51. I showed a lot of emotion in both of these episodes and I think you picked up on it.
I really do care for the people and will always do my best to advocate for the community. I'm grateful to have this podcast to share my most honest thoughts with you.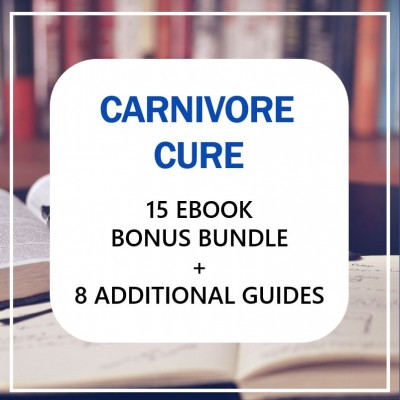 Carnivore Cure is the first elimination protocol to explain how to adopt a meat-based diet to bring about healing. Get back to optimal health by finding the perfect foods to fuel your individual body.
The Carnivore Cure book comes free with 15 bonus ebook guides to continue your journey to wellness. Based on demand, we have decided to sell the ebook guides as a bundle. This bundles does not include the Carnivore Cure book.
From bloodwork recommendations to gut supports to nutrient-dense eating ebooks, you don't want to miss this bundle.
The Carnivore Cure ebook bonus bundle comes with:
Carnivore Cure Bonus — NwJ Gut Healing Bone Broth Guide
Carnivore Cure Bonus — BTS Removed Graphics
Carnivore Cure Bonus — Full Citations Bibliography
Carnivore Cure Bonus — Fructose
Carnivore Cure Bonus — Bloodwork and Testing
Carnivore Cure Bonus — Fats and Smoking Points
Carnivore Cure Bonus — Nutrient Dense Eating for Kids
Carnivore Cure Bonus — Pregnancy and Babies First Foods
Carnivore Cure Bonus — Behavioral Tendencies
Carnivore Cure Bonus — NwJ Gut Disease & Detox Supports
Carnivore Cure Bonus — NwJ Mindful and Intuitive Eating Guide
Carnivore Cure Bonus — Food & Mood Journal
Carnivore Cure Bonus — NwJ Brand, Products and Resources
Carnivore Cure Bonus — NwJ Supplement Guide
Carnivore Cure Bonus — Carnivore75Hard Community Recipe Guide
In addition to these bundles, we are also including information on:
NwJ Glossary for Oils and Fats
NwJ Electrolyte Support
NwJ Gout and Carnivore
NwJ Gut Healing Support (Graphics only)
NwJ H. Pylori Support
NwJ Iodine Protocol
NwJ Referral Network
NwJ Stress and its Impact on the Body (Graphics only)
Eliminate the wrong foods and eat the right foods for you, and you alone. Take your life back with the Carnivore Cure.
Nutrition with Judy PODCAST: How to Detox Your Body | Remove Toxins with this Effective Method — Dr. Jessica Peatross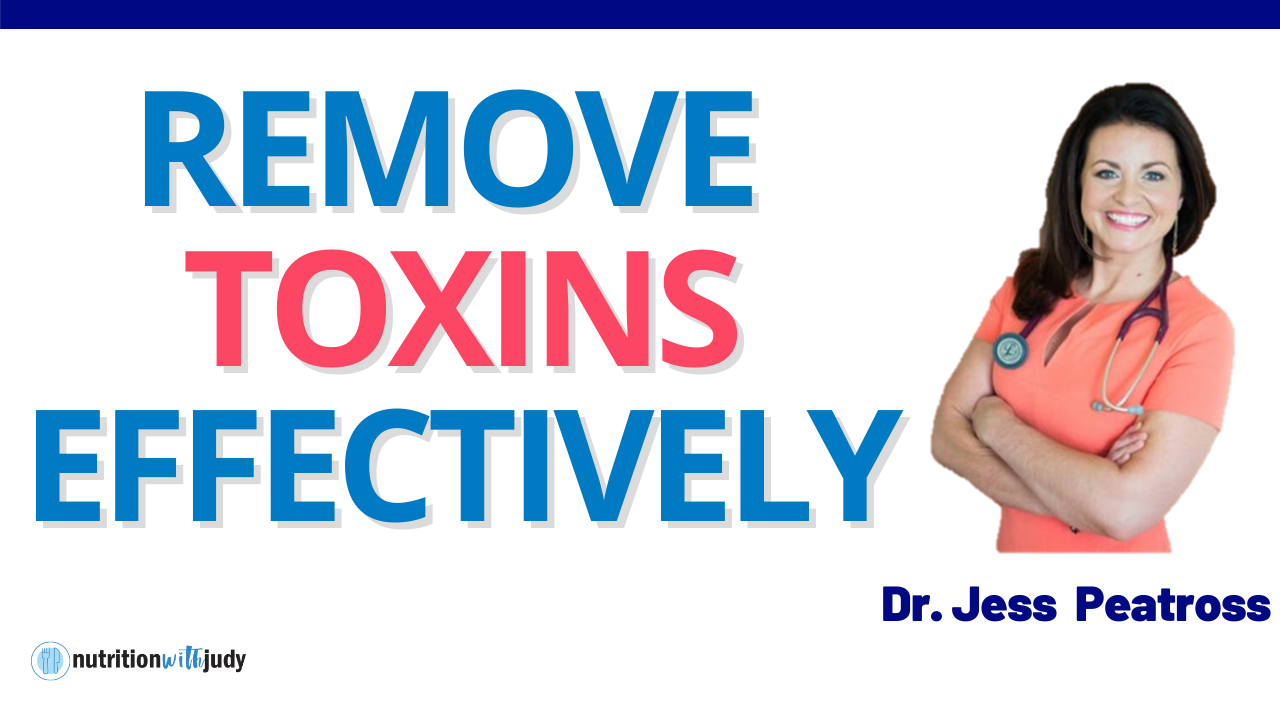 I'm excited to share this talk with Dr. Jess Peatross. We talked about her Kill Bind Sweat Protocol, why you may not be getting better and why you may need to do a detox.
About Dr. Jess Peatross
Kill Bind Sweat Protocol
The inability to sweat
Thoughts on cleaning up the diet
Proper way to kill a toxin
Thoughts on parasite cleanse and the full moon ritual
EMFs and mold
Living in Green Bank, West Virginia for EMF sensitive patients
Thoughts on mold for MCAS and the sick building syndrome
Kill Bind Sweat Protocol tips
Thoughts on cholestyramine
You can listen here and watch here.
NwJ INSIDER TIPS
Next week I share my interview with Vaughn Kohler. I'm excited about this interview as it shares steps to live a better life. I listened to Vaughn for many hundreds of episodes as the cohost of the MFCEO Project podcast with Andy Frisella.
Their podcast was how I got the inspiration of #Carnivore75Hard and why I will never ever charge for #Carnivore75Hard support. There's a free #Carnivore75Hard course program and a Facebook community support group.
My interview with Brian Sanders will also release so make sure to check it out! It's always fun chatting with Brian as we're both Austin locals.
Make sure to come hang with us at the Austin meatup in April. It looks like it's turning out to be a big one. The sponsor list is tentative but you get the first look!
I guess Texas really does things big! We hope to see you there. 💗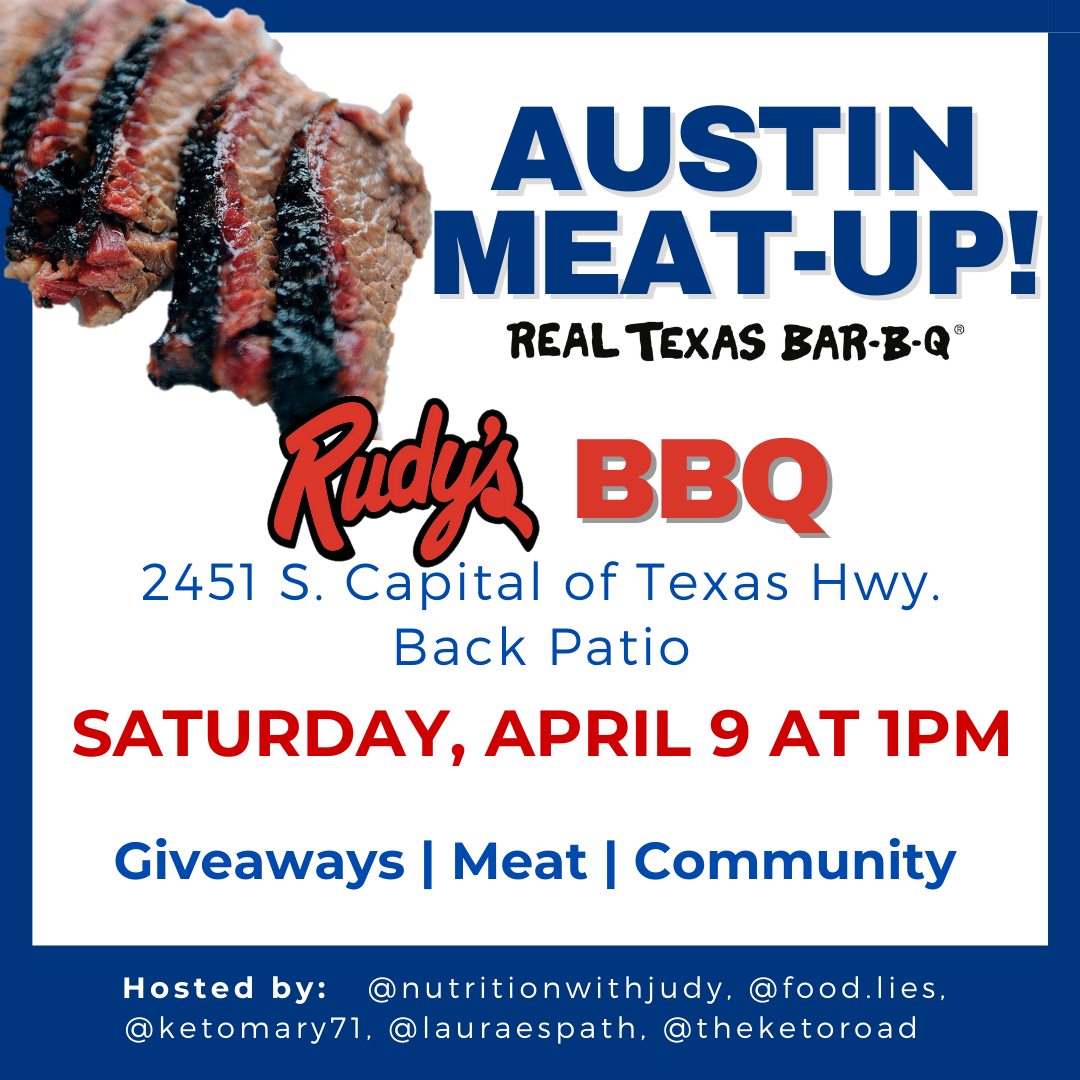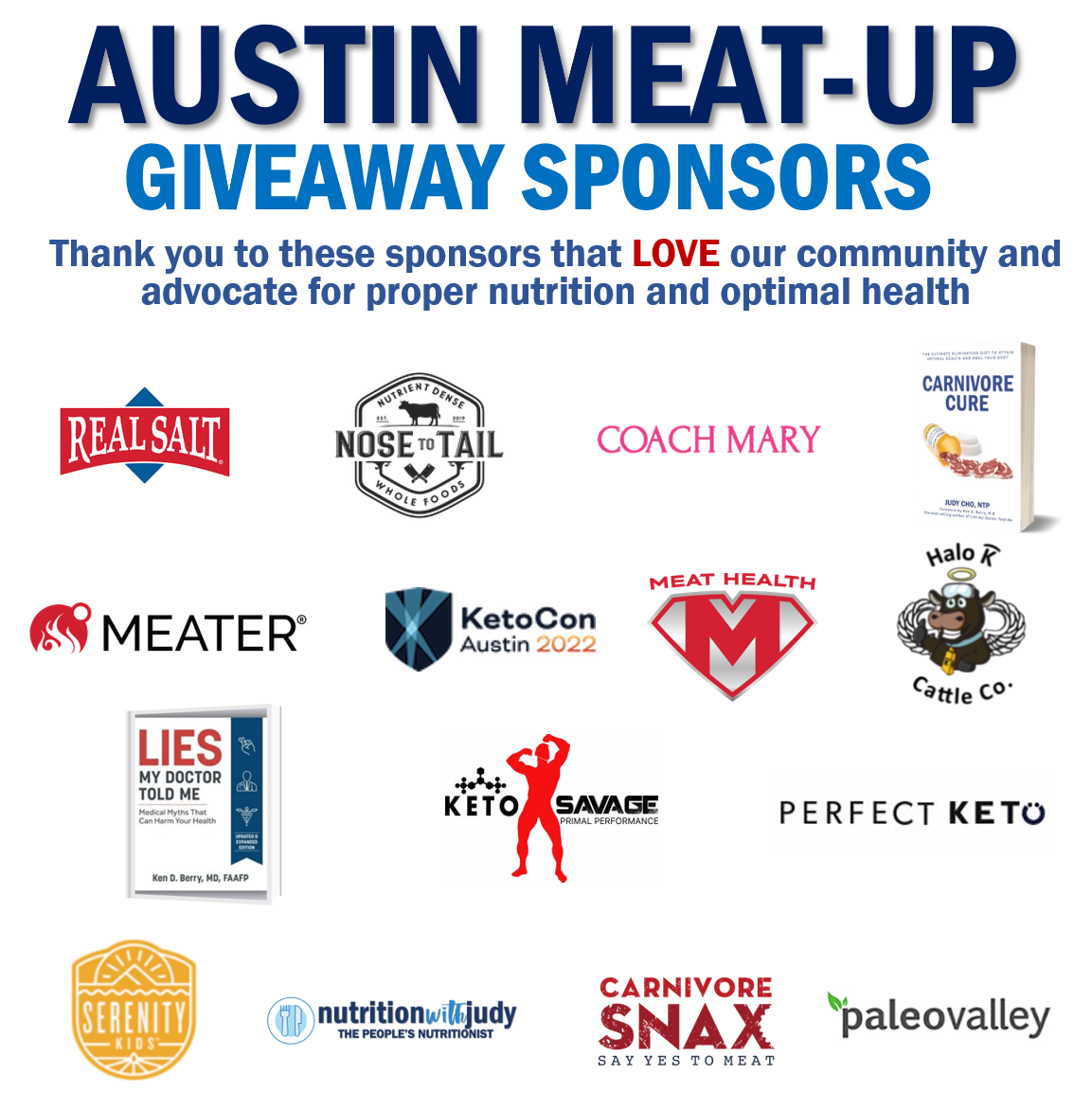 Thank you for being part of this community. ♥️
Make sure to share this newsletter with your friends and loved ones as all freebies, goodies, and evidence-based research is shared here first.
with ♥️ and hope for healing,

DISCLAIMER:
While I am a nutritional therapy practitioner and provide nutritional support, I am not providing medical advice. Any information provided in regards to nutritional therapy should not be considered medical advice or treatment. Always consult your primary care physician or medical team.