Bloodwork Support, EMF Concerns, and a Giveaway
Sent by JUDY CHO | May 7, 2022
If you saw my newsletter last week, I shared the results of my 5-year carnivore bloodwork. If you're worried about cholesterol, glucose, and thyroid health, make sure to check out last week's newsletter.
From all the inquiries, here's some info about reviewing bloodwork. Our practice offers a complete wellness bloodwork panel that provides all the standard care tests but also tests for insulin, glucose and inflammation in multiple ways. We do the NMR cholesterol test with bar charts to see the particle size of your cholesterol — not just your HDL, LDL and triglyceride status.
We also include some hormone testing (cortisol, SHBG, testosterone) and all the thyroid markers to ensure you are thriving on a meat-only carnivore diet, including thyroid antibodies.
The test comes with the standard LabCorp results, as well as a NwJ write-up, next steps, and a detailed lab report. You can see a sample report here.
Per request, we can also provide an invoice that you can submit to your insurance.
We also review labs from other practitioners and the cost is usually around $150 which includes a NwJ write-up and next steps.
STUDY OF THE WEEK — Are EMFs a concern?
In 2011, the International Agency for Research on Cancer classified EMFs as a possible carcinogen. One 2018 study revealed the dangers of electromagnetic fields (EMF) from 5G. The study showed that EMFs cause everything from DNA damage and sleep disruption, to the increased risk of cancer.
In the Lancet Planetary Health medical journal, the Oceania Radiofrequency Scientific Advisory Organization (the largest online database of peer-reviewed studies on RF-EMF), reported that of 2,266 studies, 68% demonstrated significant biological or health effects associated with exposure to electromagnetic fields. (Source)
Acute non-thermal RF-EMF exposure has been shown to:
alter human brain metabolism
alter electrical activity in the brain
cause systemic immune responses
increase oxidative stress and DNA damage
Additionally, based on the 2018 National Toxicology Program's 10-year, rodent study, cancer risk was a major concern.
What about children?
Before the age of 15, a child's brain is still developing and neuron pathways are much more malleable. Children's brains are more sensitive to external factors such as electromagnetic waves, while also absorbing the radiation more easily.
Many countries recognize these concerns and have changed policies. France and Israel have banned Wi-Fi in nursery schools and have made it illegal to sell phones to children under the age of 7.
We have zero rules in the United States, just a commitment to do more research.
If we can limit children's screentime, it would be ideal. Every time they hold screens, they are getting higher levels of exposure.
My children use screens every day and they go to schools that use Wi-Fi and Alexa/Siri devices, so I understand the impracticalities. But there are still things we can do.
I do not allow my children to wear any wearables (e.g., apple watches, ear pods, oura rings, or even a wireless mouse). I also do not wear any of these wearables either.
We have EMF blockers (we use one from Aires Tech) in the children's bedroom so that when they are sleeping, they get 10+ hours of limited to no EMF exposure. We have no EMF gadgets in their room. (No child monitors, cameras, radios, electronics, etc.)
I sometimes give them a little bit of glutathione and NAC before they play and sweat outside. This will help boost their detox pathways.
Other recommendations
Turning off Wi-Fi at night is ideal. Admittedly, we rarely do this. Hence the use of the Aires Tech.
We only have our cameras on when we are away from the house. We also have very limited Smart electronics and appliances in our home.
Never ever put your phone by your head. Use the speaker. Just like we don't put our faces against a microwave, we don't want to put our heads by the phone.
Your phone should at least be 3 feet from your head when sleeping. Ideally, leaving it in another room is best.
Request non-smart water and electric meters on your home. (I paid a fee to change this but it's worth the extra few dollars we pay monthly).
If you're house hunting, try not to buy a home near the large towers that are going up everywhere.
If all of this seems woo woo, just get a EMF reader. Numbers don't lie. Headaches are a big indication of too much exposure.
Some studies show that blocking exposure to electromagnetic fields (EMFs) produces significantly reduced symptoms with autoimmune diseases:
Lupus
Rheumatoid arthritis
Multiple sclerosis
Sjogren's syndrome
Celiac disease
It's really difficult to stop all EMFs and Wi-Fi exposure but we can try to do our best in our homes. I have some clients that are so unwell that they can never be near a computer. We do all correspondence through her mother and via paper mail.
You can read more about EMF supports in this detailed resource guide.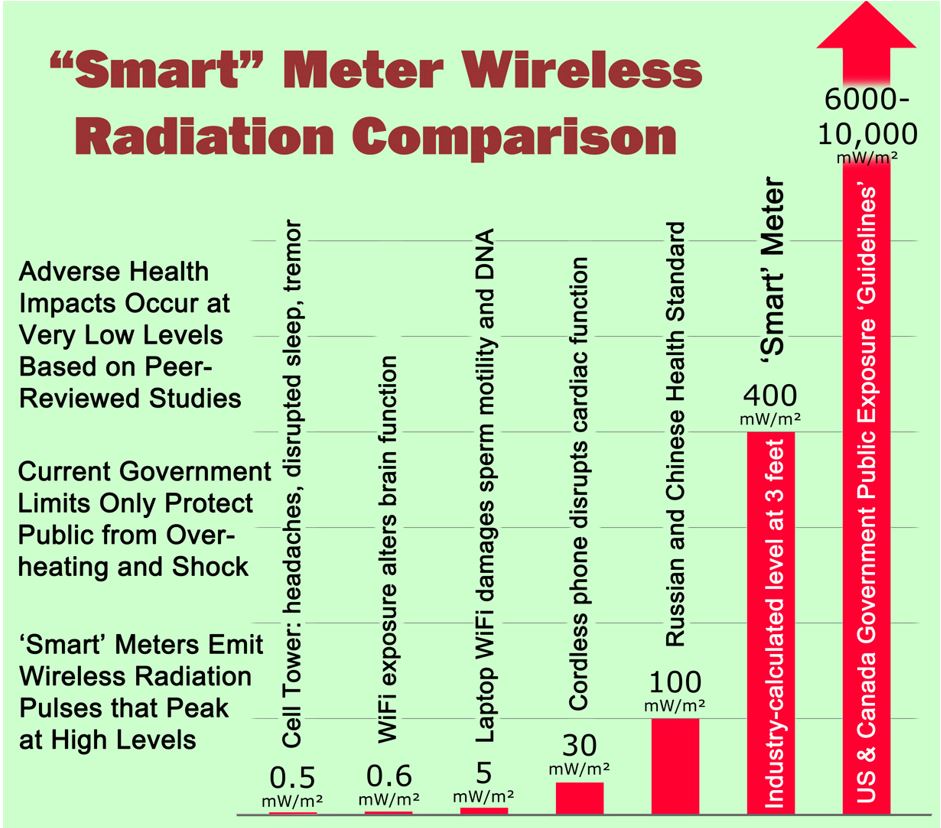 SOCIAL MEDIA HIGHLIGHT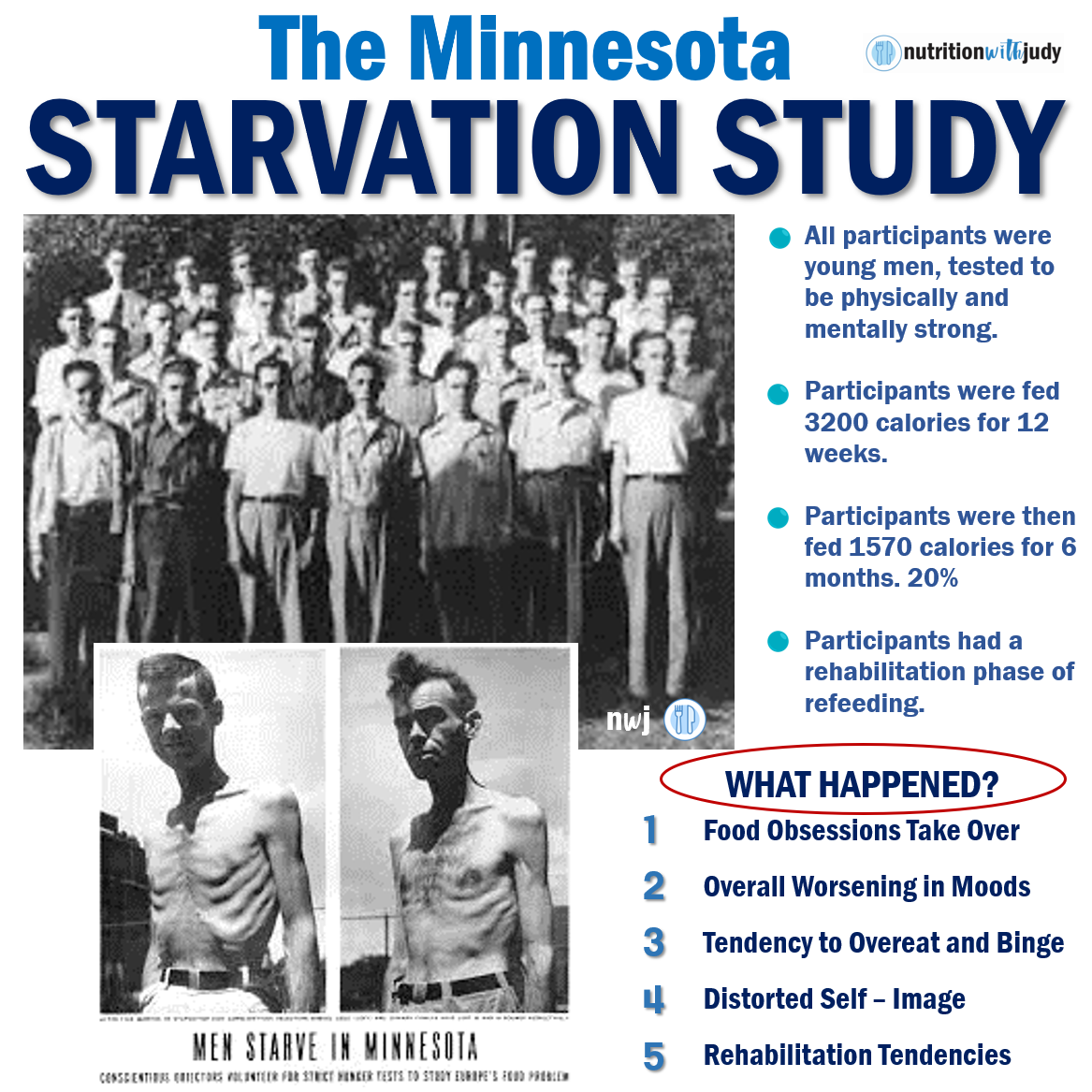 If you're struggling with disordered eating, you're not alone.⠀
👨‍🔬The MN Starvation Study shares the impact of food restriction and the psychology of hunger.⠀
🏋🏻‍♂️After WWII, researchers recruited 36 young, males, confirmed to be physically and mentally strong.
❌They had no signs of eating disorders or negative relationships with food.⠀
⏰After 12 weeks of varied diets (3200 calories/day), the calories were cut to 1570 during the semi-starvation phase of the study (6 months).
❗️1570 calories. That's less than what many people eat today.
📖The study had a restricted rehabilitation period of 3 months of 2000–3200 calories a day and then a period of no limits on caloric intake.⠀
🔬They then measured the physiological and psychological effects on the participants.⠀
⠀
❓What did they find?⠀
🤚🏼Remember, these men were considered to be physically and mentally strong.⠀
1️⃣Food Obsession⠀
The men began to fantasize about food. The conversations revolved around food and recipes. They would daydream about high-fat foods that they missed. If mealtimes were changed, they showed agitation. They reported finding pleasure in smelling food and seeing others eat food.
2️⃣Mood⠀
The men would discuss politics and current events before the starvation phase. Once the starvation phase began, the conversations shifted to food obsessive discussions. Many became irritable and withdrawn.⠀
🧠A significant increase in obsessive thinking and anxiety was displayed.⠀
3️⃣Overeating
Signs of overeating became common.
🥕Although the men were only fed cafeteria-quality foods (potatoes, root vegetables, bread and macaroni), the men would try to extend their eating experiences as long as possible, not wanting the pleasure of eating to end.
🤢If they had access to food, the participants would binge, consuming 1000s of calories in one sitting.
They also had unlimited access to coffee and gum.
❓How many of our behaviors and diets are similar to these men?
☕️Many of us live off stimulants (sugar is a stimulant, too) and gum to suppress hunger.
❓How many of us lose weight but still obsess over food? (E.g, chefs?)
MORE TO COME.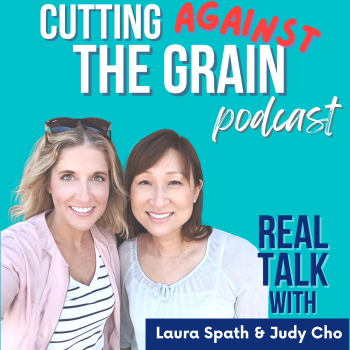 CATG PODCAST: Ep 58. Hangout with Laura while Judy's in Insta Jail
In this week's Cutting Against the Grain episode, Laura and I chat about Instagram jail, Laura's Locals community, birthdays and nutrition as a career.
Instagram jail
Who defines misinformation
How to #FreeJudy
Elon Musk and Twitter
Locals as a solution
Finding like-minded friends
Birthday reflections
Babies and perimenopause
Life as a nutritionist
Entrepreneur vs. corporate life
Steak and sleep
Self-care as a nutritionist
Your purpose as a career
Time spent is what defines you
PODCAST SPONSOR: Carnivore Cure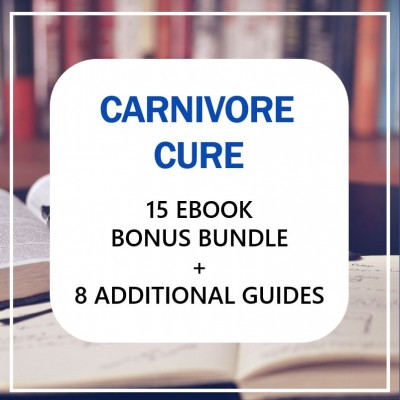 Carnivore Cure is the first elimination protocol to explain how to adopt a meat-based diet to bring about healing. Get back to optimal health by finding the perfect foods to fuel your individual body.
The Carnivore Cure book comes free with 15 bonus ebook guides to continue your journey to wellness. Based on demand, we have decided to sell the ebook guides as a bundle. This bundles does not include the Carnivore Cure book.
From bloodwork recommendations to gut supports to nutrient-dense eating ebooks, you don't want to miss this bundle.
The Carnivore Cure ebook bonus bundle comes with:
Carnivore Cure Bonus — NwJ Gut Healing Bone Broth Guide
Carnivore Cure Bonus — BTS Removed Graphics
Carnivore Cure Bonus — Full Citations Bibliography
Carnivore Cure Bonus — Fructose
Carnivore Cure Bonus — Bloodwork and Testing
Carnivore Cure Bonus — Fats and Smoking Points
Carnivore Cure Bonus — Nutrient Dense Eating for Kids
Carnivore Cure Bonus — Pregnancy and Babies First Foods
Carnivore Cure Bonus — Behavioral Tendencies
Carnivore Cure Bonus — NwJ Gut Disease & Detox Supports
Carnivore Cure Bonus — NwJ Mindful and Intuitive Eating Guide
Carnivore Cure Bonus — Food & Mood Journal
Carnivore Cure Bonus — NwJ Brand, Products and Resources
Carnivore Cure Bonus — NwJ Supplement Guide
Carnivore Cure Bonus — Carnivore75Hard Community Recipe Guide
​
In addition to these bundles, we are also including information on:
NwJ Glossary for Oils and Fats
NwJ Electrolyte Support
NwJ Gout and Carnivore
NwJ Gut Healing Support (Graphics only)
NwJ H. Pylori Support
NwJ Iodine Protocol
NwJ Referral Network
NwJ Stress and its Impact on the Body (Graphics only)
Eliminate the wrong foods and eat the right foods for you, and you alone. Take your life back with Carnivore Cure.
NUTRITION WITH JUDY PODCAST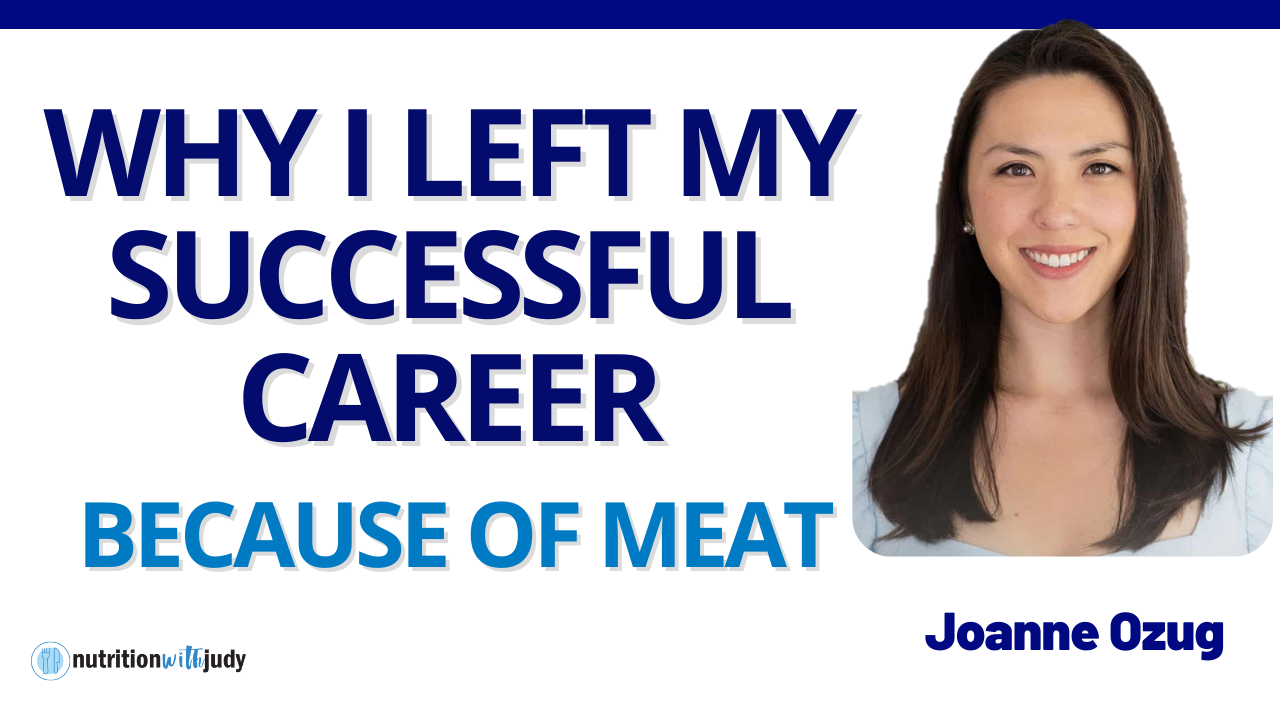 NwJ Ep. 173 Joanne Ozug
All about Joanne Ozug and her healing story
How to handle food cravings
Shifting to a carnivore diet
Thoughts on food addiction
How to stay carnivore
What made her decide to do her podcast
Joanne's carnivore journey
True food freedom on a meat-only diet
Tips on losing weight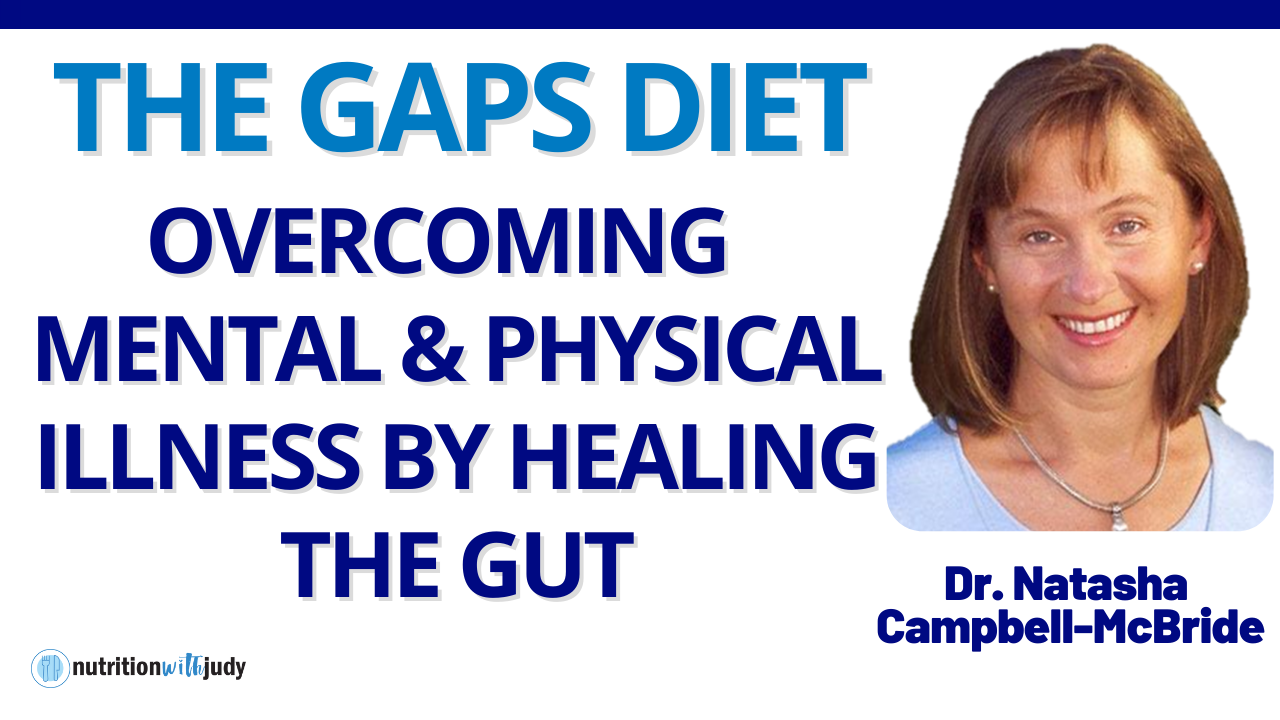 NwJ Ep. 174 Dr. Natasha McCampbell-McBride
The GAPS diet
How gut health affects autoimmune
The main culprits for gut damage
Thoughts on the microbiome
Thoughts on skin microbiome and antibacterial
Products from the supermarket
Firstborn and susceptibility of illness
Raw dairy and pasteurized dairy
Bone broth and meat stock
Thoughts on herbals
NwJ INSIDER TIPS
If you didn't get a chance to listen to this week's CATG podcast, I (kind of) recommend it. Admittedly, I don't like showing the lighter side of my personality publicly. I think I have a chip on my shoulder that people won't take me seriously. (It's a me thing).
Laura wants me to be more open with who I am and I'm grateful she encourages me to share the less-professional side of me. As a management consultant, I was taught to always be "on" and professional at all times. It's a difficult habit to break.
If you're worried I'll do dancing reels, I probably won't ever do that. That's why CATG did the gag reel last week, which apparently people thought was a real attempt of us trying to dance. I promise Laura has rhythm in person. She can even sing opera (not joking).
Okay, so for reading this far, we are doing a few giveaways! Paleo Valley sent the Austin Meat Up beef sticks but the Austin Post Office had a mix-up and we didn't get the goods in time.
We don't want to keep all the sticks so we are doing a giveaway to share with this meaty community.
The first two people to respond to this email with what they've healed on a meat-based diet will get a pack of grass-fed beef sticks sent their way! (I'll make it three people!)
These beef sticks are pretty tasty and put them in our kids' lunchboxes often.
GRASS FED BEEF STICK — ORIGINAL
You can get 80% off a pack of grass fed beef sticks. That's $4.99 for a pack of 20. Try them here.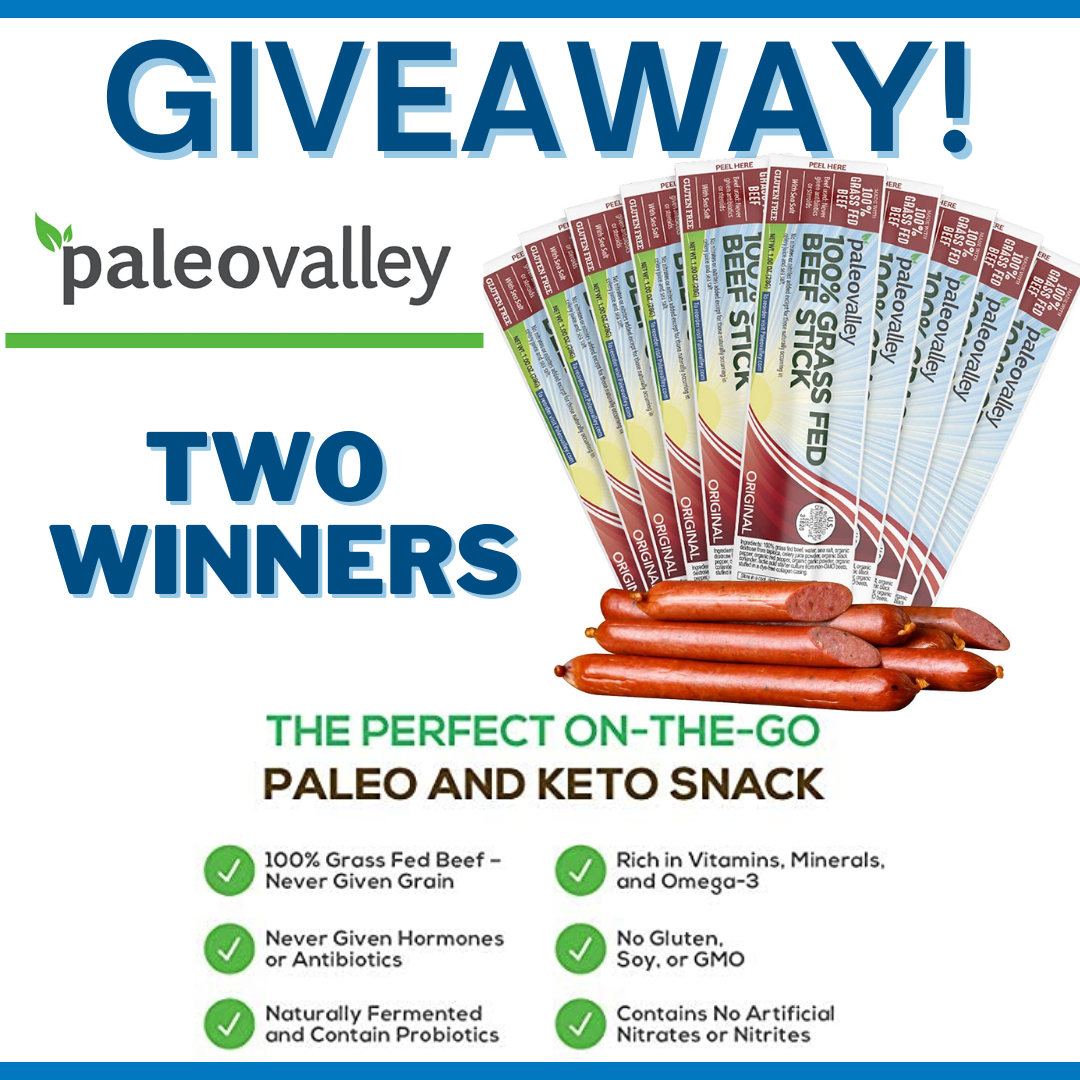 The CIRSx conference was uplifting and educational. I am not overwhelmed by this illness anymore and I know that people can heal. I met some amazing practitioners that have a servant's heart and I cannot wait to link the meat-only carnivore and CIRS communities.
Between us, I think my first published study is going to be on Carnivore Cure's meat-only elimination diet and Chronic Inflammatory Response Syndrome. I'm excited.
I promised Kevin (let's see if he reads this far) I'll focus my attention on wrapping up the database, Carnivore Cure's edition 2, and the NwJ talks (Ketocon and Vegas) before I spread myself too thin. The group program too…
It's almost a blessing that I'm in Instagram jail. Ha.
Regarding the study, for now, I'm collecting all the data.
I will always dream of the day that meat-only Carnivore is recognized as a dietary medical intervention!
Thank you for being part of this community. ♥️
Make sure to share this newsletter with your friends and loved ones as all freebies, goodies, and evidence-based research is shared here first.
with ♥️ and hope for healing,

DISCLAIMER:
While I am a nutritional therapy practitioner and provide nutritional support, I am not providing medical advice. Any information provided in regards to nutritional therapy should not be considered medical advice or treatment. Always consult your primary care physician or medical team.
Join My Newsletter
Thanks for reading. Each week, I share updates on holistic health, evidence-based nutrition news, and meat-based resources. Thousands of people read the newsletter each week. Enter your email now and join our community.