Biotin, Thyroid and Testosterone
Sent by JUDY CHO | June 11, 2022
We are celebrating my husband's 40th birthday in Costa Rica and it has been an incredible experience. My parents joined us on the trip as it's also their 70th birthday this year (they are 1952 babies).
Costa Rica has been incredible because we are seeing the healing benefits of a meat-based diet. As an example, while my mother was mentally scared of ziplining, she was physically able to handle it after so much carnivore healing. You can see her story here and read my story here.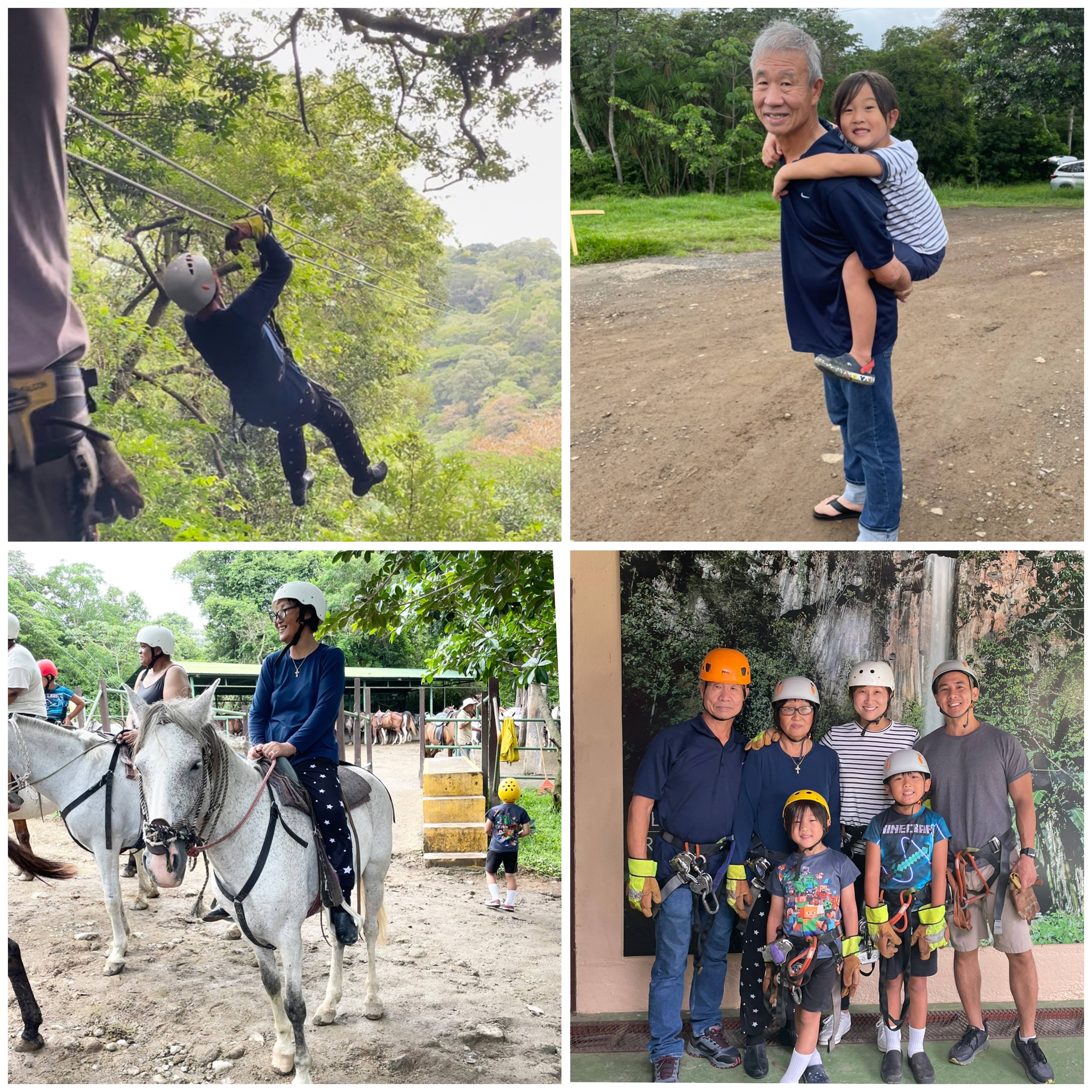 STUDY OF THE WEEK — Biotin, Thyroid and Testosterone
Biotin supplementation can falsely affect the results of thyroid and testosterone blood results. Biotin can interfere with T3 uptake levels, for example. T3 uptake is an indirect measurement of the amount of thyroid-related binding proteins in the blood.
Per the FDA, "as noted in the original safety communication, while biotin in patient samples can cause falsely high or falsely low results, depending on the type of test, the FDA is particularly concerned about biotin interference causing a falsely low result for troponin, a clinically important biomarker to aid in the diagnosis of heart attacks, which may lead to a missed diagnosis and potentially serious clinical implications. The FDA continues to receive adverse events reports indicating biotin interference caused falsely low troponin results." (Source)
Per LabCorp, "This test may exhibit interference when the sample is collected from a person who is consuming a supplement with a high dose of biotin (also termed as vitamin B7 or B8, vitamin H, or coenzyme R). It is recommended to ask all patients who may be indicated for this test about biotin supplementation. Patients should be cautioned to stop biotin consumption at least 72 hours prior to the collection of a sample." (Source)
Biotin supplementation is not the only factor that interferes with T3 uptake levels and thyroid labs. Salicylates and corticosteroids can also adversely impact thyroid levels. You can read more about the Physiologic and Pharmacologic Effects of Corticosteroids.
As I primarily work with LabCorp, here are other LabCorp tests that may be affected by biotin supplementation:
There are additional tests that biotin, salicylates and corticosteroids may impact.
The recommendation is to stop taking biotin 72 hours before testing. It's tricky because I like to see my client's baseline with supplementation, as that's how their markers look with the supplements and medications.
Knowing this information, we should consider the weight we put on bloodwork: it does not tell the whole story. Little things can impact markers heavily. It's also a snapshot in time and may not always represent what is happening daily.
Take Continuous Glucose Monitors (CGMs), for example. Our blood glucose changes greatly based on what we eat, even within one meal.
Biotin is also rich in egg yolks, liver and avocados. One egg yolk has 33% of your daily value. If you eat more than five egg yolks a day, your lab results may be inaccurate. 
The key is to stop most supplements and medications over time. We may need supplements and medications while we become fat-adapted and heal. But long-term, we want food to be nature's vitamin.
Knowing this information, consider how some people blame a lack of carbs for so many thyroid and testosterone imbalances. It's a grossly infantile view of the body and of blood work.
One example, is how androgen hormones (testosterone) can be adversely impacted by chronic illness, such as chronic inflammatory response syndrome (CIRS).
Not everything is because of an imbalanced macronutrient. There is more to wellness than protein, fat, and carbohydrate ratios.
SOCIAL MEDIA HIGHLIGHT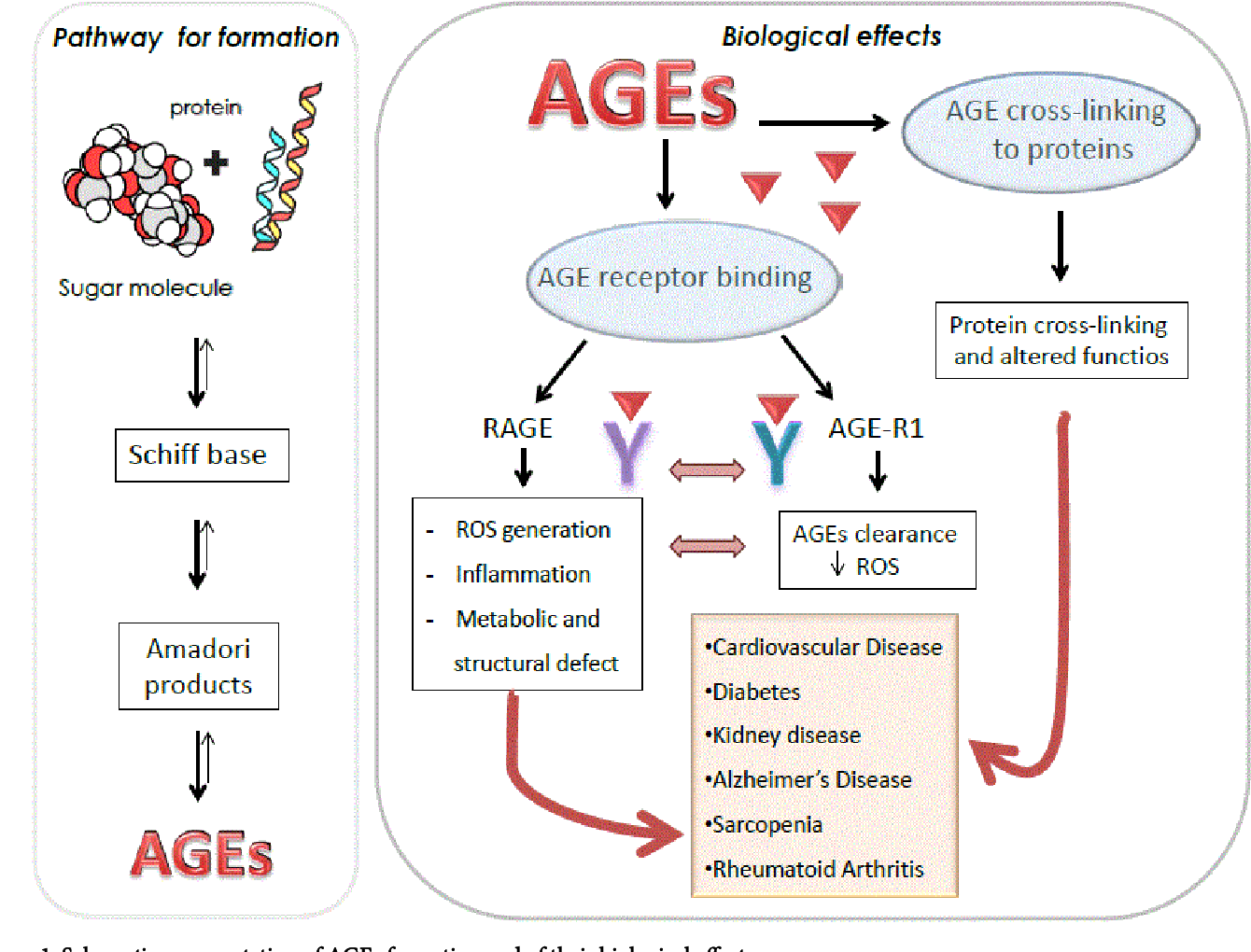 Low carb (meat-based) dietary changes can be the most effective tool for root-cause healing.
🍭By reducing carbohydrates, there are fewer sticky sugars that stick to every cell, organ and system causing damage.
💡There are less Advanced Glycation End (AGE) products.
🥞We know how sticky corn syrup is. Try removing corn syrup on a lot of materials, and see if the material stays intact.
Now, imagine that in your body.
⚠️And this issue is with all carbohydrates- the more you eat, the more amounts of AGEs.
AGEs can then create:
🔥Reactive Oxygen Species (ROS)
🔥Inflammation
🔥Metabolic and Structural Defects
🔥Bind to Protein and Alter Function
And ALL these AGE creations then cause:
💥Cardiovascular disease
💥Diabetes
💥Kidney disease
💥Alzheimer's disease
💥Sarcopenia
💥Rheumatoid arthritis
Just to name a few…
🚨At the core of illness is metabolic health imbalances, inflammation and altered proteins.
🔎It doesn't matter if you choose paleo, keto or carnivore.
🔎It doesn't matter WHAT exactly CAUSED your metabolic syndrome, autoimmune or chronic illness.
❤️‍🩹You CAN improve all imbalances with a very low carb, meat-based diet.
⚠️The truth is that some of us will need to go even lower carb (zero carb) or have longer fasts when diabetes type II and other illnesses have been around for decades.
⚠️Our beta cells (which produce insulin from our pancreas) take longer to heal, the longer it's been imbalanced.
⛑I work with some of the most chronically ill clients/patients in the carnivore and medical communities. I see all of these individuals (in varying amounts) improve with a lower carb diet.
Not everyone needs to do zero carb.
🥩But all of us need to eat lots of meat and fats for less inflammation and proper nutrients for the body.
🍇And we can all fare better with less carbs — processed and natural.
❤️‍🩹Sometimes wellness is that simple.
— 
📺 Full interview on YouTube: https://youtu.be/bEskff77lAE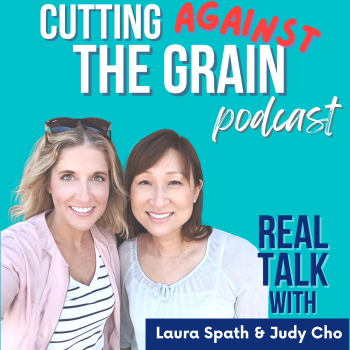 CATG PODCAST: Ep 63 The What and Why of Seed Oils
In this week's Cutting Against the Grain episode, Laura and I chat about all things seed oils.
What are Seed Oils
Why are Seed Oils Bad?
Essential Fatty Acids
Cold Pressed vs. Oxidized Seed Oils
Americans and Seed Oil Consumption
Balancing of Real Life
Seed Oil vs. Sugar –90 day challenge
Processed Carbs vs. Seed Oils
Consistency over Perfection
PODCAST SPONSOR: KetoCon

I'm excited to share that I'll be speaking at KetoCon Austin and also part of the brand-new Carnivore panel July 8–10th!
KetoCon is an annual event in Austin, TX. It's the largest event in the U.S. focused solely on the science and stories of living a ketogenic diet and lifestyle.
As part of the conference, there are over fifty speakers that include medical professionals, researchers, bloggers, tech gurus, and fitness experts and over 250 vendors that share products and services that help your ketogenic lifestyle.
I'm excited to share that Ketocon has given our podcast listeners a discount!
Use the discount code: CATG10 at checkout and receive a 10% discount code on the 3-Day General Admission pass.
With your 3 day pass, you will be moved with incredibly inspiring stories, new friendships and keto cooking demos. There are even learning opportunities for entrepreneurs and coaches.
It's an incredible experience you don't want to miss. I hope to see you there!
Make sure to get your discounted tickets before the sale ends! And don't forget to use code CATG10 for 10% off your tickets!
NUTRITION WITH JUDY PODCAST: The Trouble with Fructose — Dr. Gary Fettke (Part 2)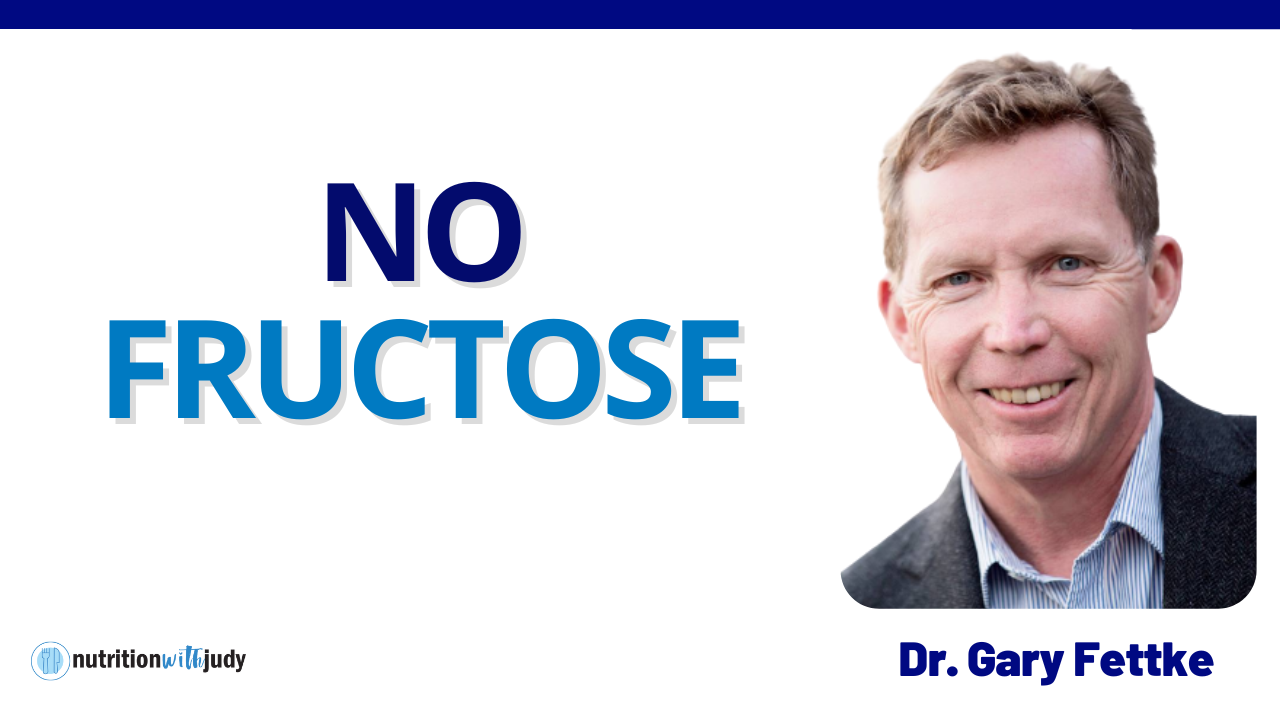 This is part 2 of the discussion I had with Dr. Gary Fettke. We talk about fructose, fruits and much more. Make sure to listen to the full interview to get the full details.
Thoughts on fructose
Sugar cravings
Low-carb meal for kids
Thoughts on fruits
Fructose and seed oils
The importance of nitric oxide
Adding sugar to medications
Where to find Dr. Gary Fettke
Words of encouragement
You can listen here or watch here.
NwJ NEW ARTICLE: Becoming a Nutritionist — Is Nutritional Therapy School for You?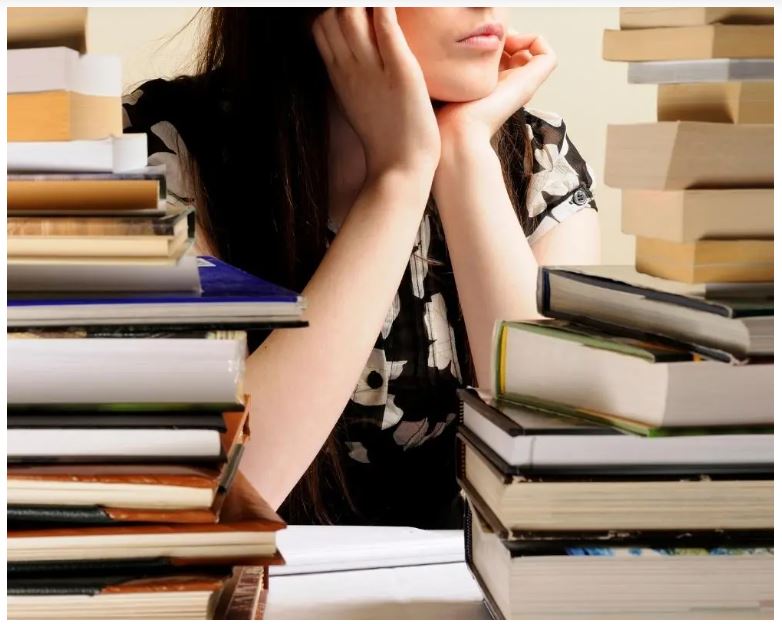 One of the most common questions I receive has nothing to do with practitioner-client services. I'm asked if I need interns (not at this time!) and where I learned all that I share.
I went to UC Berkeley for a pre-med turned psychology and communications degree. I also went to nutritional therapy school and earned my board certification in holistic nutrition. While I learned a lot of foundational information from school, most of my content is from extensive hours of research and hundreds of books consumed.
Most of Carnivore Cure's content was not taught in any class setting.
Are nutritional therapy schools, certifications and programs worth it? We share the most common nutritional educational resources in this article.
NwJ INSIDER TIPS
I've been asked if I like to work all the time. I love what I do and don't feel like it's "work." If our purpose in life is to be good salt and light and help our fellow neighbors, then my work is fulfilling my purpose in life.
After a long day of fun activities, I was notified of new lab test releases. I was tired but knew if I were in my client's shoes, I'd want to know the results right away. When you're waiting for test results, each day feels like an eternity.
So I pulled out my computer and made NwJ lab notes for my two clients.
I don't always drop everything for clients, but I usually do with test results. Frankly, it lets me sleep better knowing I've done my part for my clients.
I'm grateful that I no longer suffer from a severe eating disorder and debilitating depression. I'm thankful I am present in my children's lives instead of constantly in my head, obsessing about weight. It's why I take so many videos of my view of the world (walking behind my family and taking it all in).
And I firmly believe that every single person has the human right to heal with the right foods and live their best life, illness-free.
As Dr. Gary Fettke said in our two-part interview, I am privileged to know the information about nutrition and wellness. And as I've healed so much, I'm committed to advocating for health until everyone gets a chance to be seventy and deciding if they can mentally handle ziplining when they can physically.
And if work + life looks like below, I'll take it any day. God is good. (Matthew 5:13–16)
Pura vida.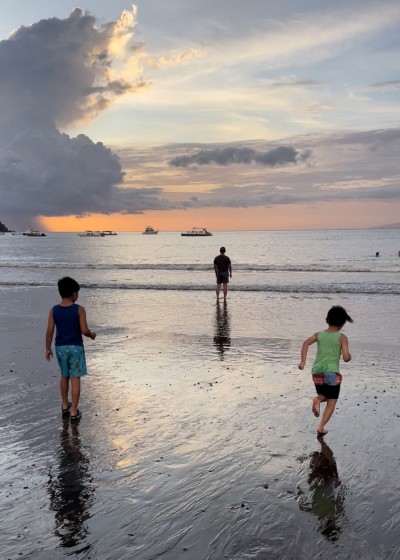 Thank you for being part of this community. ♥️
Make sure to share this newsletter with your friends and loved ones as all freebies, inspirational hope, and evidence-based research is shared here first.
with ♥️ and hope for healing,

DISCLAIMER:
While I am a nutritional therapy practitioner and provide nutritional support, I am not providing medical advice. Any information provided in regards to nutritional therapy should not be considered medical advice or treatment. Always consult your primary care physician or medical team.
Join My Newsletter
Thanks for reading.  Each week, I share updates on holistic health, evidence-based nutrition news, and meat-based resources. Thousands of people read the newsletter each week. Enter your email now and join our community.