Austin Meat-Up!
Sent by JUDY CHO | April 30, 2021
Today is the meat-up in Austin! I hope you guys are able to come by and have some time for meat and community.
CARNIVORE CURE BOOK GIVEAWAY!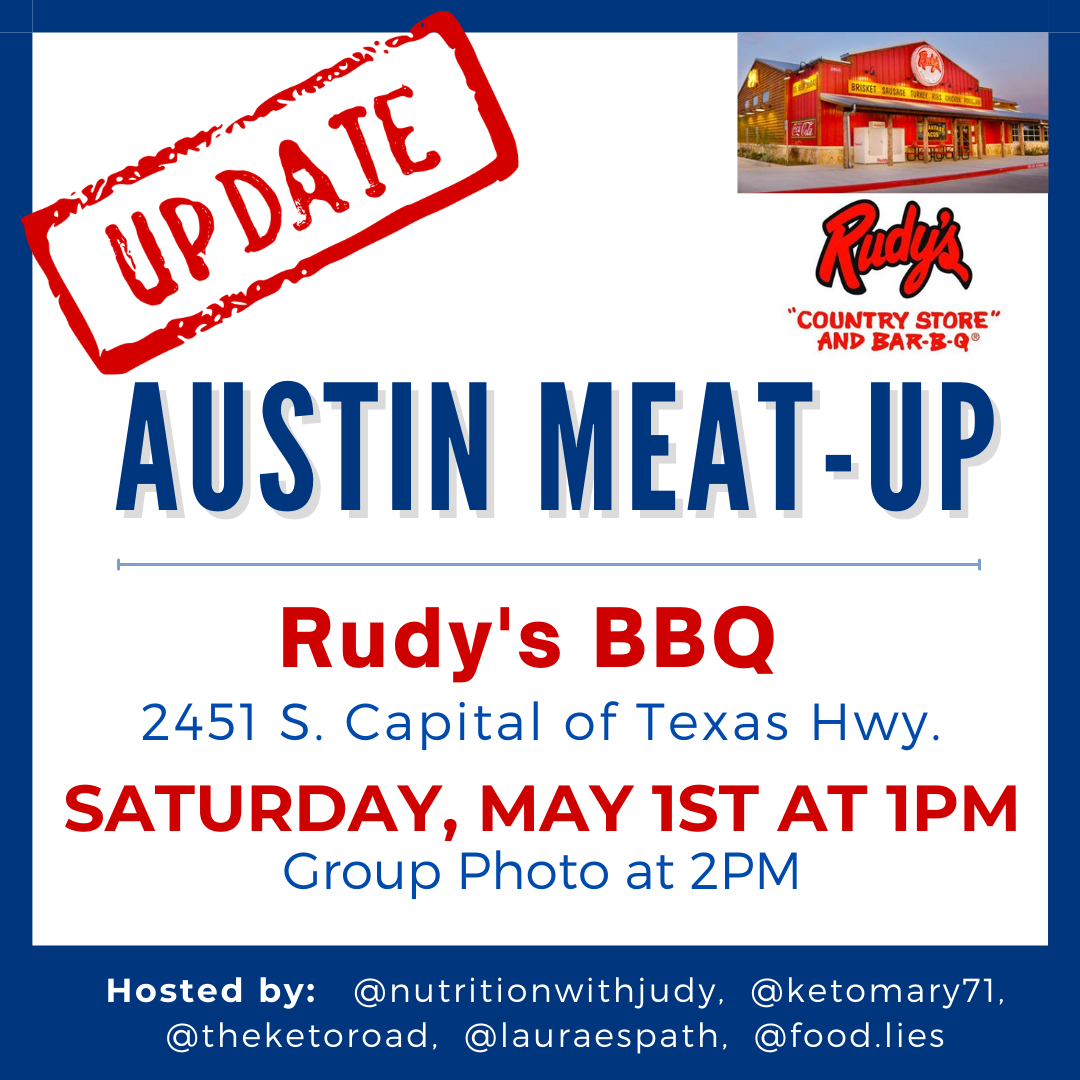 Austin Meat-Up, Rudy's BBQ
The Austin meat-up has changed to an indoor patio because of all the rain! There is plenty of parking and open space. It would be nice to meet you in person.
As a reminder, in part of the celebration, I will be bringing ten free Carnivore Cure books and whoever mentions the word, "Caleb" will get a free book until I run out.
Thank you again for being part of the Nutrition with Judy community!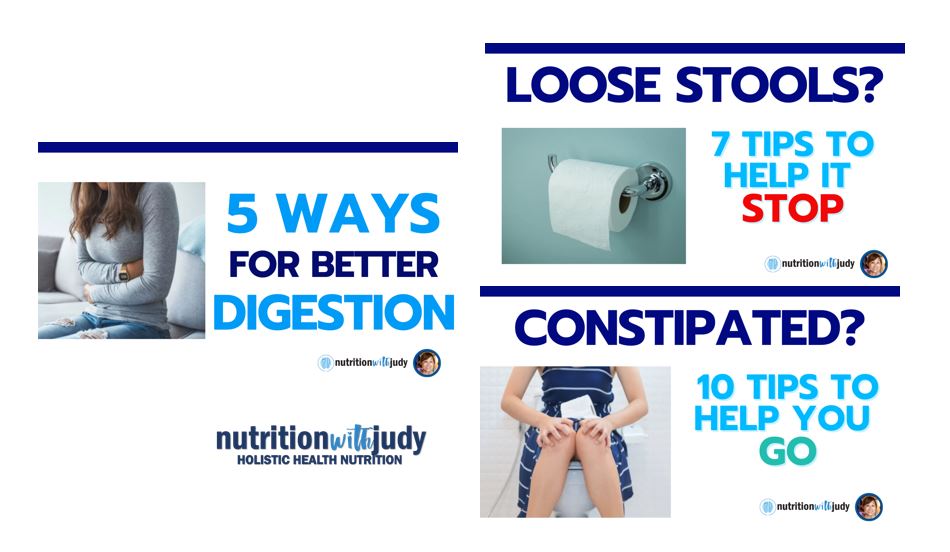 GUT HEALTH
For the last several weeks on my NwJ Podcast and YouTube channel, I've been sharing tips on how to better digest foods and work on normal bowel movements on a Carnivore or meat-based diet.
I've been getting some good feedback so make sure to check it out!
If you also have a second, please leave a review on Apple Podcast for Nutrition with Judy. This helps me to spread the message that a meat-based diet is healing.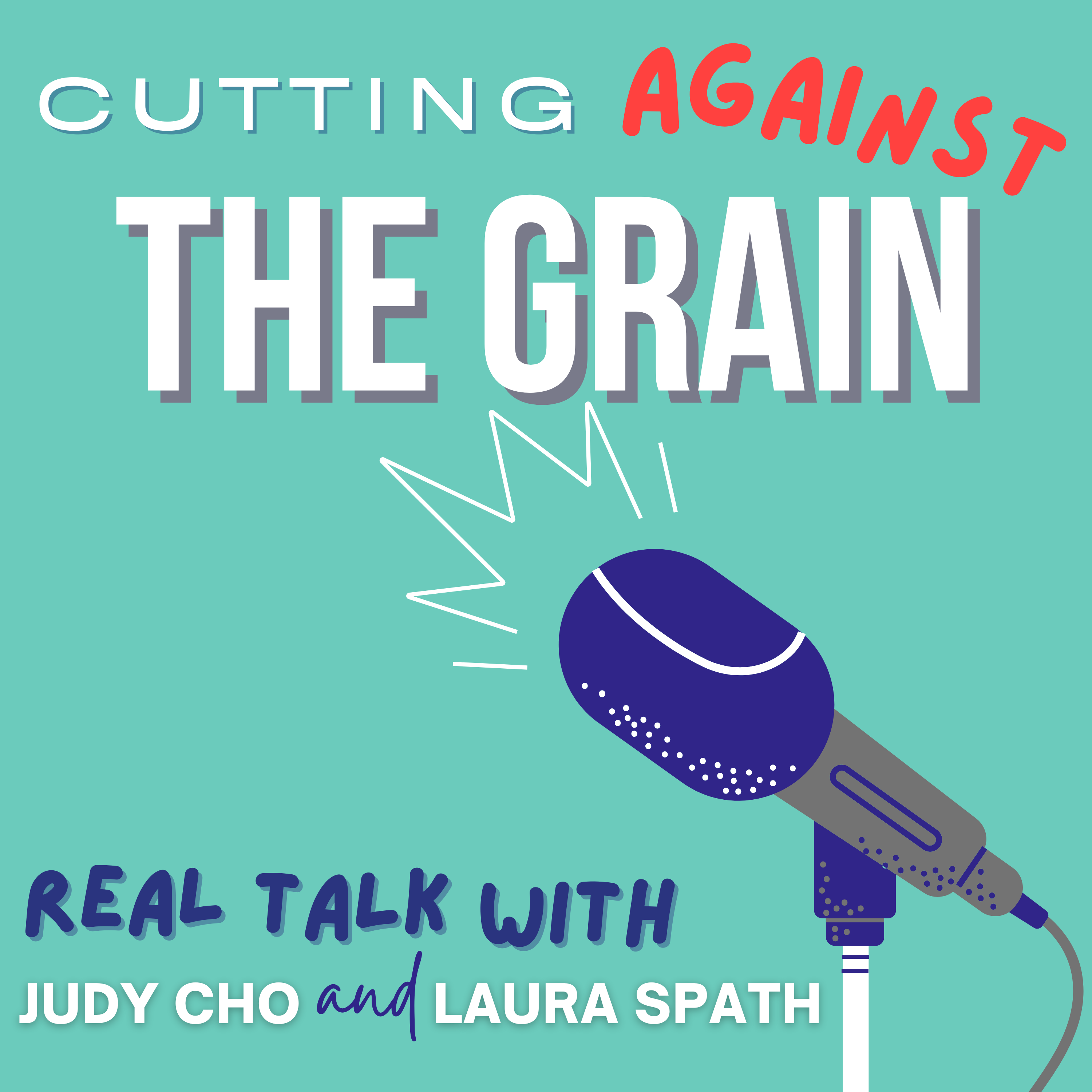 This week on Cutting Against the Grain podcast, Laura and I ask each other questions and share more personal sides of our life journey. Make sure to listen to the two-part podcast series this week.
You can find Laura's interview here and my interview here.
If I don't get to see you this weekend, I hope you take time to self-care and get some fresh sun and air.
Thank you again for all your love and support!
with ♥️ and hope for healing,

DISCLAIMER:
While I am a nutritional therapy practitioner and provide nutritional support, I am not providing medical advice. Any information provided in regards to nutritional therapy should not be considered medical advice or treatment. Always consult your primary care physician or medical team.